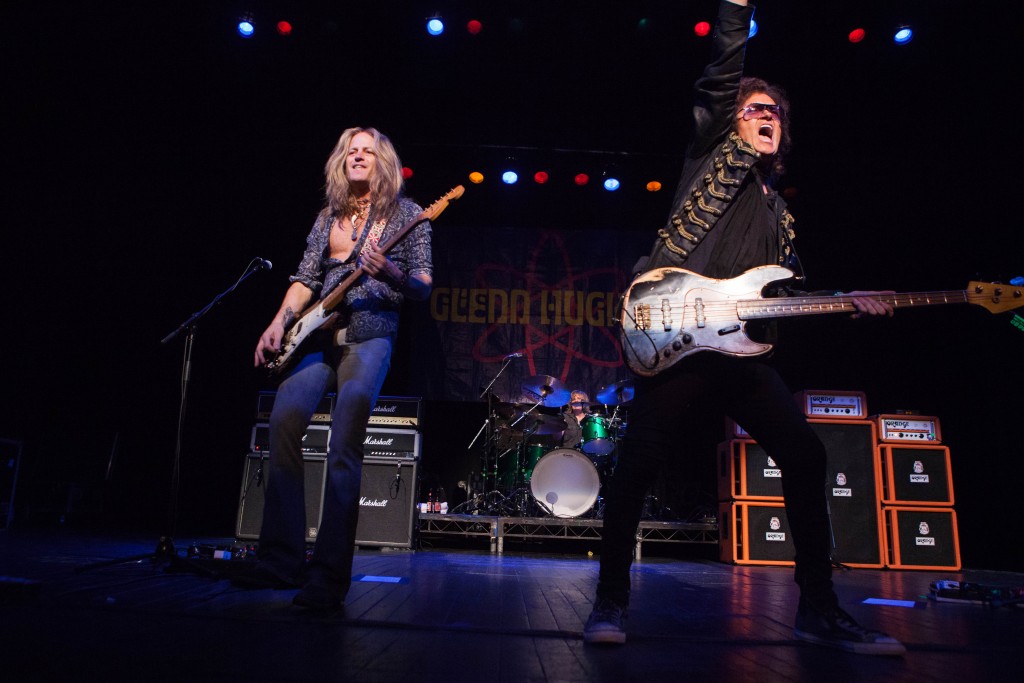 There are very few people who can claim: they have played in several influential rock bands and continue to tour, packing out venues, 40 years on.  Glenn Hughes is one of these people.
Tonight Glenn played to the Tyne theatre filled with adoring fans. The way rock music, and the music industry in general has changed in the past four decades – what gives this man staying power?  Is it his legacy of being the 'voice of Deep Purple' ? The classic album he recorded with Pat Thrall? Or even his recent work in Black Country Communion? Try all of the above…and more.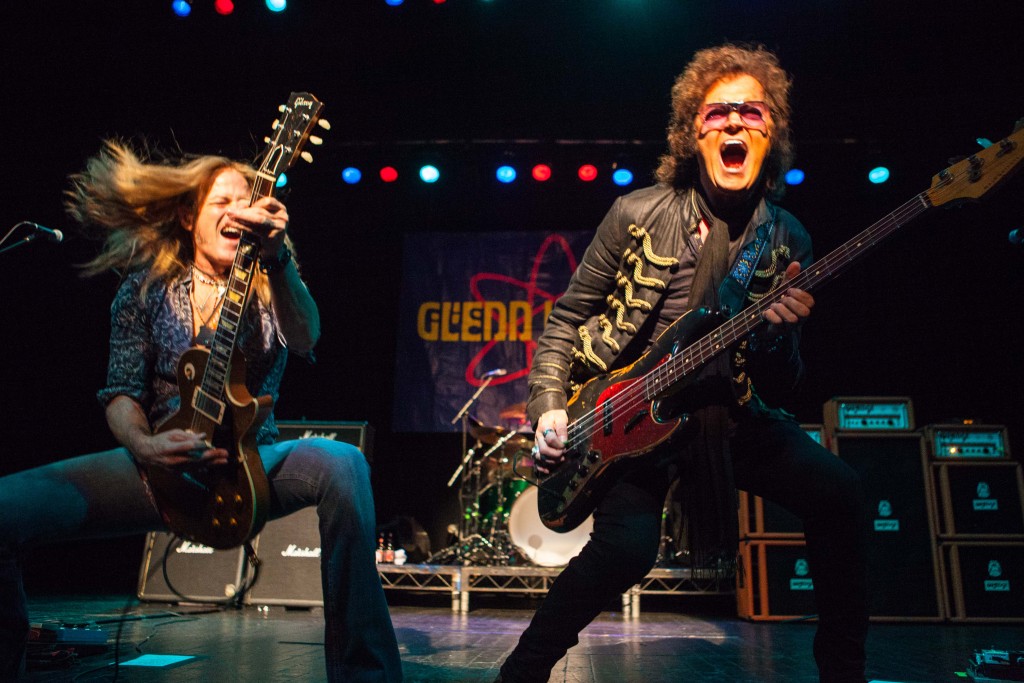 As the curtains raise at The Tyne Theatre and we are greeted with a trio of long-haired musicians that you could mistake for being extras from Wayne's World. This is Jared James Nichols and his band – who would of went down well with Wayne and Garth. This guy can really 'wail'. Mixing influences of blues, country and hard rock Nichols proves himself a worthy support act to the icon that is Glenn Hughes. You can tell by the way he moves around the stage, this is a man who really feels his music with a passion. Playing to an audience who have most likely seen the likes of Aerosmith and Montrose first time around, Nichols has them like putty in his hands.  Ending the set with a storming cover of 'Mississippi Queen' (by Mountain) we couldn't have asked for a better opening act.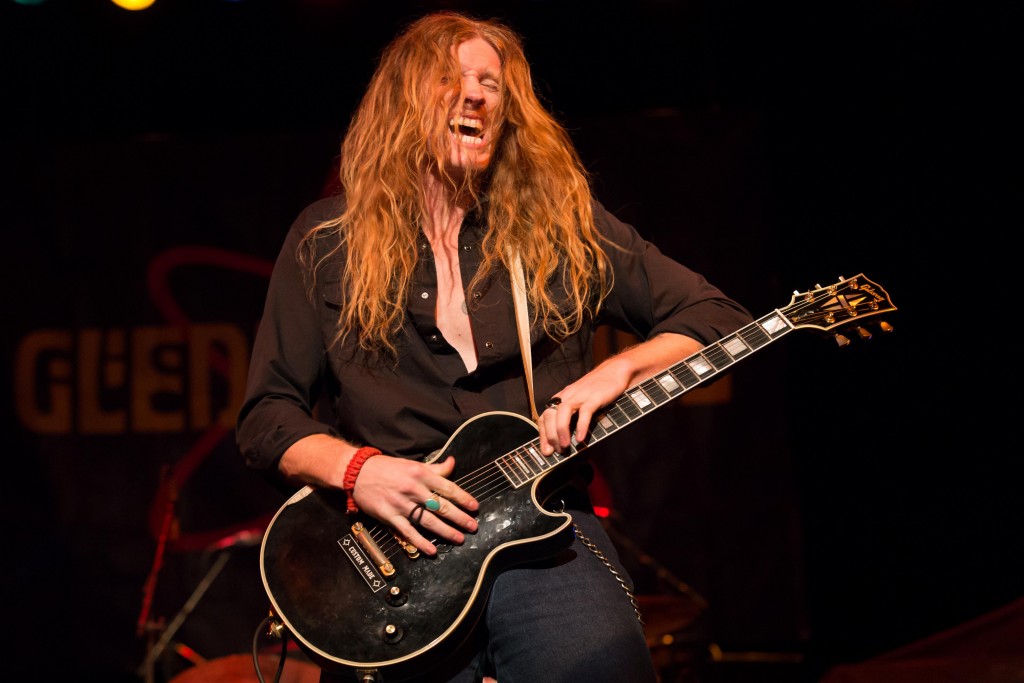 Following the stelllar performance by Mr Nichols and co is the man, or should I say men, we all came to see. After an entrance to KLF's 'What Time Is Love?' (which not many know that Glenn provided vocals for)  – the legendary bassist takes his place on stage as the crowd get on their feet before the first note. Starting off strong with the Purple classic 'Storm Bringer' we know this is going to be a gig to remember.  Glenn acknowledges his hardcore fans with 'Orion' and takes it way back to his Trapese days with…'Way Back To The Bone'.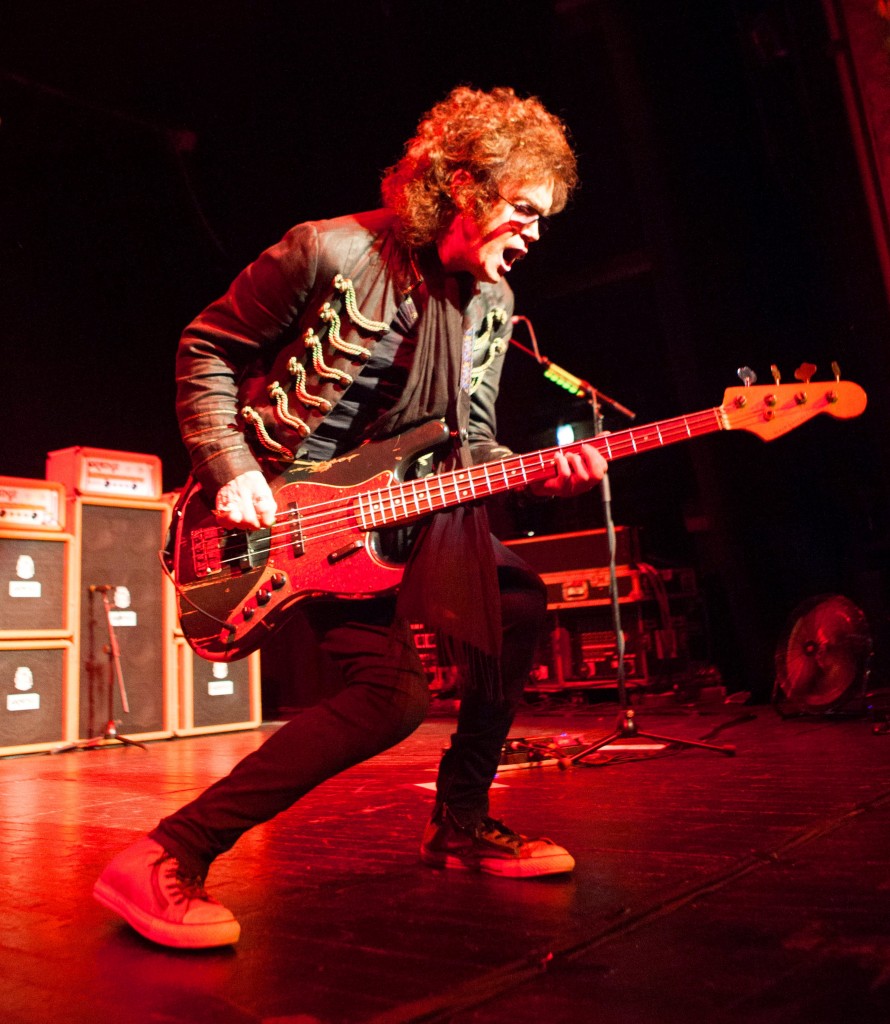 When you get international rock stars playing places like Newcastle, you don't always get the same kind of acknowledgement back. Yet Glenn Hughes made it clear he knows that this is a city which loves to rock. "I know the album I made with Pat Thrall is popular here" says Hughes. Playing 'First Step Of Love' is a bit of a treat at the Tyne Theatre tonight.
Legendary axe-man Doug Aldrich doesn't go unnoticed. Aldrich has played with the likes of Dio and Lion, but is most well-known for his work in Whitesnake.  Playing 'Good To Be Bad'  is a nod this, as well as taking the spotlight again by playing blistering solos at any given opportunity. Along with drummer Pontus Engborg, they make quite the power-trio.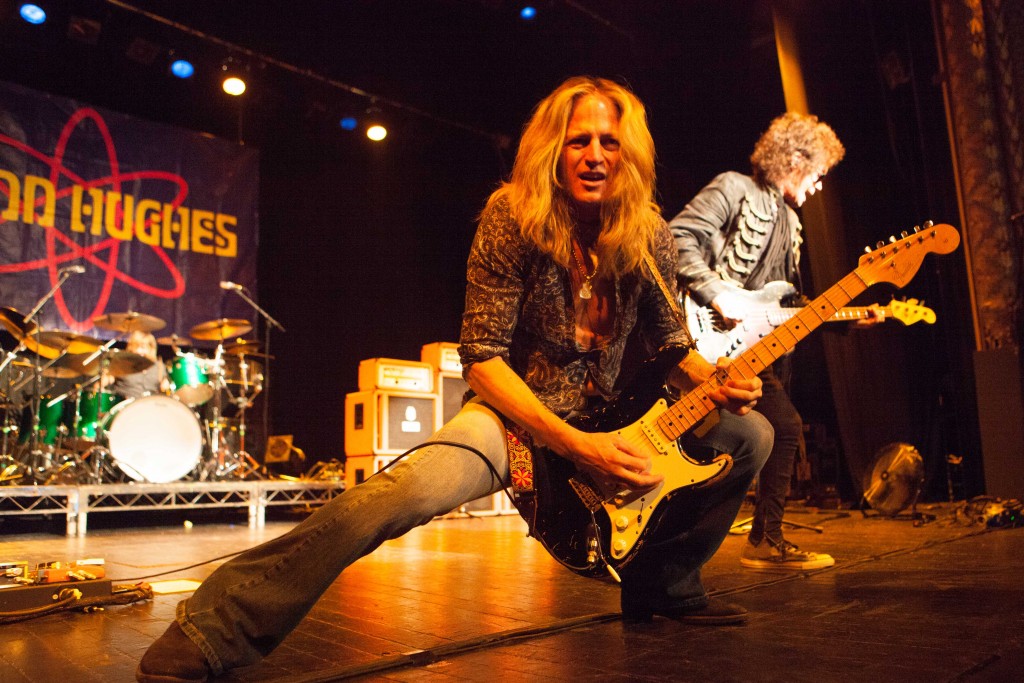 When you thought it couldn't get better for a Purple fan, Hughes tells us he has David Coverdale's blessing to perform 'Mistreated'.  What a perfect rendition it is! If everyone wasn't already on their feet, they would totally be on the edge of their seats right now. Plus, you can't forget Mr Hughes' more recent work with Black Country Communion. Especially with 'One Last Soul' and signature tune 'Black Country' echoing in the theatre.
After such a fulfilling set tonight, you have to go out on an absolute classic. Glenn, Doug and Pontus don't disappoint. One word: 'Burn'. Just as well because the band are on fire tonight, yet there's no need for a safety curtain. The audience and men on stage know
this is the hottest gig in town. Although this was a 16 song strong set (more than some newer bands can manage) yet we all want more. This proves that Hughes can span over 40 years and never lose it. 'It' is personified by this man, and this gig is iron-clad proof.