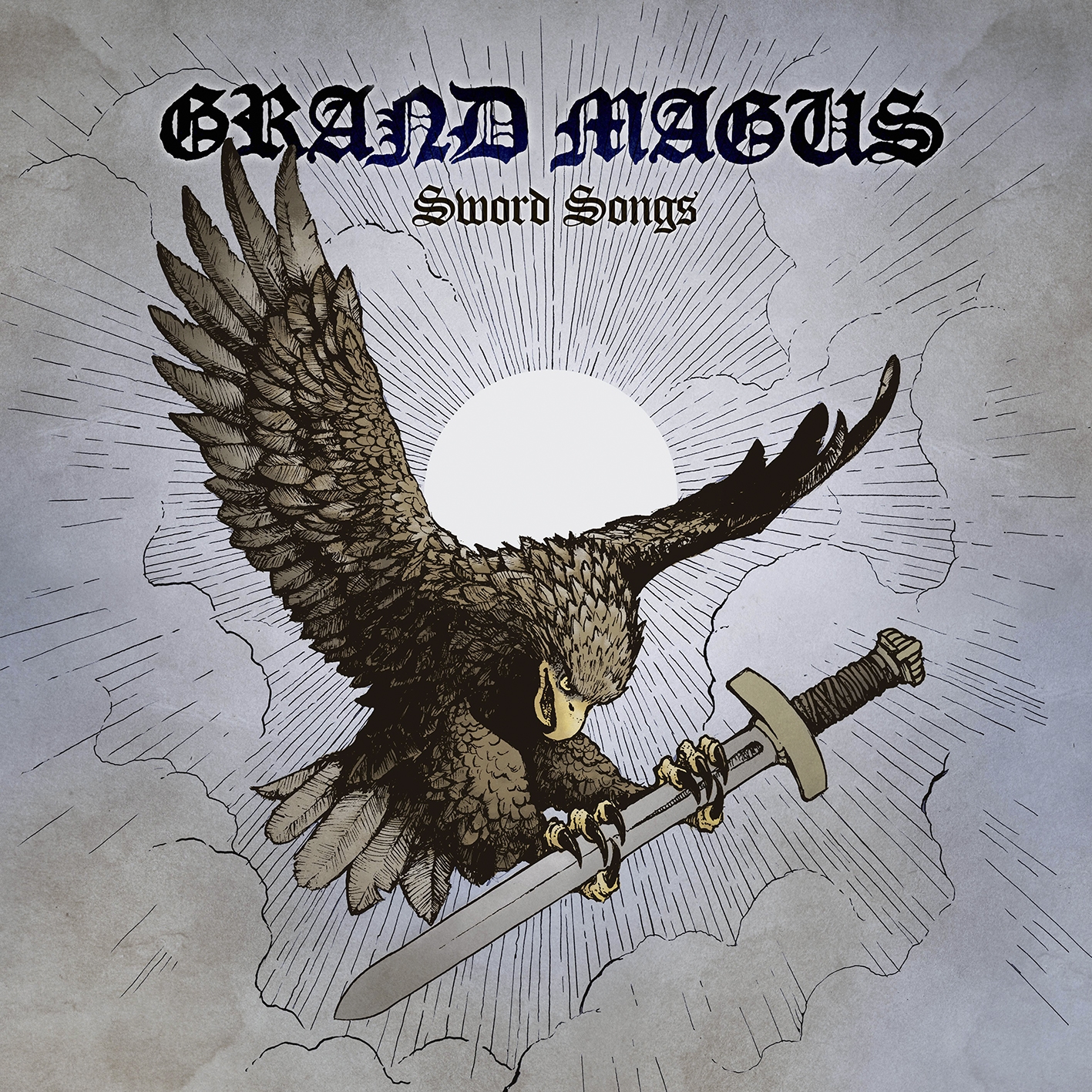 Sword Songs is Grand Magus's eight album to date and it seems to already be creating a stir on the metal scene, the mere fact that their music is anthemic and out for vengeance is definitely keeping the genre alive and kicking!
First on the album is 'Freyja's Choice' and houses some death elements with the vocal rousing, manifesting itself as rock further down the line.  The music is very old school and quickly transports the listener back to an 80's feel.
Varangian – is a battle in itself giving off the vibes of Viking days, you can just see them all drinking ale on their long ships, as the title would suggest: "a member of the bands of Scandinavian voyagers who travelled by land and up rivers into Russia in the 9th and 10th centuries AD" and this track creates imagery superbly!
Forged in Iron Crowned in Steel – Offering a more up tempo feel despite the title suggesting otherwise, however, that was just the start and gains a fast momentum powering up with an enticing lyrical onslaught, all about my favourite people in history – the Vikings!
Born for Battle – is a real anthem and perhaps will become one of the most listened to tracks on the album for sure! It has rhythmic presence that is addictive and tenacious.
 Master of the Land – is a predatory track that unleashes a rawness that in itself catapults further rhythmic tension.
 Last one to fall – is a rebellious piece of music, it's rapacious and in keeping with its genre. Giving out more of its 80's metal that pleased so many, will now please more in the 21st Century!
 Frost and Fire – Really reaching out and is attention grabbing, if for the lyrical content. It is very in keeping with its roots. Anthemic and addictive the imagery it gives off just hits the spot!
 Hugr (Instrumental) – Is a slow timepiece and so called by the slow ticking of the clock incorporated into the track. Its mellow melodies provide yet more images of a time gone by, although clearly resurrected by Grand Magus.
And to finish this album 'Every day there's a battle to fight' but probably the bands weakest track, as the vocals are off kilter in places. At one point sounding like Coverdale has taken over, which changes things slightly, however the guitar gives out some great moments, redeeming itself somewhat for that reason alone.