I first came across High Hopes nine months ago, playing a small venue in Canterbury, Kent, which was the last stop on their tour with POLAR. I was photographing that night and remember being very impressed by the energy they brought to this tiny pub, especially as an opening act. They helped set the tone for the rest of the evening.
This album, Sights & Sounds reflects that night for me. Nick Brooks [Vox] brings a dry scream to a scene that is usually dominated by phlegm or vocal-chord-ripping screams – which I believe makes this Reading based band stand out more, providing a refreshing change.
Track nine; 'The Greater Plan' also features some great clean vocals which lends itself nicely to this song, reminding me of Sam Carter in Architects' 'Day In Day Out'.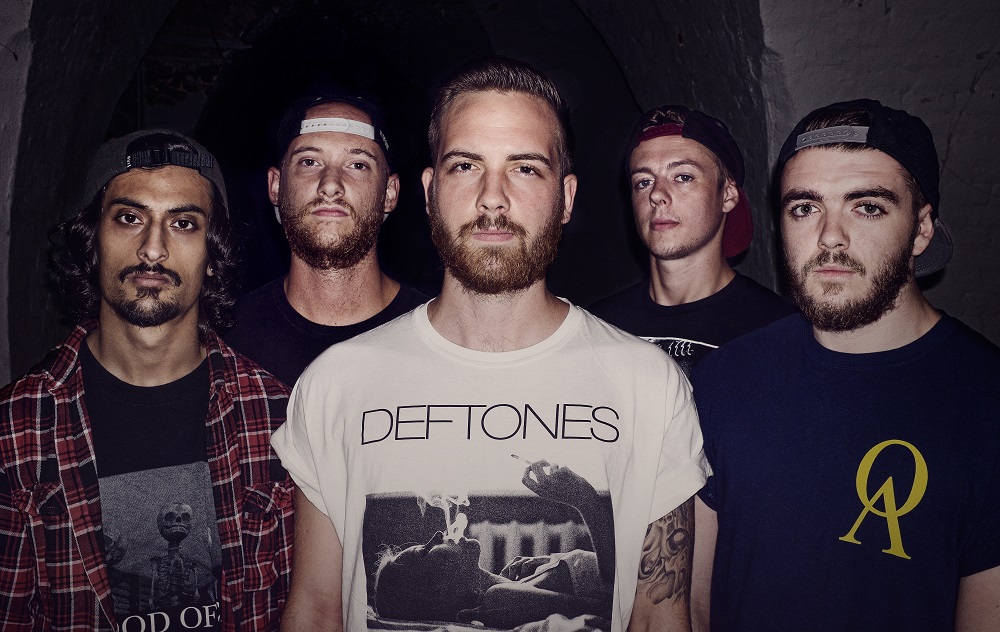 The opening seconds of the album's third song, 'Revelation' has a fantastic kick drum sound that pounds the speakers in my headphones, courtesy of drummer Daryl Pryor, who is consistently excellent throughout. The previous song 'The Callout' had me sold instantly. The guitar work here has an eerie ring to it, which grabs your attention. Both Nathan Pryor and Krishan Pujara [guitars] work well together, keeping the sounds fresh and diverse. Shaun Flanagan keeps that Fret King bass of his dirty and melodic, having a few moments in 'The Greater Plan' to be heard more.
I've always said, that any good metal band needs to have two things to make them stand out. Firstly is to have a song that is solely instrumental and beautiful and secondly to have a proper love song. Does this album have that? Well track six, 'Nostalgic Thoughts' covers number one nicely. As for the latter I think so!
Sights & Sounds is a very well record and produced album, which will no doubt make anyone listening eager to go see this quintet perform live. They're also all nice chaps to talk to, open and friendly and with no airs or graces – always an added bonus in my book. If you'll excuse the pun, I have High Hopes for this band [I'm so, so sorry!] and I see no reason why they won't do well for themselves.
The album is out through Victory Records on February 5th, I urge you to buy it. If you liked it or even love it, High Hopes are on tour through out the country in April with Pay No Respect.