Housebreaking are a band that come from the history rich Cassino, Italy. Defining themselves in the powerful death metal genre, I expected death metal about the battle of Monte Casinno, and the huge loss of life on each side etc. I was wrong.
From the get go, 'Against All Odds' fits the stereotype of a death metal band, opening with radio static on 'Blood Red' before ripping into the actual track, that's probably where the stereotypical death metal call signs end. As soon as the instruments kick in, you know this isn't a death metal outfit, this fits more into the straight up metal genre. Crushing groove riffs, flowing drums with smashing crash cymbal abuse, and then the vocals. Straight away I already know what to expect once the vocals have started.
'Stolen Life' follows along in the same vein, opening up more so with slower ringing choruses, this song hold more of a spoken growl than the guttural styling, maybe in a way to add a bit more to the atmosphere of the song, but for me It falls a little short of being a benefit to the track. Thankfully though once the main riff kicks back in, it brings the song back to pace and makes up for the spoken styling of the vocals.
By the third track 'Misanthropique' they finally hit out with a track more along the lines of a calibre I expect, the musicianship of the band seems to shine through, with a real solid marching beat and anthemic riff work. It also seems to be the first track in native tongue, something that I think should have been included on all songs. At almost seven minutes long though, a guitar solo really is missing.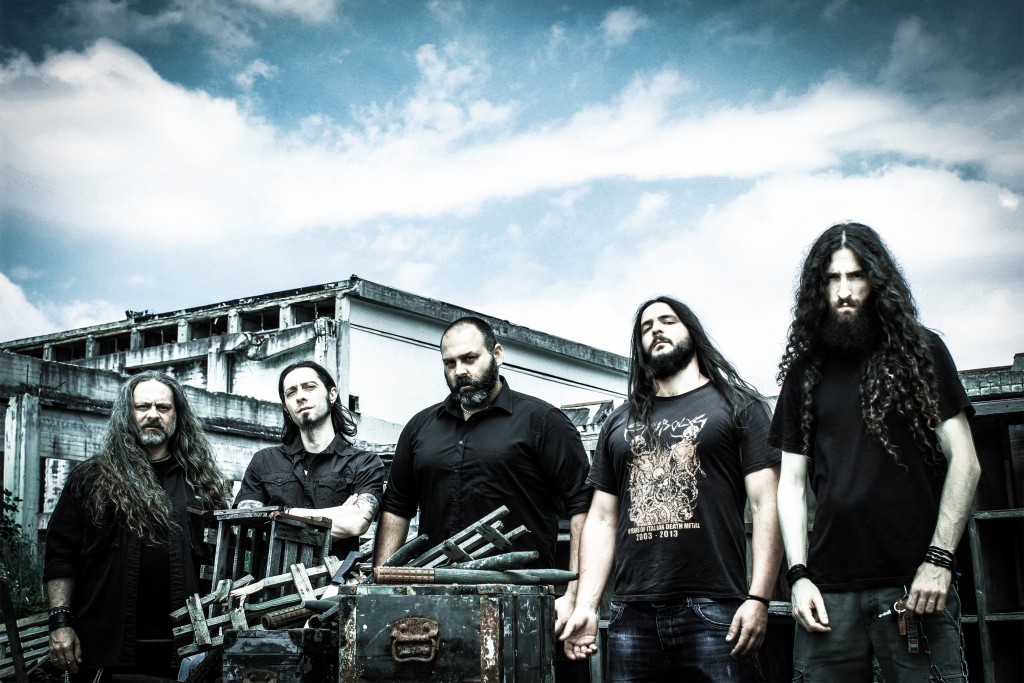 Sadly after this there isn't much to grab my attention, 'Out of Time' probably being the closest to the same level of talent as 'Misanthropique' but it falls short of being an attention grabber to me.
After trying to listen to the album multiple times through the week, I finally got around to finding it a good album. I stopped listening to it as a death metal album, and just a general metal album. In doing so it struck me that the vocals really remind of the style of DevilDriver's Dez Fafara, even the way the songs play compliment it. 'Against All Odds' sits very comfortably in the same market as any DevilDriver or Rammstein album and I think that is its best asset. With any luck, it will really appeal to that kind of metal fan or crowd, they certainly have enough tracks to get a good pit going on the album if that were on a gig as support for that kind of band. They really could do with dropping the death metal labelling and have more native language tracks. At best, this is probably more the kind of gateway release for young music fans to get into death metal, but it is nothing more than that.
For fans of DevilDriver, Rammstein, Coal Chamber.
Review Overview
Summary : Not quite death metal, but more the kind of gateway release for young music fans to get into death metal.