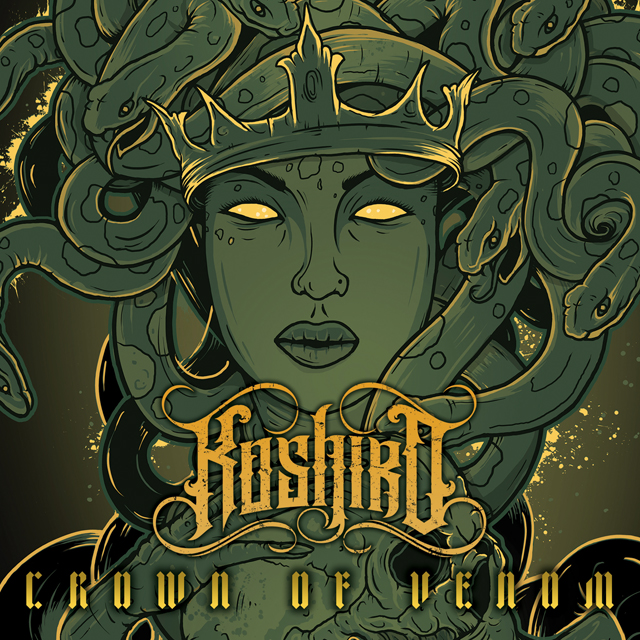 This happens to be Metalcore with a very big difference as it is not all frenzy and aggression. In fact the opening track 'Green and Gold' can boast a clean vocal with some interesting guitar strings and piano. It holds a particular dark ambiance that lingers and leaves the listener waiting in agitated anticipation at what is about to unfold.
'King of Snakes' is a melodic vibe that carries an intimidating vocal, which suddenly begins to grow more sinister and grazing as the track progresses. The addiction all-consuming with superb stringed arrangement and solid drum beats that sizzle in an epic track that uses the effects really well.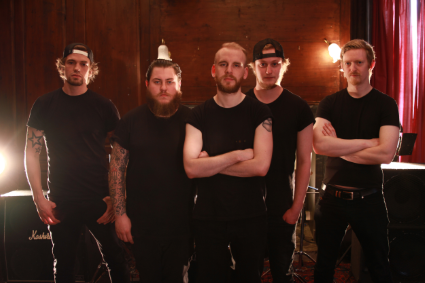 'Necromancer' opens with a machine signalling the end! And without further ado launches into a severely brutal bouncing regime that is scathing and malicious in every sense of the word. The pounding beats and high octane vocal mould together in a battle to seduce the senses then add in the superb lyrical content and what you have is one amazing track!
'Sleeper Cell' opens with a jagged scurry of riffs that compel the mind and engage with a cacophony of bludgeoning beats that sabotage the senses. Feel your body tense as the humongous roars slice through the audial membrane wrapping their sonic embrace around you. 
'Creation Theory' takes us on a journey of sampled voice telling us about rage against the dying of the light, which then starts up a tremendous and epic musical backdrop of devious groove and uplifting but ambient hooks that are totally irresistible.
'Catharsis' takes a stroll through some creepy sounds that set the mood for the track to lie on. This is perhaps the bands Achillies Heel as it just ambles aimlessly and for me doesn't show them in a strong light, although the music and vocals are still good but the track does not grab the attention as do the previous ones.
'Chandelier' is the bands bonus track which deviates slightly from its metal core genre that is attached to it and is by far the most diverse track on the E.P.
This is a very unusual E.P that holds sumptuous metal core moments along with some fine keyboard melodies and clean singing as well as brutalised demonic screeches. The heavy bombardment of sounds are never far away but the respite is what shows a clear diversity and one the band should follow in the future so as not to allow their music to become stale, remaining fresh and exciting.