Since forming in 2013 following front man Rich Larder's emergency operation, Lock & Key have been hell-bent on making mayhem provoking music. Aggressive and emotive, their releases to be date have been a signature hardcore assault. The boys are now poised to release their highly-anticipated debut, which is an absolute monster.
The band consists of Rich Larder on vocals, Ben Wright and Gary Stephens on Guitars, Danny Reeves on Bass, and Josh Murphy on Drums. It's a sick combo and Peaceless – (released on Crooked Noise Records) showcases more brutal material. Led by Rich's fierce screamo growl, the sound is chug heavy, delivered at breakneck speed with mammoth riffs that create a riotous energy.
On first discovery of Lock & Key, it was imperative that I got down to see them unleash live. They certainly did not disappoint when I caught them at last summer's Camden Rocks festival. At this point, your standard internet search would return you tracks such as 'No Acceptance' and 'The Legacy' which now feature as album tracks. These are solid examples of the kind of quality material that they have in their locker, which Peaceless only further demonstrates.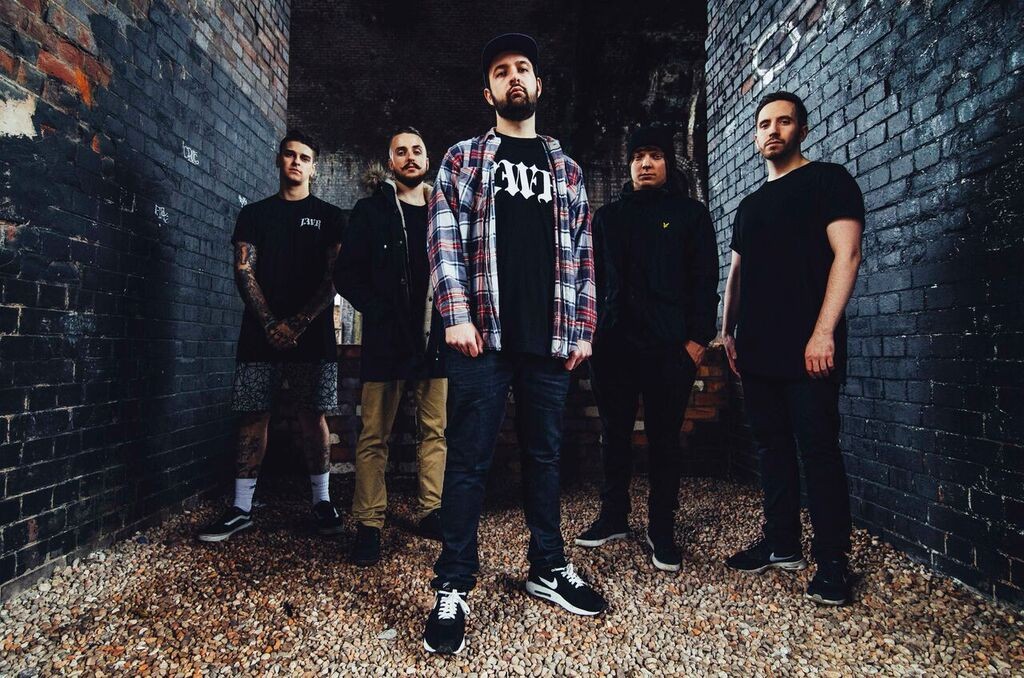 Upon first listen of the eleven track goliath that is Peaceless, my suspicions were confirmed. Lock & Key are stuck on beast mode. Collectively they produce a gnarly sound and each and every belter keeps you pumped for the next. Every track on the album is sharply produced and the mix sounds massive. Before you even know it, you've just witnessed a great debut album in it's entirety.
The long intro of 'Hostile' dangles the mayhem to come in front of you, before slamming it directly into your ear canals. Side effects of this can include an uncontrollable urge to headbang and generally lose your sh*t. But it's just what the doctor ordered.
This solid blend of barbaric hardcore and aggression is consistent throughout and the snippets of more melodic refrains work well too. These can be witnessed in 'Unclear State of Mind' and 'No Justice' which features Create To Inspire vocalist Sean Midson, to name a couple. But in any case, it never strays far from the no holds barred hardcore throwdown that is a major component.
It's hard to single out standouts from such a great crop, which is testament to how killer the record is. Speaking with great emotion and thunderously heavy riffs, it's a sure winner.
With a few U.K shows just announced and a European tour penciled in, bigger and better things seem inevitable.