An Entity with its heart in the old school and its mind in the modern, its eyes firmly set on the horizon with the aim to bring its sonic assault to all with the fortitude to bear it. Uncompromising to all others. A hellish blend of extreme styles filtered through jaded beings. Through unnatural birth, an Obscene Entity is born!
Obscene Entity Lamentia is out 27th November 2015 via Tridroid Records. Here is our track-by-track review:
'Planetary Devastation'
Sounding urgent and bristling with a haze of rhythms it sweeps feverishly into the forefront and splinters with deep passion. Heavily soaked in the extreme it paws its way through intensely abrasive and skilful bludgeoning.
'Hymns of the Faithless'
Held in the groove of its familiar pattern is a track that opens up its tempestuous drama and provides a primitive scarring of high and low vocals possessing a fiercely intense adventure?
'Black Blood'
As with the title the band have dabbled in some black magic. The ferocity is that of a demonic battle of scathing vocals and fast tempo drumming
'Euphoric Vanity'
The dimensions of this track explore a sonic ravaging and holds a dramatic tension that ignites into a potent and turbulent surging. It holds a cheeky melodic coaxing and heaps of lethal aggression.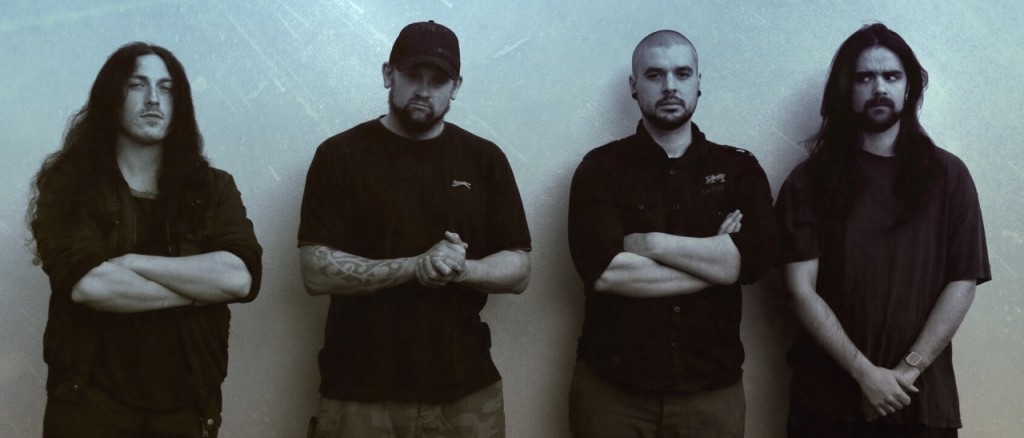 'Disassembly of The Ego'
The voraciousness is put aside on this track as it casually ambles through its stark paces. Gathering anticipation and drenched in seductive ambiance. It can also be argued that this is one sinister track that holds eerie surprises.
'Lamentia'
The title of the band's album – this track comes out kicking and screaming blue murder. The tsunami of sound literally batters the senses leaving a rapacious appetite for more on the pallet.
'Insanity Binds'
This track quickly creeps and throttles the jugular with a robust endeavour. The guttural poisoned growls simply ooze through the animosity of a demonic storm.
'Shadow of Nergal'
Rabidly seductive and holding potential to cast its dark magic the track rampages through a plume of choking presence that quickly torments and excites as the track unfolds.
'Stripped of all and Everything'
The invigorating lures fuse with compelling expulsion. It impacts and explodes, reaping the reward it warrants. Emotions run high with the duel screeches that latch on to the audials and gives the listener something exhilarating to experience.
This album cradles its extremities and the only negative flaw in this genre is that it can get a bit too familiar and not show enough diversity, but Obscene Entity have through-out the album shown persistent and riveting energy.
Its riling riffage and bludgeoning beats constantly explore with effortless efficiency and offer up delicious smouldering flames that ignite and soak the listener into a dark and evil scenery that venomously attacks the senses.
It's a carnivorous maelstrom of sound relinquishing its responsibility and leaves the listener dazed!