During the past eighteen months, the South West crew have steadily made waves throughout the UK scene. Along the way, they have shared stages with Idiom, I Divide, and Heck (formerly Baby Godzilla), as well as gracing many stages from Penzance all the way to Glasgow!
'Red Blood' – Let the pulses of sheer toxic venom take effect as the malignant vibe comes crashing around your ears in this thunderously weighty track that impounds the senses and doesn't let go for a minute! It really is a feast for the listening devices and here we have Rach Adamson on drums, no doubt, slowly women are infiltrating the metal core scene and proving they can be just as musically brutal as the guys.
'Where are you' – the gospel according to Seconds Alive is a fuelled malevolent surprise which is raw and to the bone in equal measures. Feistily executed with the long arm of fascination, not to mention dextrous fingers on frets and a well- oiled vocal regime.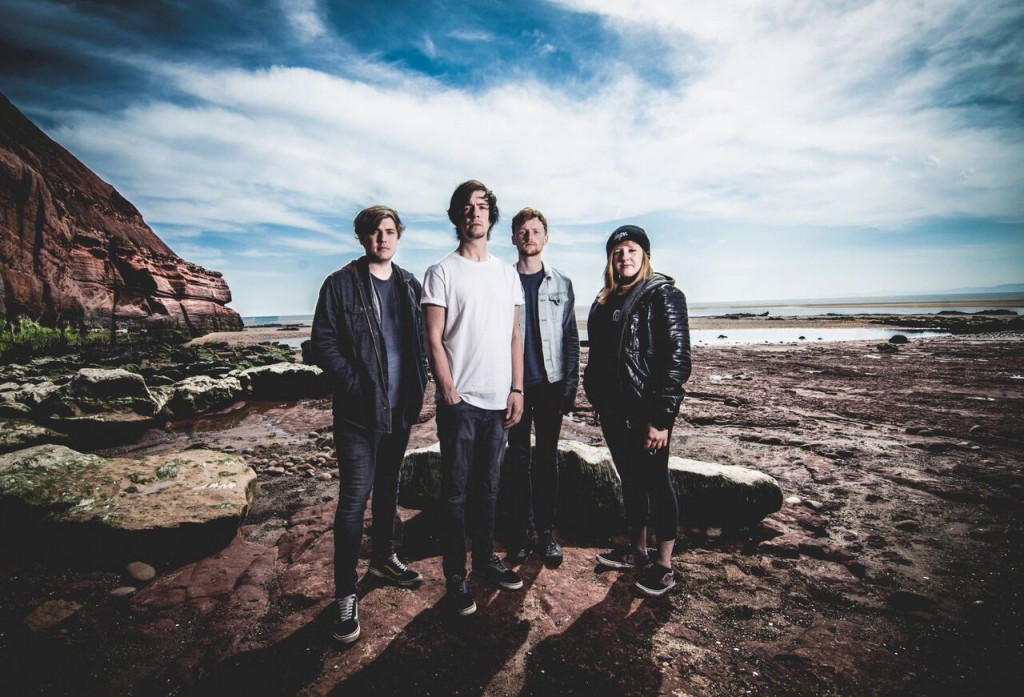 'Drawing the Line' – Possessing some heavy rhythms that gouge in gnawing time to a vehement drum beat provides a well-rounded track that gives more than it receives! Although the vocals here sound strained and forced in places, the music knows how to back them up and remains steadfast and driven to its maximum.
'Upon yourself' – seems to run on from the previous track with no obvious beginning, whether that is intentional or not remains to be seen, however, the track bristles with an acidic torment that is intensified by steely frets and on slowing briefly, once again, kick starts its magnificent tirade and launches its savage attack with ease.
'Speechless' – is a real jaw-dropper mainly for its slow and deliberate beginning. With so much going on, on this E.P it is easy to get carried away with the raucousness of it, however it is a superb track with lots of powerful endeavour and very sultry with its distinctive pattern of sophistication.
'Jenna' – in the blink of an eye Seconds Alive are back within their comfy armchair and kicking out some familiar grooves that fall sensationally back into their genre. Drawing in breath, it bites as the rhythms boil, adding a certain melodic catchiness.
From the off there is a certain je'nais se quoi about this E.P although at times the vocals seem to struggle on some tracks the vehemence is prevalent and warrants attention. It can be quite diverse while still being in the zone, which is quite refreshing and allows the listener a slight respite before going back into rampant mode and conveying a bitter sweet moment which the band have exploited to the full.
This is good!