Pay No Respect, one of UK's most relentless & hard working names in hard core. After countless road trips, years of touring around Europe and Asia alike, Pay No Respect hit the studio this spring to continue laying down demos for this year's long awaited full length album. With new member and second guitarist Jack Price in tow, this new turning point promises to be more dynamic, louder and heavier than before.

2014 promises to bring exciting things for this metal friendly hard core band who have been sitting quietly in the background waiting to strike with this year's heavy hitting underdog record! Stay Tuned! Here is out track-by-track review of new EP 'Hope for the Hopeless'.
Hope for the Hopeless
The turbulence of this track holds no boundaries and soars into oblivion. It rips the aural flesh and takes with it your sanity! It's a fuelled frenzy of torrential madness that is so shrill it will have you screaming in a blaze of insatiable emotions.
One Chance
The compelling beats and blood thirsty roars are relentless consuming the senses with equal fury! Commanding and brisk it impacts with impassioned qualities that are captivating and rhythmic in every sense of the word.
Face Defiance
Heads at the ready, another hard edged bait of extremity hits the senses, writhing and wriggling under the massive sound that swamps vehemently with abrasive contempt. Thoroughly absorbing and explosive!
This world is ours
The jabbing rhythms punch hard leaving its indelible mark right across the forehead! With almost bestial and undiluted savagery it snarls angrily like a rabid beast!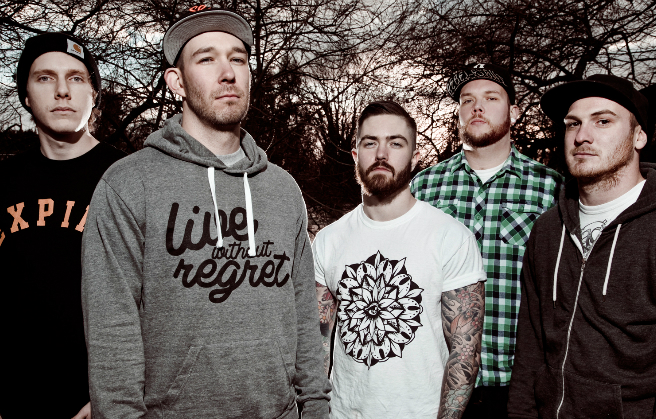 This four track E.P may leave you slightly unhinged and very much disturbed! It rains down with unrelenting malice, littered in a frenzy of ravenous riffs and bludgeoning beats, strong bass hooks and deliciously hungry vocals that will eat you alive.
Through its sheer hostility it compels, coaxes and devours at an alarming rate! It can be likened to a firing squad but these guys will kill you with drum beats alone and force feeds you with a hungry appetite for severe annihilation!
Totally a sonic breeding ground for utter malevolence that breeds through its almighty metal core. It is dramatic and not afraid to surpass its boundaries with an ever increasing grip on the senses, being one metal mass of gnawing grooves that add spice as well as a big metal spike right up the jacksy! Thoroughly engaging and extremely absorbing E.P overall, that needs to be savoured before it devours you completely!
10/10
Pay No Respect 'Hope for the Hopeless' is out 25th August 2014 via In at the Deep End Records.