Born in 2011, the irrepressible five-some are 100% committed to the execution and construction of their craft. Through extensive gigging and intense rehearsing, This Is Shark Country have supremely tuned their live show, which has seen them hit venues from Leeds to the Isle of Wight, and everywhere in between, sharing stages with '68 (ex Norma Jean), Nexilva, Palm Reader, Exist Immortal, and more. In 2013, the southern riff lords released their debut album and the record attracted strong interest from Kerrang Radio's Alex Baker, who featured the band on his radio show and Front Magazine column. As Alex Baker stated, "I put it in the CD player, and was absolutely blown away. My mind melted into fragments, into my cup of coffee, and I drank the fragments of my mind. That's how good it was".
Now after a year in the making, This Is Shark Country return with their most impressive work to date. The band are about to release their new self-produced EP 'Chances!
[divider]
About to divide attention and being of the hardcore variety This is Shark Country have an air of technical ability about them. I would even go as far to say that the hard hitting vocal lures are rough and uncut and give the band an edge from which to preach from.
'Sitting Pretty' plays host to possessing a technical trait of jabbing rhythms and alluring melodies that simply attach you to their craft like a magnet to metal. Granted it is very modern in approach to the metal of say the 80's and 90's but very familiar in musical terms to today's standards. Vocally hardcore and involving quite a bit of talking to music rather than singing, although the singing is somewhat unattached to the vibrant slices of pummelling metal, which gives the band a unique flavour. The melodic hues are crisp and inviting to experience and kicks up a torrid storm of defiance.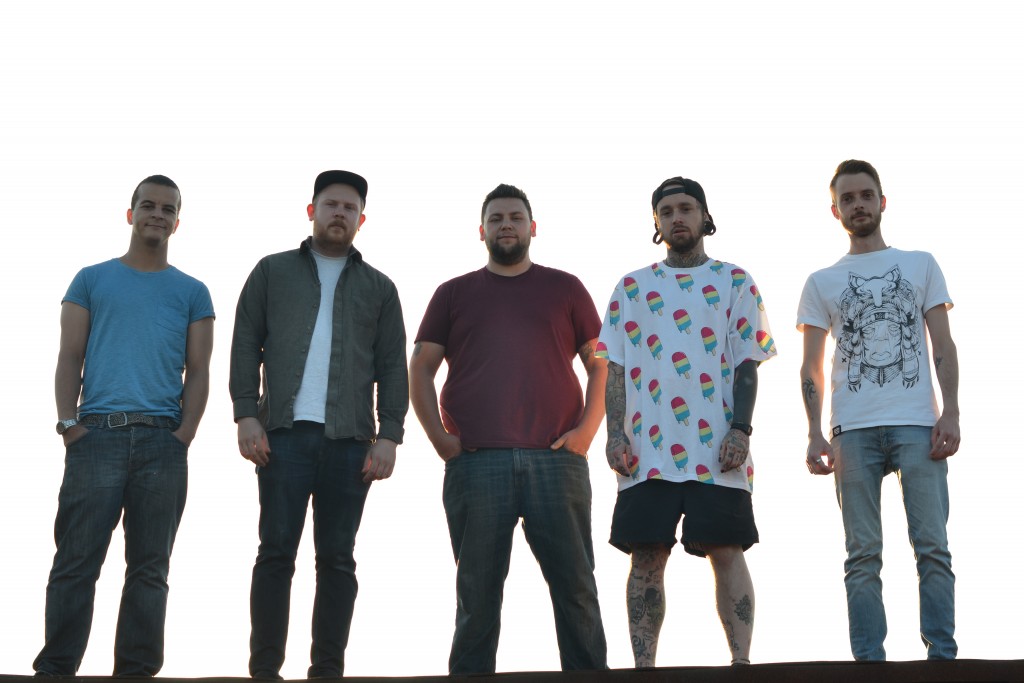 'Ghosting' seems somewhat disjointed, until you realise that this is the bands individuality shining through its provocative shadows. This is a very expressive track that submerges itself in a fierce and forthright aggression, however, the melodies mould themselves to your ears which makes it hard to ignore. Further on in the track there is some real sophistication going on as the far reaching notes reach the peak of their crescendo.
'Chances' is the bands title track and is equally as riveting as the previous tracks but this time the catchy hooks just outshine and showcase their talents perfectly. The vocal aggression is compelling amid that catchy guitar riff so much so that not to press repeat would be an absolute sin! The dynamics of such a track forcibly remove one from their comfort zone and plummet the unwitting into an energetic maelstrom of delights.
'Forever in Waiting' is once again defined with a distinctive drama that unfolds with a disturbing slant of malice. The dual vocal although both clean are none the less fuel-filled with a ravenous bite that keeps the listener in a perpetual state of 'hunger' wanting more! As it twists and turns into a beautiful sophistication with caressing riffs, but the snarling tones remind you that the hard core characteristics are never far away.
This anarchic quintet savage the ears with malice and yet soothes them with a deep melodic addiction that is so cleverly accomplished through-out this boisterously skilled E.P.