Tarja Soile Susanna-Turunen Cabui (just Tarja to her fans!) has carved a niche for herself since her departure from Nightwish in 2005; pushed out or left voluntarily, depending on whose version of events you believe. She's a leading exponent of operatic metal, with a voice range which registers across three octaves, but on this album, she's taken a selection of very traditional Xmas songs and given us her own fascinating and intriguing take on them. There are versions you'll be unlikely to hear alongside the usual Xmas fare during Yuletide. There're hardly any songs here people won't recognise immediately, but Tarja's added her own spin to them, singing them sometimes slower and often in very different keys and tempo, mixing in a touch of melancholy alongside. As she says on this album, "I explore the other side of Xmas, the Xmas for those who find no joy in the blinking lights and the Jingle bells".
'Oh Come Emmanuel' has a kind of sinister vibe when it begins, but the addition of the choir lifts it up. 'Together' is a bittersweet seasonal song, with Tarja singing alongside a full choir, and it's as gorgeous as it's sad, as is the delightfully emotive version of 'Pie Jesu,' given an operatic spin by Tarja's voice.
Several of the tunes covered on the album are Xmas songs as imagined by Tim Burton in the Nightmare Before Xmas, with their dark, gothic influences. An outstanding example is 'Deck the Halls,' given a very different feel altogether and it benefits from the minimalist backing, as does the achingly good version of 'Have yourself a very merry Xmas,' unlike 'Amazing Grace,' which is given the full OTT treatment and, but for the lyrics, you could think it's a different song. 'O Tannenbaum,' sung in German and again in English later in the album, also gets the Burton treatment. 'Feliz Navidad' sounds little like the upbeat version you might know but it'd done beautifully, as also is the fund raising version included, with Tarja assisted by luminaries like Sharon den Adel and Floor Jansen.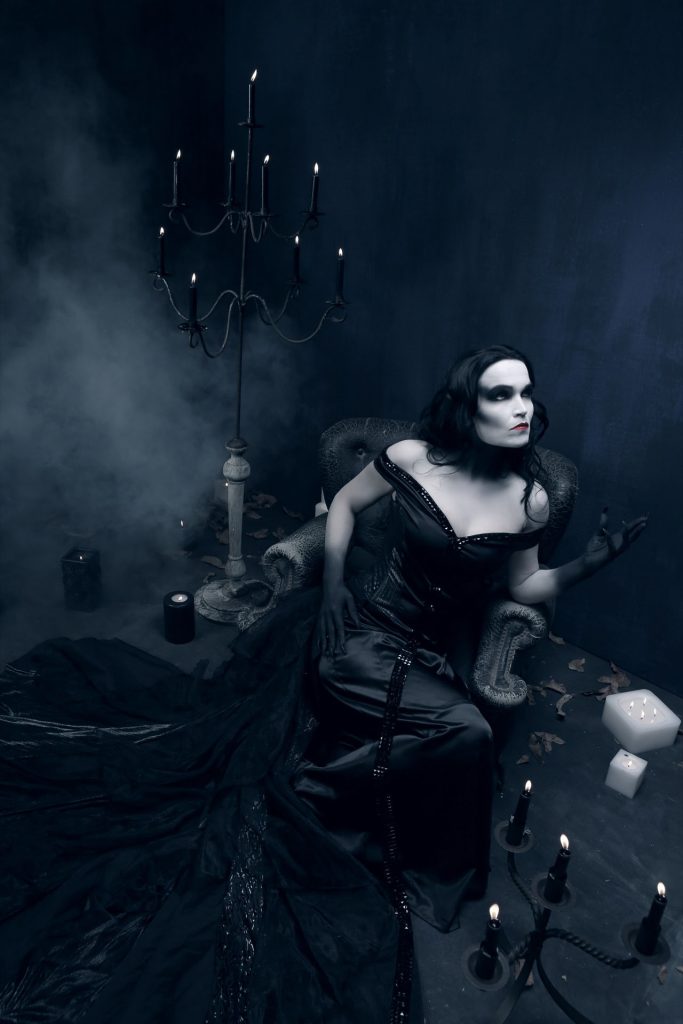 But not all the songs on the album have been spooked up or changed. Some stick largely to the original template, albeit with some quite dramatic orchestral backing, such as 'God rest ye Merry Gentlemen.' There's a radically different take on 'We Wish You a Merry Xmas,' with its delightful usage of handbells, and you'll know 'What Child Is This' because it's sung to the tune of Greensleeves.
From Spirits and Ghosts was originally released in 2017 but has been reissued in 2020 with the addition of an extra song, 'Together,' plus with a previously unreleased 'live' album, Christmas Together. As Xmas albums go, From Spirits and Ghosts is a leftfield attempt to transcend the Xmas norm and she does so by adding a slightly macabre hint of menace to these versions and, while traditionalists might disapprove, Tarja offers an alternative to what radio stations will be playing ad nauseum throughout December… do I really have to name them ? This is a release worth exploring.