Not too long after releasing their new album Misery The Amity Affliction return to the UK on a monster tour, bringing along three fantastic support bands The Plot In You, Dream State and
Endless Heights.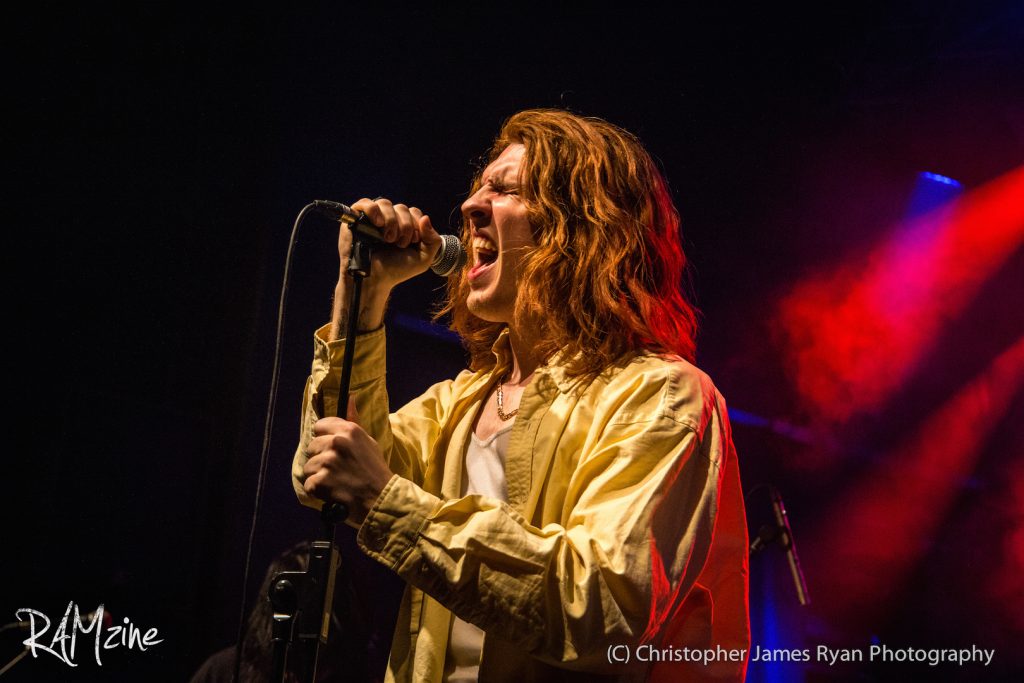 Opening up to a busy venue is alternative upbeat indie rock band Endless Heights, an Australian band who played in the UK earlier this year supporting Casey at Satan's Hollow. The lads are so happy to be back and are very thankful to Amity for choosing them to play this tour. Despite a short set, they got the crowd ready and in good spirits ready for the rest of the night.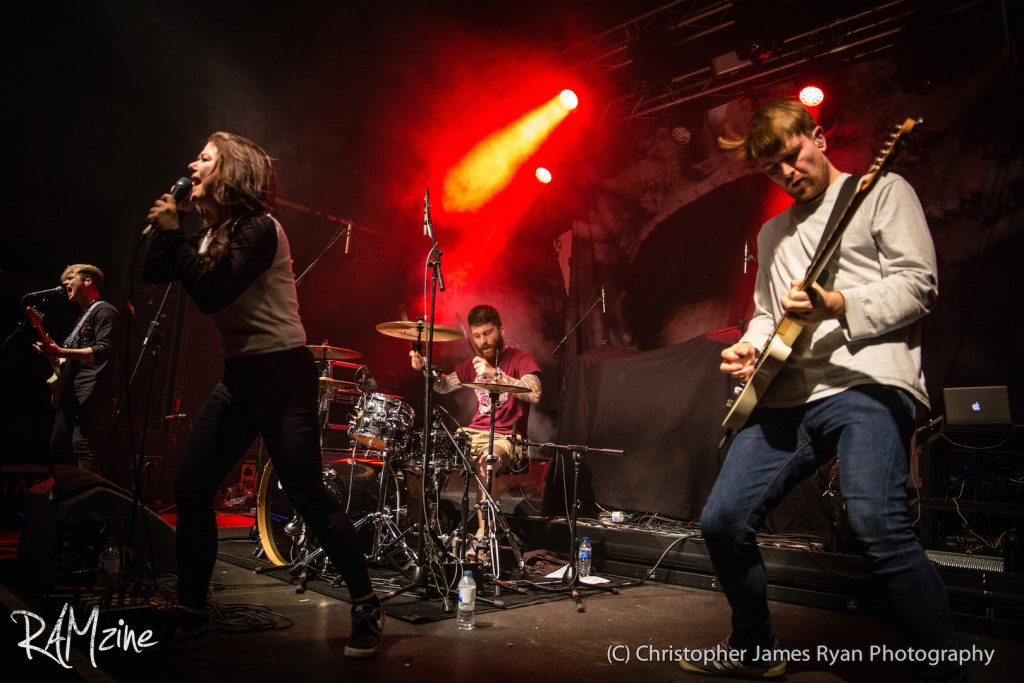 Next up is another up and coming band in the metal scene, Dream State, who are based a lot closer to home in Wales. Having only launched their debut EP Recovery, they have already been making a great impact. CJ (vocalist) has expressed this music to be personal, he says it's about mental health and how we can come together and fight it, even end it.
Soundwise Dream State are pretty much a metal Paramore but that's not a bad thing! Infectious riffs with screams along with the ever so innocent vocals is a great combination. CJ asks the crowd (in the politest way I've ever heard from a frontman) to kindly open up the pit, before screaming into the next chorus, simply brilliant!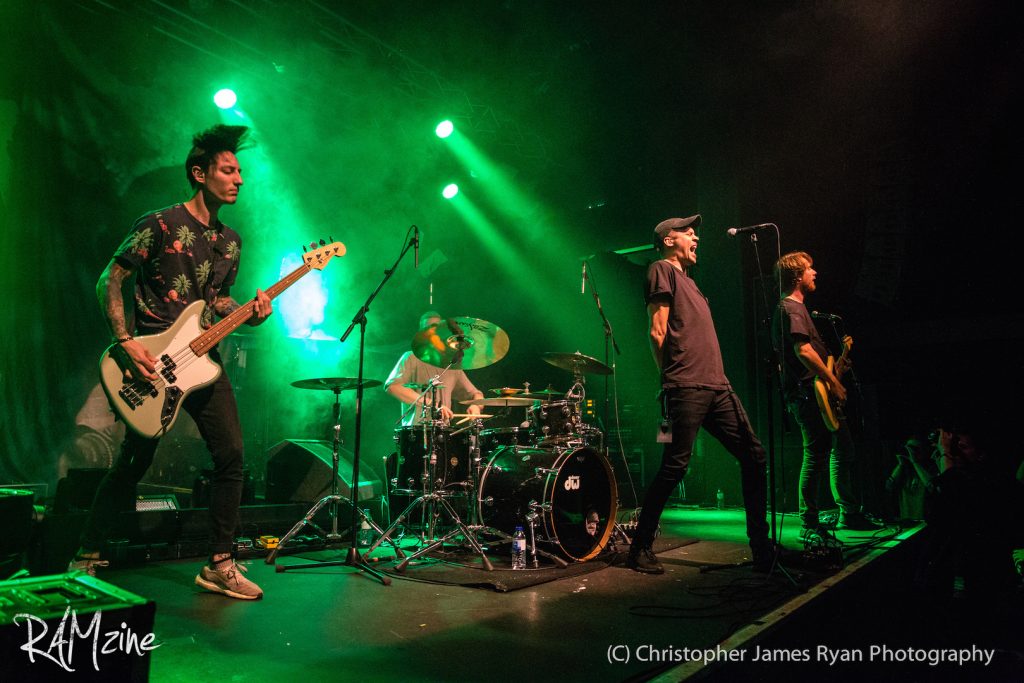 The Plot In You cranks up the core! Thy state they are a rock band but spoiling us with some metalcore in songs is a great mix. They really hype up the fans and of course, the pit intensity rises, in fact, pits are becoming the norm during their set. Travelling from the US they are honoured to be part of this tour and to join these three other unique bands.
Next up The Amity Affliction and I must first say… holy hell! We were spoilt and I mean really spoilt tonight. It's nice when everyone in the venue is having a good time and we are all here for the same thing, great music and awesome vibes.
Considering The Amity Affliction only released their new album Misery a few months back, it really hit home how much this band has progressed. Their theme is mental health and to raise awareness to try prevent people from dying. Their past four albums have been about this: Chasing Ghosts (2012), Let The Ocean Take Me (2014), This Could Be Heartbreak (2016) and now Misery (2018). All have been in stages from the lowest of the low to recovering, to fighting it and hopefully to be free (at least that's how I interoperate it). This band are very personal to me as I too have had my fair share with depression and suicide attempts. They pretty much express what's going on in your head at the low points like 'Pittsburgh', 'Chasing Ghosts', 'Don't Lean On Me' etc.
The reason these shows are so important is it feels like everyone is united to help fight this and it's great how vocal Joel Birch (vocalist) has been about mental health in the past and still today. 'All Fucked Up' goes out to all the people who are suffering from depression or an addiction and are fighting it. Music brings us together and helps us recover. For songs that are so deep in meaning like this you overlook it tonight, you sing along from the bottom of your heart, yell, scream it out. Everyone is having such a great time, its quite an emotional gig, with 700 fans and I'd say 90% have been or are going through tough times and to be in a room with The Amity Affliction playing all these deep tracks, it does hit you. The mood isn't low at all though, it's just emotional but in a good way, it's a release. Everyone is bouncing/dancing, hugging, singing, while the pits, lots and lots of pits are in action. For this hour there are no worries at all.
The set list is perfection and possibly one of the best sets we have seen from them so far. We have had all sorts from the classic 'Open Letter' to the recent 'Feels Like Im Dying' and 'Ivy'. The twelve song set drew to a close with 'Holier Than Heaven' and 'Pittsburgh'. Ending the set on an emotional high and bringing people closer. No one wanted this to end but sadly it has, I feel this gig, possibly this tour will stick with people.