Finding our way south of the river we see our way through the hustle and bustle of the capital's maze of streets and tube lines to New Cross. Here a fantastic live venue with that cosy pub feel is embracing a three day live music festival of which we are lucky enough to enjoy the first day of.
As with most festivals, the line up is shorter than the following days with a later kick off time, the talent isn't any less as the night proved to show, with Alteration starting it off. Sadly starting a little later than planned meant the three piece had their set cut short to just a few songs, but their intent and attitude came through strong in that small time frame. A little heavier than I would have expected since there is much more of a classic rock/NWOBHM line up, however, they deliver the goods and kick things off superbly!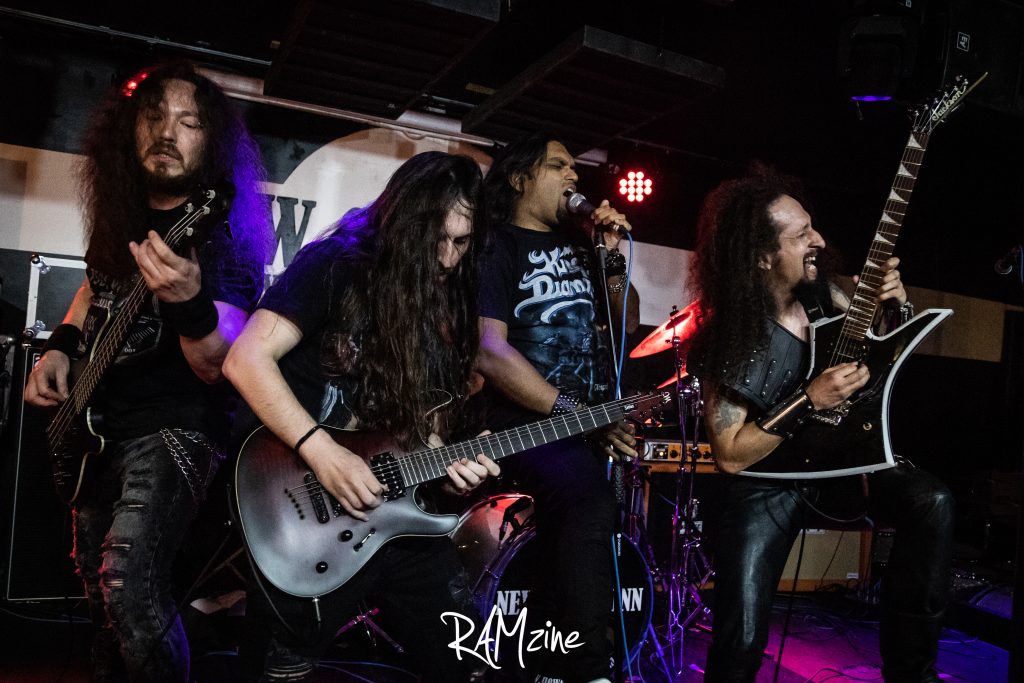 More akin to the NWOBHM sound were the next band, Neuronspoiler, a five piece that carry their flag high. Finding time to joke and laugh with the crowd, they are the epitome of what it takes to be great performers, a band I had only heard of and went in blind with, I was soon blown away by their power and will be on the hunt to catch them at any opportunity. Twin guitar attacks, a brilliant rhythm section, all brought together by a vocalist that has the range and power that could have made Rob Halford tremble in his boots back in the day!
An act like this is something words can't really do justice for, a real must see band, but then how do you even contemplate following up an act like that?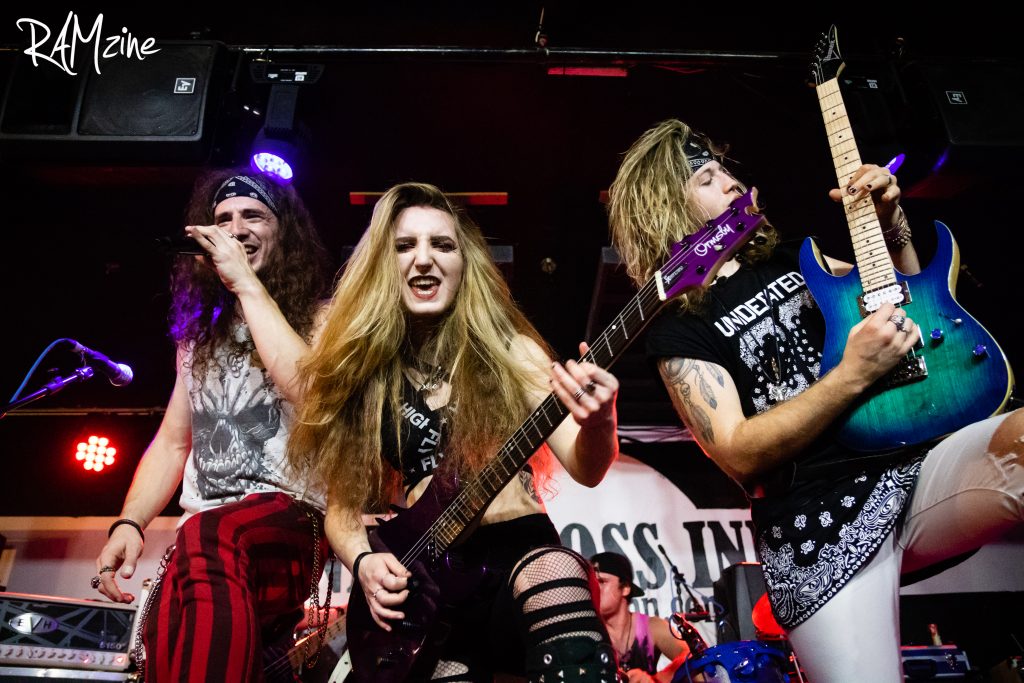 Saints of Sin seem to have the answer and to have members so young, their amazing guitarist Sophie packs the stage presence the size of a mountain despite her small stature and she can outplay many guitarists I know, all at the age of 19 too, I dare not mention the skills of their other trickster of a guitarist. The five piece rock hard and know how to play for a crowd, let alone us photographers, you just cannot walk away without a smile from ear to ear. Their hard rock with touches of glam is impressive, a band I hope one day to see headlining much bigger stages. If ever a band deserved recognition and budgets the likes of Motley Crue back in the day, it's them.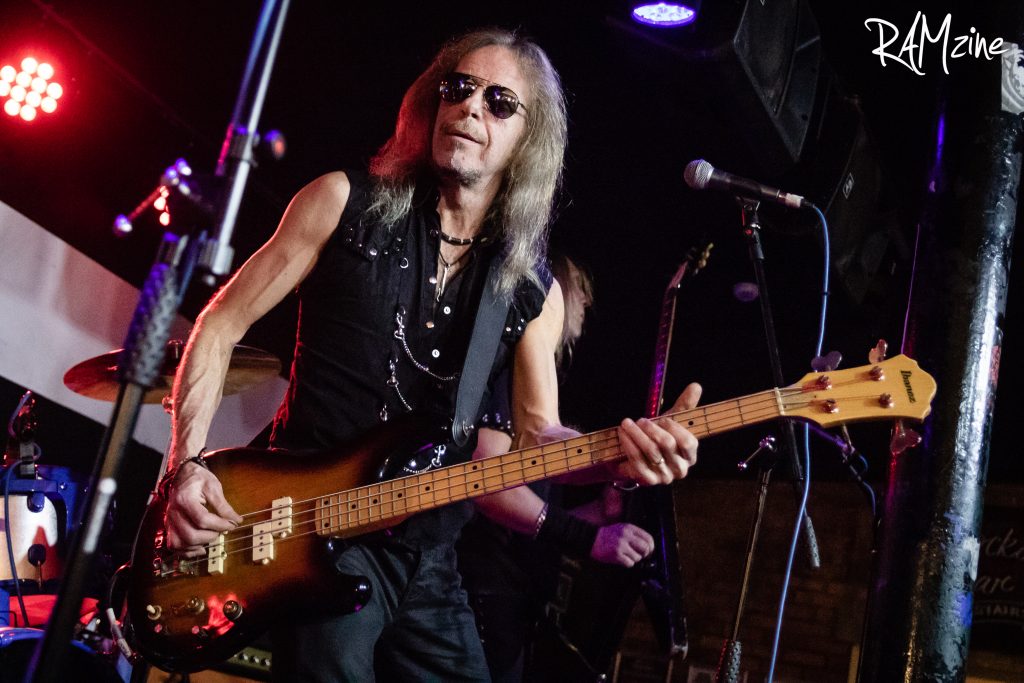 The venue is packed in by this time and beer is well and truly flowing. The final support act seems to have a big following, Burnt Out Wreck. Very much in the vein of ACDC (a band I will openly admit are not for me, they are great at what they do, but I'm bored after a couple of songs!) courtesy of the sound of the vocalist, they do know how to get the crowd involved and they go down well with everyone else, they just seem a little too dad-rock for me, and that is a term I've never used or understood until that point. Personally I would have rather seen them earlier in the evening as they seem to have taken the wind out of the sails somewhat.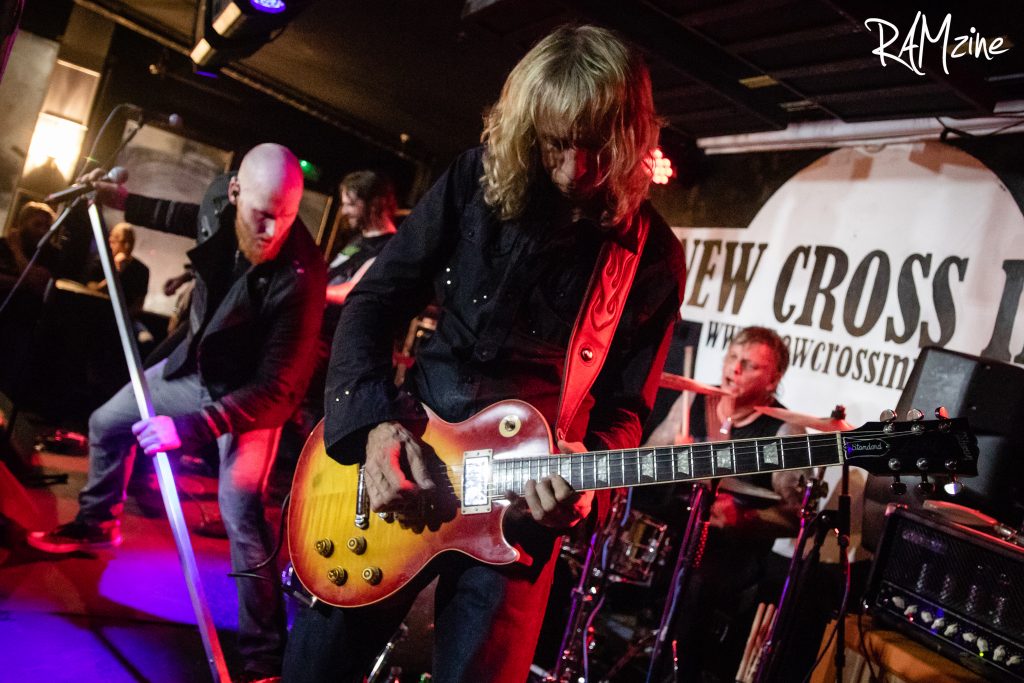 Diamond Head are no strangers to the stage, they are the reason I was asked to cover this gig, let alone reason enough for me to want to go. They don't seem to slow down one bit and can still bring out the best in anyone. From massive festival stages to small stages, each performance has always delivered above and beyond any expectation, even with all of the history, they remain the most humble of gentlemen too.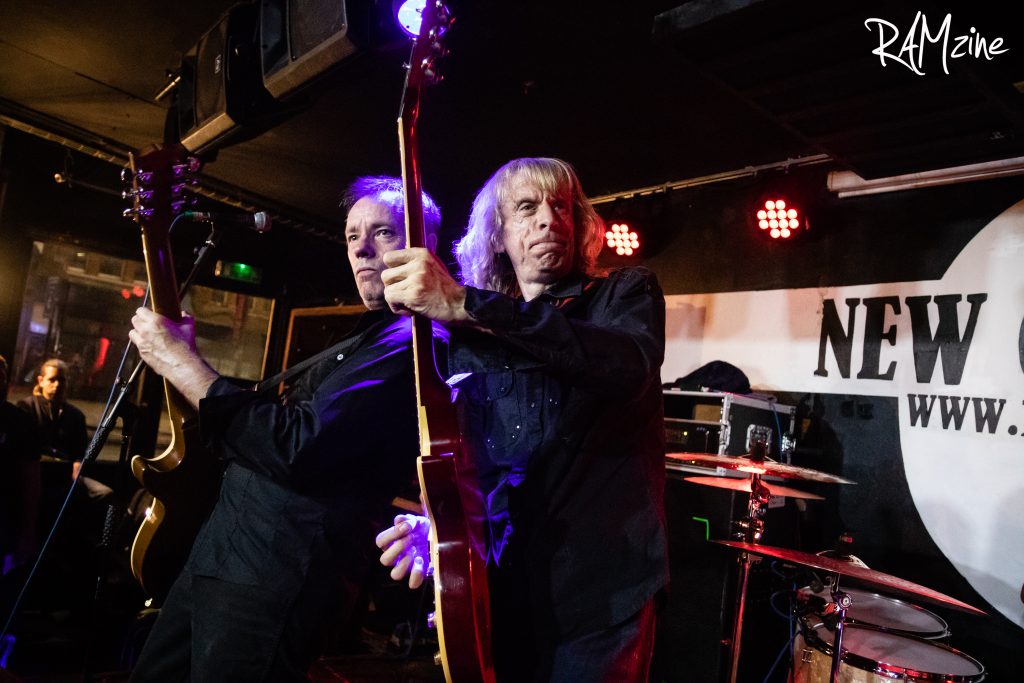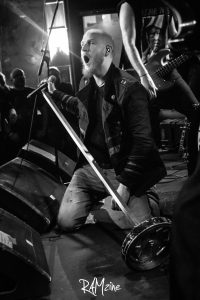 Their set focused mostly on their debut Lightning of the Nations and sophomore Borrowed Time, as well as their recent self-titled Diamond Head with only one other addition coming from 1983's Canterbury in the form of 'Knight of the Swords'. If for some strange reason you had never heard of the band, let alone seen them before, you would not have expected there to be a 33-year difference between their youngest studio release and second youngest studio release that made the playlist! Even with steamy windows, the band attracts attention from those passing by outside, at which vocalist Rasmus asks if they're enjoying it and then soon barks out to just pay to get in, and rightly so!
Their busy time on stage is filled with 17 belters that have the crowd in such a mood that they are like a fiend for a fix with wanting more. By halfway through the set they have people climbing pool tables and enjoying an advantageous view. Coming towards the end of their set is the ever expectant few classics that are as good as blueprints for rock and roll/metal. The impact the songs had on the metal world, even now, is abundantly clear and Rasmus takes a moment to really celebrate the fact that he gets to perform time after time with the man that wrote the most magnificent of riffs. 'Helpless', 'Lightning of the Nations', 'It's Electric' and 'The Prince' all lead up to the riff, 'Am I Evil?' that has Mr. Tatler take center stage. I often wonder how it must feel to constantly be asked and questioned about just one song no matter how many songs you write in a lifetime, but it doesn't seem to bother Brian, the look on his face seems to be nothing of pure joy when playing that riff and seeing a crowd full of people light up, myself included. After all, how could you not? It is the most evil of riffs!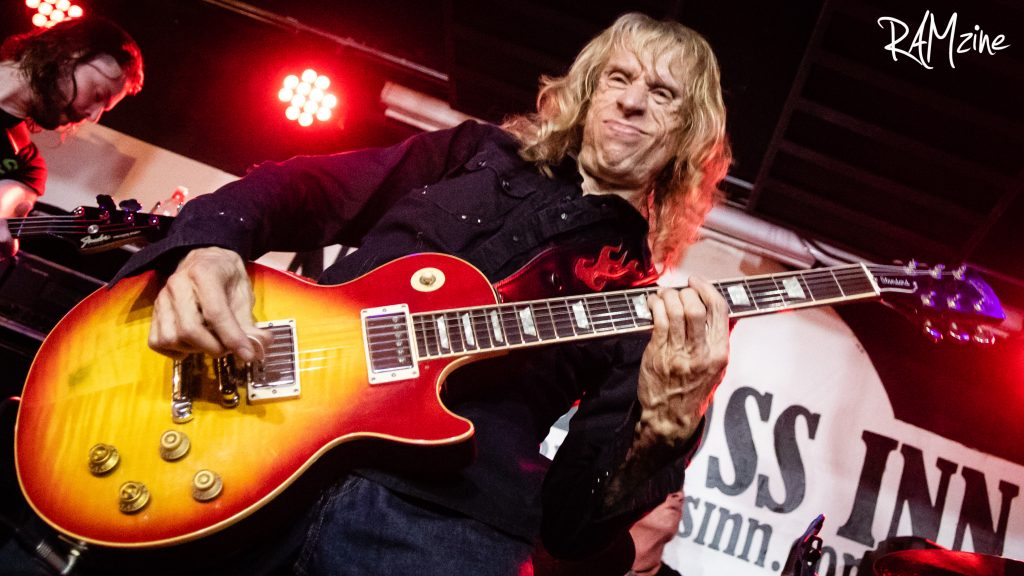 Diamond Heads tour is well underway right now, but there are still a few dates left and their support bands are worth arriving early for too. Don't be a fool, going by this opening show at the start of it, then the rest of the tour is going to be phenomenal! Go catch them while you can!