British hard rockers The Treatment are about to drop their fifth full-length studio album Waiting For God on April 9th – not only is this an ultimate banger to get us ready for post-apocalyptic pints at their next live appearance, but it's certainly an album to get you rocking and raring in the meantime. This is the second album with vocalist Tom Rampton, and was produced by rock maestro Laurie Mansworth and mixed by the legendary Kevin Shirley (Led Zepplin, Iron Maiden etc) – its got all the right stuff to make this record one to kick and scream about!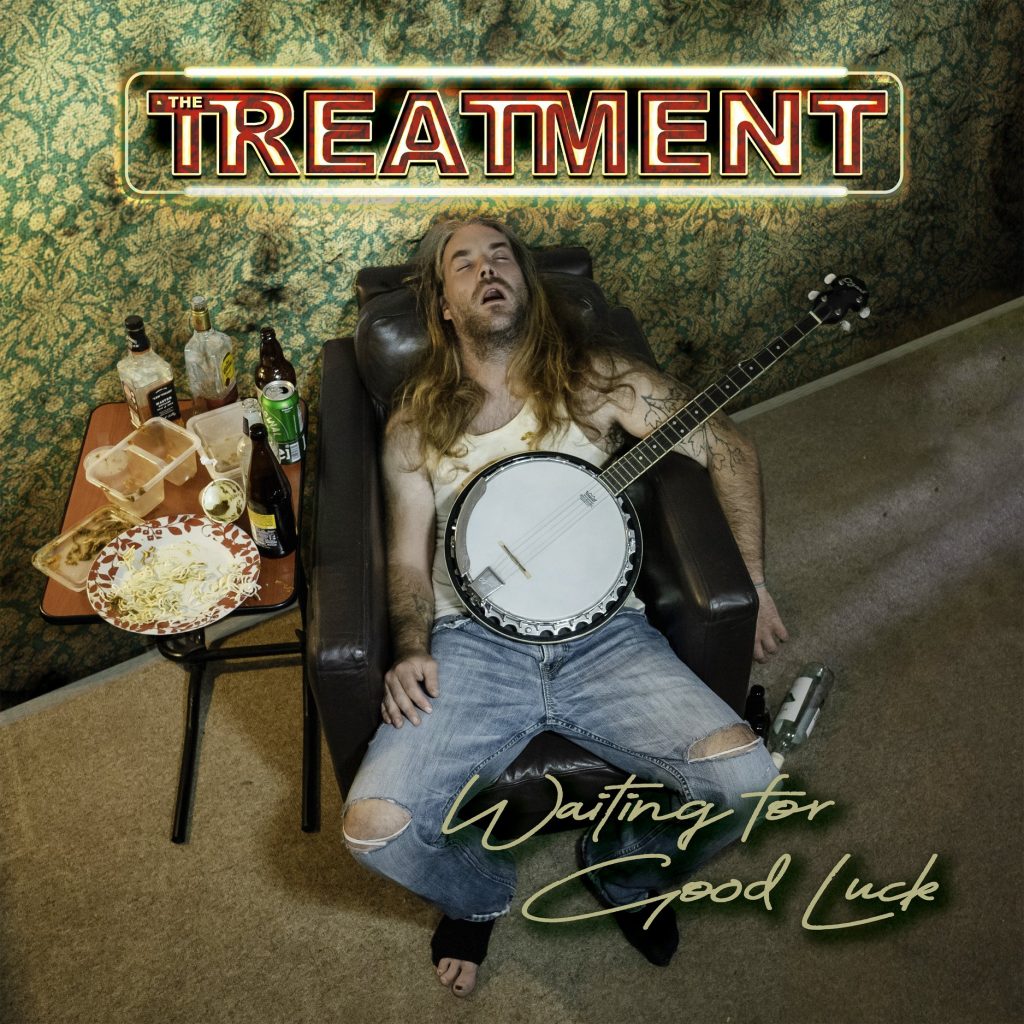 Rampton's whiskey smooth vocals have driven the band to new depths from the band's original sound when founded in 2008, and a far cry from their popular era of Running In The Alley With The Dogs in 2014. Now landing us with 12 show-stopping tracks that have fallen from the heights of rock roll's dirty secretive past… with a unique, modern twist.  
The first track of the album 'Rat Race'  is a hell of an opener with hard rock chugging riffs and 80s style breakdowns, catchy vocals and an all-round party starter. 'Take It Or Leave It'  hits differently with a more bluesy hard rock vibe, one to drive along to and play it loud. Immaculate vocals and incredibly addictive riffs. 'Lightning In A Bottle' is just completely sexy and designed to be played in a late night club. Such provocative lyrics and a suave late 80s hard rock influence that could be a heavy lovechild of Thunder and Quireboys – Just hot hot HOT! On a similar wave 'Devil In the Details', I'd go as far as to say this one has an 80s pop-rock feel and will please a plethora of fans.
Tracks 'Vampress' and 'Hold Fire' have everything you need to get the room lit up, with their catchy hard AC/DC inspired party feel and that little bit of extra spice you didn't know you liked. More bluesy tunes: 'Eyes On You', 'No Way Home' and 'Tough Kid' have every bit of Thin Lizzy, KISS and Alice Cooper influence – but with less makeup and more smoke and even more beautiful guitar work.
Ending on a high with tracks 'Barman', 'Let's Make Money' and 'Wrong Way' which take a swing right at you with the rippling consistency from the whole album; with a bit more blues to soothe your soul.
Overall, hard rock with enough grit and attitude to make you want to drink, fight and f**k, and a healthy dose of something unique and strangely familiar that we haven't had in a long time. This is truly one of the best albums you will buy this year.