It's been ten years since The Used released their much-loved album In Love And Death, and even longer since one of their best know tracks 'The Taste Of Ink' was released. 'The Taste of Ink' wormed its way into the ears and hearts of many a teenage alternative kid. Moving towards the more recent past, 2012's Vulnerable didn't make much of a lasting impression despite having a few strong tracks. It could be said that the band might have started to lose their way musically a little. Could their newest release, Imaginary Enemy, be the album to change this?
The record sees experimentation with electronic effects and political lyricism, while still keeping some of their trademark big choruses. 'Revolution' and 'Cry' make for a promising album start, both featuring big choruses and kicking instrumental backing. In particular, the latter features a breakdown filled with crunching guitars, and both are fast and furious numbers packed with energy.
If there's something The Used do well, it's the big, catchy chorus – and there are quite a few songs featuring these and making appearances on Imaginary Enemy. 'Generation Throwaway' is one of them, a wave-your-lighters-in-the-air type affair that's likely to polarise listeners' opinions – but it'll definitely get embedded in your brain after just one listen. Lyrically, the band seem to have evolved beyond their common themes of humanity, love and intoxication, and 'A Song To Stifle Imperial Progression (A Work In Progress)' explores a more political kind of song writing. The verses draw on the heavier side of their style, with a jaunty, sing-along style chorus.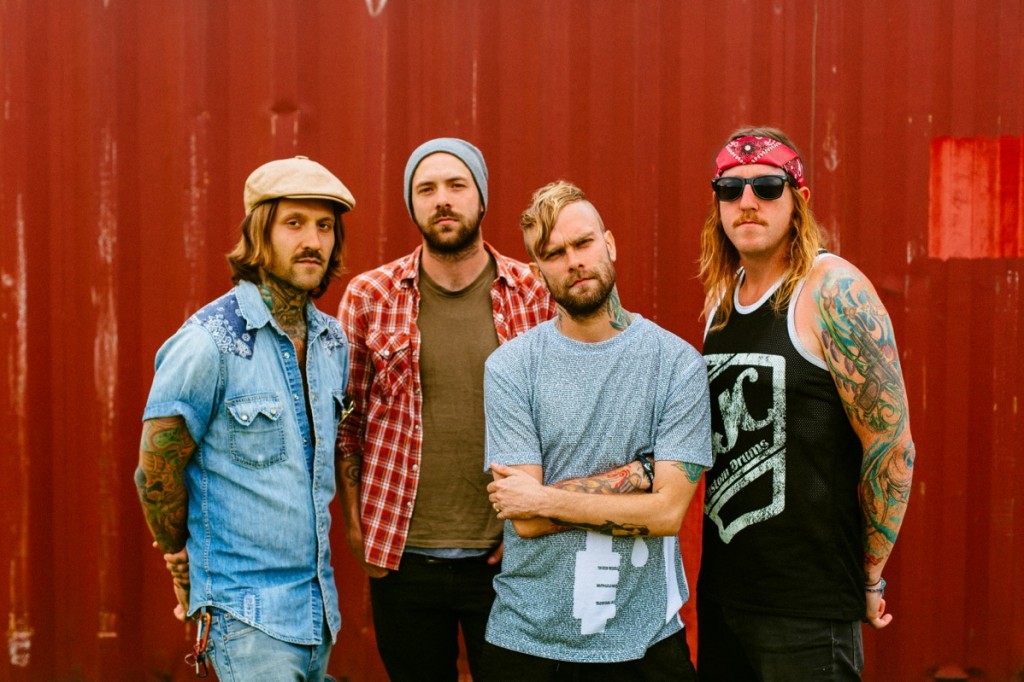 Another strong track on the album 'Force Without Violence', is dark and atmospheric, continuing the sense of defiance and revolution that definitely seems to be a running feel to the album. As a bit of a surprise, the song ends with what actually feels like an interlude track, almost spoken word and with limited instrumental backing. Lyrically filled with biting vitriol, it creates juxtaposition with the big sound of many of the tracks. Bert McCracken's vocals are definitely easily identifiable across the band's entire output, and Imaginary Enemy is another brilliant showcase for his versatility. They may lack a polished feel to them at times, but this actually really works in their favour, conveying emotion and angst in all the right places.
Although there are a few slightly uninspiring tracks ('Evolution' and 'Overdose' being two of them), Imaginary Enemy features some really well crafted songs and musically, it's probably the most experimental album the band have put out so far. If you're looking for 2014's 'The Taste Of Ink' – you're unlikely to find it here, as their sound has grown up with the band and their fans. But all in all, it's definitely a listenable and enjoyable album, and show that The Used are a band definitely still relevant today.
7/10
THE
USED
new album '
Imaginary
Enemy
' is
Out Now!
Purchase 
Imaginary
Enemy 
on iTunes here: 

http://bit.ly/1k9DKwD
The band are to perform at this years Download Festival and a one off intimate show in London at The Scala ( June 17th).
The Used – Cry (Official Music Video)