Tomás Doncker started out in the down-town "No Wave" scene (New York) in the early 1980s, before going international, and touring and recording with the jazz pianist Masabumi Kikuchi (in Japan.) He then went on to complete production and studio sessions with Boosty Collins, Yoko Ono, and Grammy nominated Reggae vocal group The Itals, plus the Grammy-winning producer Prince Charles Alexander – to name just a few.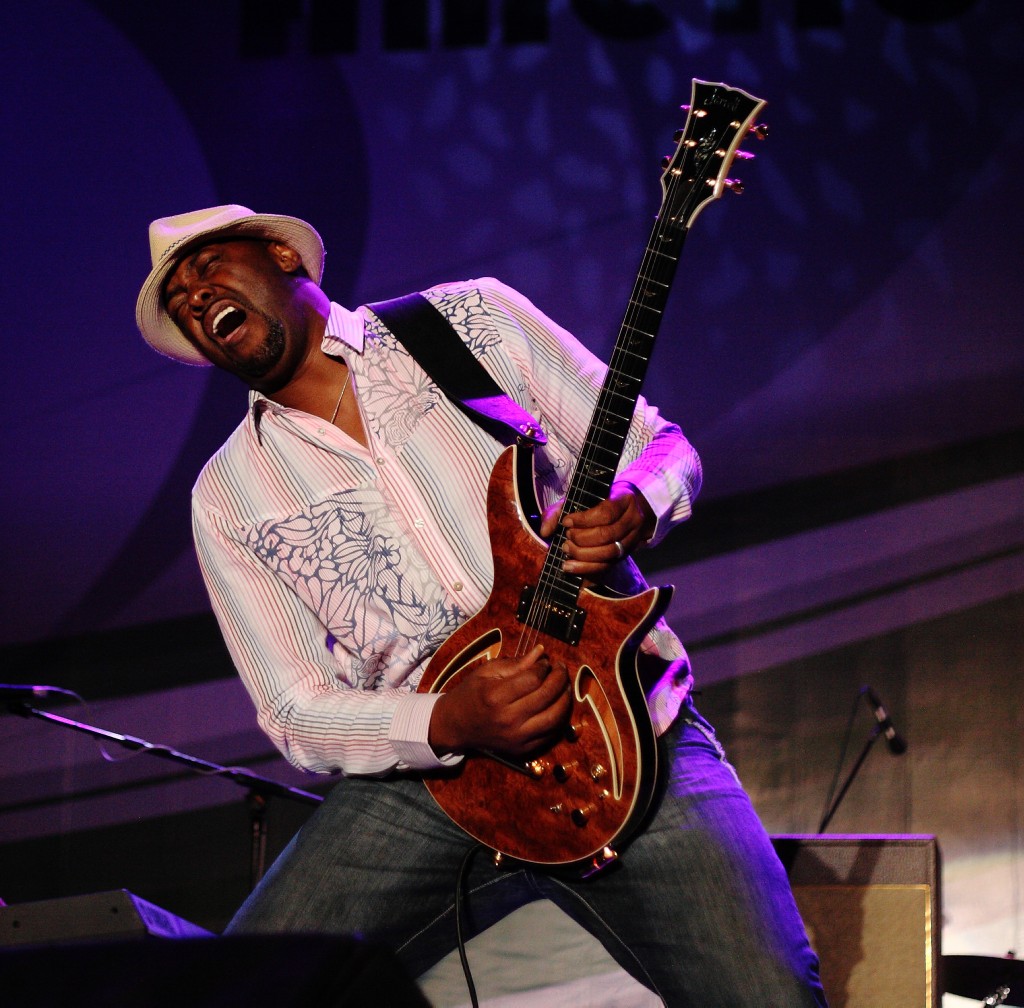 Since then, Doncker has continued to work with an ever-growing A-list of legendary musicians from around the world.
In 2010, Doncker performed for the first time in China – playing in front of an audience of over 100,000 as part of the World Expo in Shanghai. His most recent work as a singer/songwriter and producer embraces a broader musical vision, which likes to call "Global Soul", as it draws influences from numerous sources, including East and West Africa and the Caribbean.
This year, Doncker has independently released 'Moanin' At Midnight: The Howlin' Wolf Project' which is a powerful interpretation of the early blues, and is not limited by the "trappings" of the genre.
It is also a journey through the history of the blues – taken from Howlin' Wolf's back catalogue – but adorned with a forest of sounds, twiggy subtexts and outrageous accoutrements. It takes the simplest 12 bar beginnings and elongates these into exaggerated structures that are palatial and magnificent.
Tomás Doncker, of course, 'plays' the part of the legendary blues-man himself. Groaning, hissing, yelping, howling. His sounds still manage, somehow, to emerge naturally and beautifully from the immensely rich and extremely powerful 'wall-of-sound' that is constantly generated by the talented backing band.
First track 'Evil' was written by Willie Dixon (and it was Howlin 'Wolf latest single) is much more slack-handed and sultry than the original song. It starts with squiggles and bumps – and a squelching backing. The drum work is excellent on this track – really bubbly – and the muted trumpet runs around the melody like an overexcited puppy. This is completely cheerful and smile worthy. And it never feels as threatening as the original. That menacing grin is not there. Especially when that guitar mews out those muffled bleats of utter submission.
The original 'Killing Floor' was a boogie crackler with plenty of tinkles and smoothies. This version, though, is a slow killer. A long painful road of weeping emotions. A smoky organ and harp tears follows the path … and the vocal is mellow and dispirited.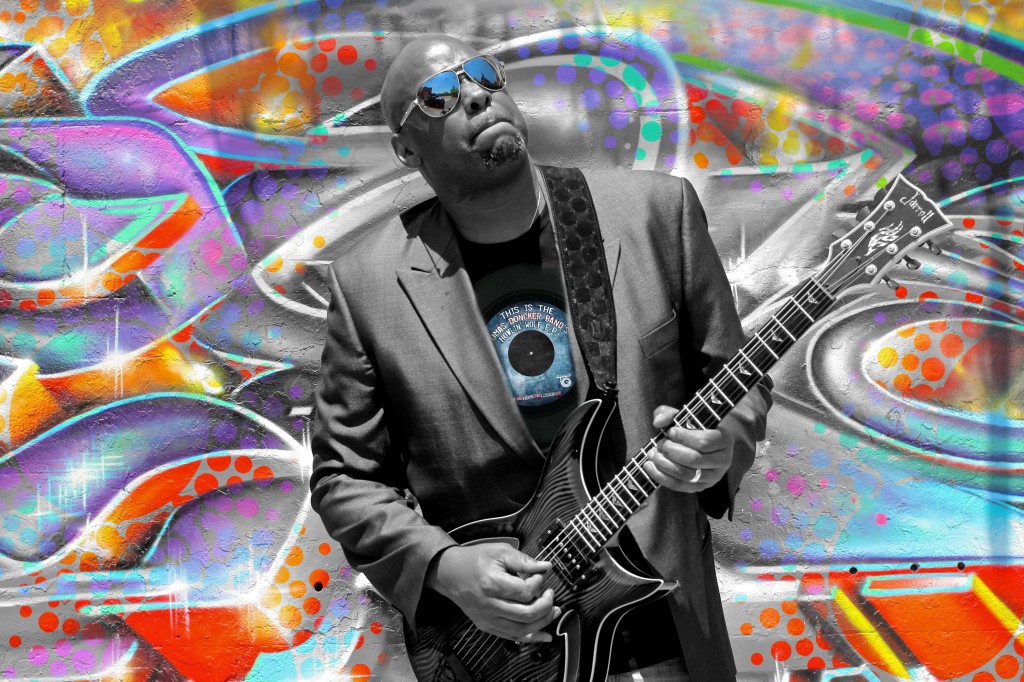 The term 'Back Door Man' refers to a sneaky fella who is having an affair with a young married woman … he uses the back door to slip out into the dark night – when her husband comes home. Howlin' Wolf's original vocals on this song were sneering and wild-smiled. They had that arrogant strut and inflated swagger we most associate with the jeering, leering performances of Mick Jagger. This version, by Doncker, is rounder and fuller. As if it actually sympathises with the dirty fellow, "The (old) man don't know… but the little girl understands…" Seen from this point of view, it still seems vulgar. But less sinister.
There's also a smoky rendition of 'Moanin' at Midnight' on the album. (This was originally on Howlin' Wolf's début 1959 album.) And then 'Spoonful' (made famous in the 1960's by Cream) that sashays in like 'Foxy Lady' (by Hendrix) on this reproduction… but was actually quite spindly and leggy – on the original disc.
'I Ain't Superstitious' is a crisp and poppin' number. With a jaunty rhythm and tiny pips and squeaks from a cheeky harp. 'Smokestack Lightning' also gets the treatment. This was once a simple blues song – with sad laments. With plentiful "Whoo-hoo" cries that blubbered along with the bar-room piano. Now it turns into a hugely grizzled affair. The imploring "Whoo-hoos" are still there – but echoed by a crying harmonica – and the song rambles on a bit … like a jazz man's holiday. The sense of loneliness and desire for salvation (found in the bottom of a liquor glass) is, perhaps, not as clear in this version. But this still feels exhausted by the emotion of loss.
Just in case you needed it, there is also a jungly chirruping 'Ras Jah Ames' Dubmix version of 'Moanin' at Midnight' which has a clapper-board beat and more of those irritating space-age whirls and whizzes. This should have been left off.
This is a nice bumper package. It should be on anyone's list of the "must buy" discs – especially if you love the early blues and want to get into the raw sounds – but feel you deserve more bite for your buck.
The musicianship is amazing, the production is impressive and there is plenty to enjoy here.
9/10
Moanin' At Midnight: The Howlin' Wolf Project by Tomas Doncker Band is out  July 8th 2014 via True Groove.
Tomas Doncker Band – 'Spoonful'