You know Bowling For Soup, the pop-punk band who rose to fame in the early '00s, with hits like '1985' and 'Girl All The Bad Guys' want, right? Did you know their front-man Jaret Reddick is on a solo, acoustic and storytelling tour across the UK? Why am I asking….it's been pretty well advertised. Anyway…being big fans of Jaret's work with BFS, People On Vacation, Jarinus, and everything in between here at RAMzine – it  was definitely worth checking out. So here is what we learnt from Jaret Reddick's 'Heartache and Hilarity' tour with special guests The Lounge Kittens.
The Lounge Kittens can transform any track in to a classic.
If you have seen these three brightly coloured ladies support Steel Panther and Status Quo in the past, you know what they can do with just three voices and a piano. Usually their thing is to transform rock and metal tracks in to quirky tounge-in-cheek lounge tunes. In the past they have transformed famous hits by Slipknot, Limp Bizkit and System Of A Down.  Tonight they treat us with a lot of variety from Usher's 'Yeah!' to a medley of 80s/90s theme songs including Transformers, Inspector Gadget and MASK (remember that?) It's safe to say these women know how to warm up a crowd.
'The Bitch Song' is actually about 2 women.
Jaret usually gets asked about this song and who it's about. It's actually about two different women. One who was dating Jaret, and one who was dating BFS bassist Erik Chandler. So if one of them asked, he could say no and still be telling the truth. 50% of the truth. While we are on the subject: Former drummer Lance Morrill didn't want to do this song because he was very religious. Jaret convinced him they wouldn't play it live… or record it…or it would get them a big record deal. Spoiler: those things happened.
Key song: 'The Bitch Song'.
He insulted Batman.
Cast your mind back to 2006, BFS release 'The Great Burrito Extortion Case' and get to perform their lead single 'High School Never Ends' on the Jimmy Fallon show. The song that follows the single is 'Val Kilmer'. Guess who else was on that show? Yup, Val Kilmer. The song is basically a the tale of someone's love life being like a romantic tragedy film, which just so happens to mention Val Kilmer. Can't be that bad, right? Well it features the immortal lyrics 'And you sucked as Batman'.Not so complimentary.
Kilmer knocked on their dressing-room door and told them his son is a fan so they told him, foolishly, that there is a song named after him. Even saying on said chat show that the song is "great". So when he listens to the song with his son, he will hear that he 'sucks as Batman'. Funniest part is that Jaret never actually saw him in 1995 movie Batman Forever.Oops!
Key song: 'Val Kilmer'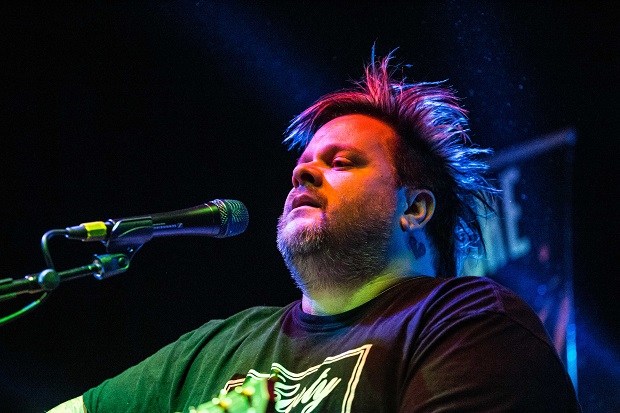 He didn't even see Jimmy Neutron before writing the song.
Believe it or not some younger fans might not remember the Nickelodeon film Jimmy Neutron: Boy Genius, even though it was a moderately big hit. Why do I mention this? Bowling For Soup provided the theme song for the animated feature, and was their first taste of mainstream exposure. The boys, including Jaret, were invited to watch a screening of the movie before composing the track. Sure enough they agreed to see the film but Jaret fell asleep on a beanbag before the movie started. D'oh!
In a stark contrast, Disney called them in for a meeting regarding Phineas And Ferb and said they can either watch the cartoon or go for a beer. Of course they went for the beer. Strangely enough all the Disney staff kept swearing in the 'meeting'. Since then Jaret has been the voice of Chuck E Cheese and composed a track for a Sonic The Hedgehog game.
Key Song: Today Is Gonna Be A Great Day (Phineas and Ferb theme).
Jaret saves lives
Everyone reading this probably has a band they admire and feel their music will help them through tough times. Have you ever thought, that music can literally save someones life? Jaret got an email once from a 14-year-old boy who told him the lyrics of 'Turbulence' got him through some really bad times and he wouldn't be alive to tell the tale otherwise. This obviously touched and realises how important the music he writes is to the fans. His reply to the 14-year-old was "If you dare hurt yourself I will find you and personally punch you in the face" which he responded with a simple "Okay".
Key song: 'Turbulence'
In all this tour was a great eye-opener for fans of Reddick's work, or of music in general. Very rarely we see rock musicians go acoustic and open their hearts in the way Jaret does. The news that Bowling Foe Soup are on tour early next year is no surprise as they continue to be popular year after year.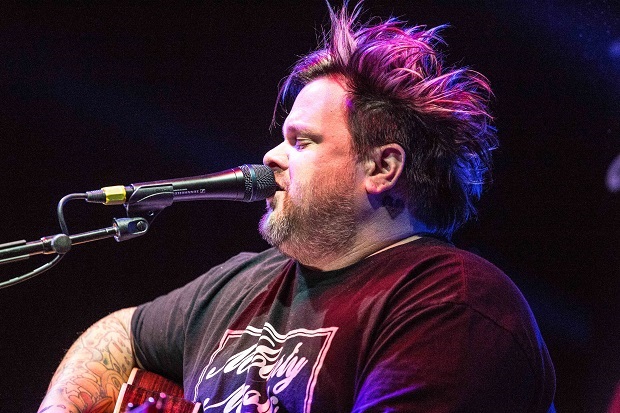 You can check out Bowling For Soup's 'Get Happy 2018 Tour' next year at the following dates, with special guests The Aquabats and Army Of Freshmen. 
9th February  – Glasgow         – O2 Academy
10th February – Newcastle     – O2 Academy
11th February – Sheffield        – O2 Academy
12th February – Nottingham   – Rock City
13th February – Birmingham  – O2 Academy
14th February – Norwich        – UEA
15th February – Manchester  – O2 Apollo
16th February – Cardiff          – Motorpoint Arena
17th February – London         – O2 Academy Brixton
All photography by Tash Bandicoot. Check out her Facebook Page here