We are very excited to announce the first ever RAMzine Rock & Metal Awards in partnership with ROCK PEN Conference and XL Promotions.
The RAMzine Awards are for bands, but they are also for the Rock & Metal community, we want to recognise those that go above and beyond for the genres be them fans, or the people behind the scenes. When we first sat down to create these awards there were three words that kept coming up: Innovation, Community and Effort. It's these values that we will be looking for throughout all nominations.
We will be listening and reading through every single nominee, and inviting some to play our Awards evening on January 20th 2018, at The Facebar in Reading. The nominations form is due to be released soon! So keep your eyes on our Facebook/ Twitter.
We will be awarding bands in a range of categories from the comical 'Funniest Tour Story of The Year', to those that we are really looking for that all important Innovation and Effort. One such category is 'Best Home Made Video', with budgets getting tighter we see more and more bands being creative with videos, and there are some excellent home made videos out there. For those that have been creative in a different way, perhaps they found a unique way to fundraise or release their album, for innovative bands we have 'The Revolutionary' category.
RAMzine will also be awarding the Best Rock Band, and the Best Metal Band located in the South of the UK. These will both be public choice down to the top four, before being chosen by a judging panel.
These next set of awards, although can be about band members, are also open to fans and anyone within the Rock & Metal Community. We know that there are all sorts of people out there that deserve recognition. First off 'The Biggest Contribution to Their Local Scene'. Has there been a person that has stood out in your local area, that has dedicated a lot of time to your local Rock and/ Metal music scene, and how have they helped it? Alongside this goes the award for 'The Biggest Contribution to The Band'. We want to hear about those people who go above and beyond for their band / the band that they work with or just know really well. 'Most Dedicated Rock or Metal Head' will predominantly be a fan award. We want to hear about all those super dedicated Rock and Metal heads out there. Lastly, for a bit of fun, we know that there are some award-worthy beards out there! So we made an award for 'Best Beard' as well. 
In partnership with the RAMzine Awards is ROCK PEN Conference, who will be hosting their first conference in the daytime on January 20th, 2018 at The Facebar in Reading.
ROCK PEN Conference is aimed at Rock Music writers of all abilities. Delegate tickets will go on sale from June 2017 and tickets will be keenly priced [less than £20]. Sign up by clicking on the banner.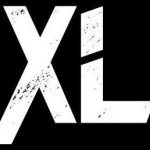 RAMzine is also pleased to partner with XL Promotions, who will be looking after the bands that play the awards night. This December XL Promotions will be presenting one of the biggest showcases of Rock and Metal bands Reading as seen since Reading Festival was a rock festival! Facebarmageddon takes place on December 8th – 10th at The Facebar.
RAMzine Award Categories 
-Best Rock Band from South of UK
-Best Metal Band from South of UK
-Funniest tour story of year 
-The Best Home Made Video 
-The Revolutionary 
-The Biggest Contribution to Their Local Scene
-The Biggest Contribution to The Band
-Most Dedicated Rock or Metal Head
-Best Beard
Nominations form coming soon!