Award-winning Canadian blues rock guitarist and singer-songwriter JW Jones has been gathering mainstream attention with his last two hit albums, Belmont Boulevard and High Temperature. You can catch him live from November through to December as he tours the UK. However, Paul H Birch caught up JW Jones beforehand, with that revealing interview now featured here at Ramzine.
Ramzine: Here's one out of the box, some might say: what do Canadians know about the blues? So what first got you interested in that style music and who were your influences?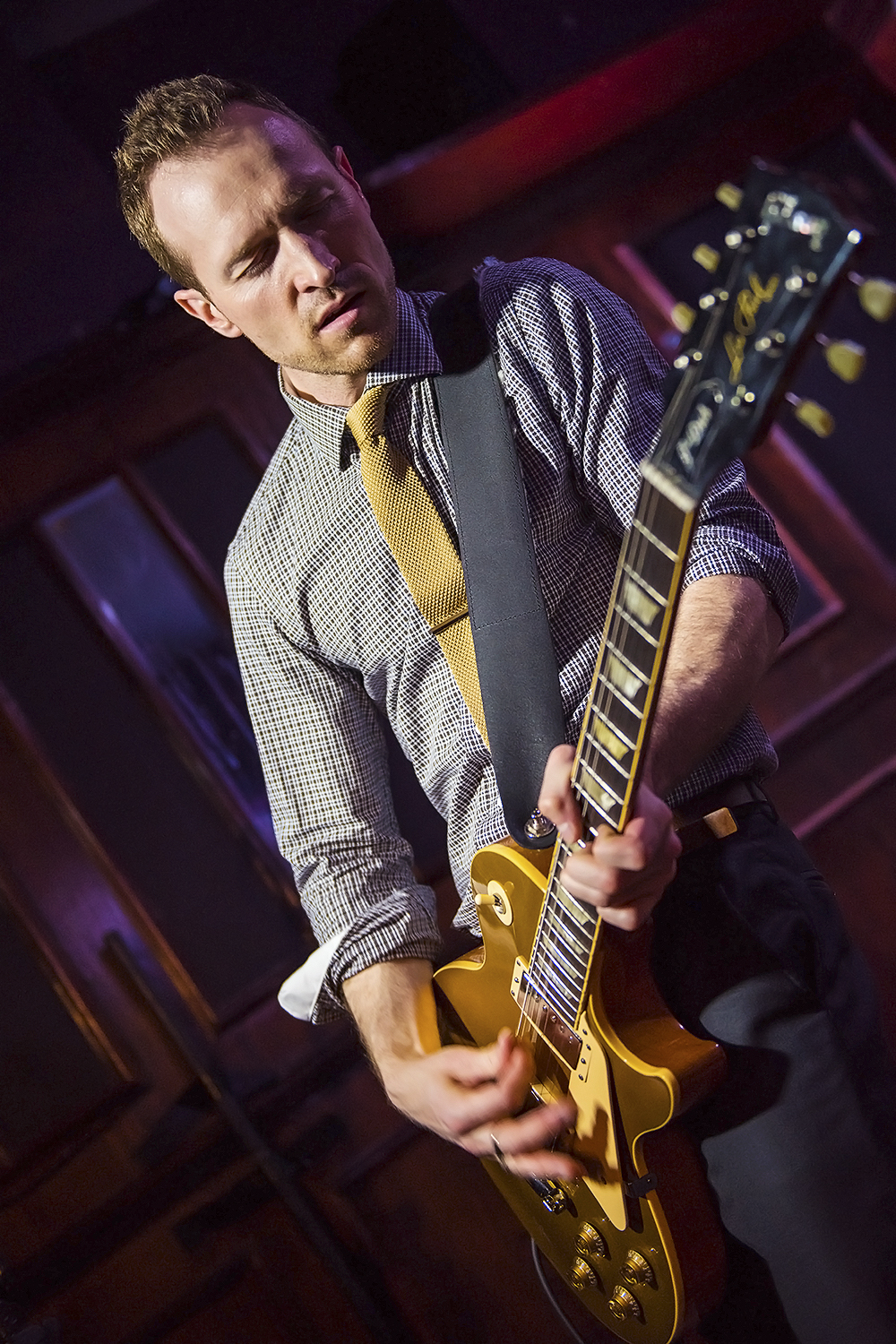 JW Jones: First of all, blues may be American music, but it's evolved into an international language.  I hear there are some Brits that play a little blues too (laughs). 
I started out playing drums at 13 years old and was into classic rock, Led Zeppelin, Jimi Hendrix etc. As I explored their influences, I discovered blues greats like B.B. King, Howlin' Wolf, and Muddy Waters. 
Growing up in Ottawa, there were a couple of great blues clubs. The Rainbow Bistro and another club, Tucson's Roadhouse which is now closed. I saw tons of great blues bands there when I was younger, and became friends with so many of my musical heroes. Most touring blues bands don't come through Ottawa anymore, other than to perform at the Blues Festival. 
When the festival started, it was truly a blues festival. Now it's more of a general music festival with everyone from Kiss to Lady Gaga. But they still bring in great blues artists like Buddy Guy, Dr. John, Luther Allison, The Fabulous Thunderbirds etc.
Ramzine: When did you first pick up a guitar and how long was it before you started playing live?
JW Jones: When I was fifteen, I saw BB King live in Ottawa, and left wanting to pick up a guitar.  My first gig less than three years later, which was opening for The Hoax from the UK!
Ramzine: Were you competitive from an early age? I hear you entered Battle of the Bands contests and won a Blues Guitar Riff-Off competition where you used the winning money to record your first album.
JW Jones: I don't think I was very competitive, but saw these types of events as opportunities to play, be heard, and was fortunate to win a guitar from the Blues Guitar Riff-Off and studio time from the battle of the bands which went towards the recording of my debut, Defibrillatin'.
Ramzine: In 2000 you signed with Toronto-based label Northern Blues Music and released a number of albums with them. Did this lead you to touring outside Canada?
JW Jones: My first record deal was actually with CrossCut Records in Germany, and then very soon after with NorthernBlues.  The first album came out in 2000, and a few years later we started touring Europe.  I wish that I had been developing the UK fan-base back then as well as I would have a big head start, but I am so happy that it's finally happening for us over there.
Ramzine: You've gone on to support and play with a number of well established acts, not least Howlin' Wolf's guitarist Hubert Sumlin before he passed on, for the album Midnight Memphis Sun. Have you found that your heroes live up to their reputations, good or bad?
JW Jones:  I was fortunate to play with Hubert live, but the real highlight was trading riffs with him at Sun Studios in Memphis.  He was such a sweetheart, and all smiles, as usual. 
All of my heroes have been super supportive and kind to me over the years.  I went from meeting guys like Anson Funderburgh and asking him how I could join his "fan club" (long before social media), to eating dinner at his house, and singing along with Kim Wilson or Charlie Musselwhite albums and then recording together. 
I still pinch myself now and then and think about how fortunate I am to be living my dream!
Ramzine: 2014's Belmont Boulevard album was where people really began to take notice of you. It reached #9 on the USA's Billboard charts, #1 on Canadian roots radio stations for an extended period and was nominated for JUNO and Maple Blues Awards. You recorded in Nashville with Tom Hambridge who co-wrote some of the songs, but what was notable to the listening public was that the stories were revealing personal narratives. What prompted this decision and were the expectations that doing so could actually harm your career, whereas it did otherwise?
JW Jones: Before working with Tom Hambridge, I had written some true stories, but nothing deeply personal. For Belmont Boulevard, I mentioned to Tom that I wanted to write a song about my childhood, and he said he wanted to help me deliver that story and we'd make it happen together.  Once I did this and got a positive reaction, I felt liberated.  On High Temperature I dug deeper and made the follow up to 'Cocaine Boy' with the song 'Who I Am'. It is so moving to get emails from people saying they went through similar experiences, and it's a beautiful thing to have your songs appreciated and understood.
Ramzine:  Your new album High Temperature was named a Hot Shot Debut on the Billboard Top 10, are you pleased with reaction to it so far?
JW Jones: Absolutely!  It has just been nominated for a Maple Blues Award (Canada's Blues Music Awards), for Recording/Producer of the Year, and voting is on until December 1 at www.mapleblues.ca – and our own Laura Greenberg is up for Bass Player of the Year, too!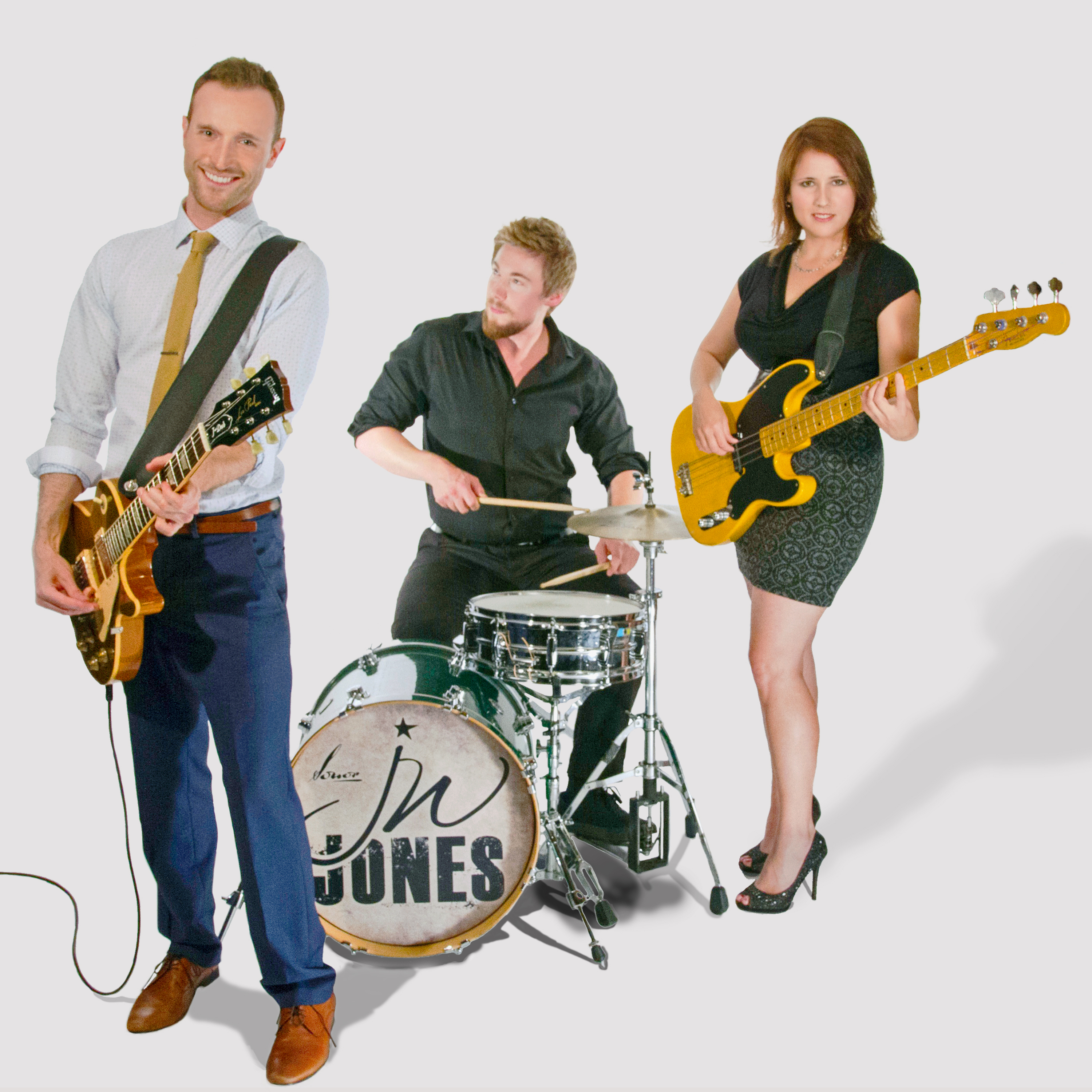 Ramzine: As with Belmont Boulevard, you recorded High Temperature in Nashville, this time with Colin Linden in the production seat. What made you choose to work with him, and what is it about the so-called "Music City" that appeals to you?
JW Jones: I have known Colin Linden for many years, and after such a great experience in Nashville with cutting Belmont, I thought it would be cool to work with a Canadian producer that already lives down there, but also, since he and Tom Hambridge wrote the song 'Love Times Ten' that opened Belmont Boulevard, I felt like this was a natural transition. 
The way they work in Nashville is incredible – There are no rehearsals, you just go in and play the tunes.  The studio musicians are insanely good, so it makes every song, especially originals, come to life! 
Ramzine: Would it be accurate to say you're edging away from the blues in its proscribed format and developing ever more in a singer/songwriter vein?
JW Jones: I think the great blues songwriters (especially Willie Dixon), were trying to write great songs.  I don't think they sat around discussing what sounded "bluesy" enough, or if the tune fit perfectly into a sub-genre of blues (Chicago, Texas, West Coast). 
When I am writing, I work with the chords and melodies that feel right to me and are appropriate to the song.  No matter what, it's going to sound bluesy, because that's really all I've ever known. 
Any edge that comes with it that pushes a song into rock-blues territory, or with the "country tinge" that some are hearing on the record, that's usually pretty subtle and unintentional, or just a result of certain instrumentation.
Ramzine: You're about to tour the UK for the second year in a row. For those who've not seen you live before what can they expect from you and your band, and those who've caught you before what new songs from High Temperature can they look forward to hearing live?
JW Jones: We put on a high-energy blues show, and have a few tricks up our sleeve to make it as entertaining visually as it is sonically.  We play several tunes from the new album; usually open with 'Wham', then 'High Temperature', then 'Price You Pay', and then whatever happens from there is based on how I'm feeling that night, but we definitely play a few others from the record. 
We need music fans in the UK to support the tour by getting their tickets in advance and spreading the word on social media as much as possible, because when we feel that energy from the audience, it only makes us play better!   Find us under @jwjonesblues on all social media, www.facebook.com/jwjonesblues etc.  Official website is www.jw-jones.com
Ramzine: Thanks for taking time out to reply to these questions and I trust the tour goes well!
JW Jones: Hey, Paul, thanks so much for the opportunity!  Great interview questions and I hope to see you out there on the tour!
For more about JW Jones and to obtain tickets for his UK concerts direct go to his website by clicking here  or check out the venues themselves below.
JW Jones photos by Reg Richardson.