This summer sees the launch of a brand new music festival Cool Britannia — that will take place at Knebworth — the stately home of rock.
Cool Britannia will feature some of the best of British rock and dance music. The Main Stage will be headlined by The Happy Mondays and Ocean Colour Scene while support artists includeWelsh rock band Feeder, indie rockers Razorlight, Embrace, The Lightning Seeds, Peter Hook & The Light, Cast, Heather Small, Dodgy, Space, Toploader and The South with more acts still to be announced.
The festival will also see the premier of Britpop Classical a full orchestra together with rock band and guest soloists including The Farm's Peter Hooton, Republica's Saffron and Heaven 17's Glenn Gregory, with others to be announced, all performing unique versions of Britpop classics.
Ministry of Sound will also be present, housed in the Big Top, featuring some of the most well known club DJs of the era, alongside a host of club classic stars. There will also be camping and glamping facilities,street food, themed bars, street entertainers, funfairs, a kid-zone, fireworks, trade stands, karaoke and more promised.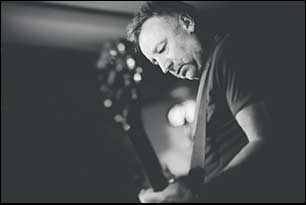 Tickets for Cool Britannia are on sale at the official festival website that can be reached by clicking here. The festival can also be followed on Facebook, Twitter and Instagram.