Ex-Genesis and Stiltskin vocalist Ray Wilson has released a new video single 'Amen To That' from his forthcoming album Makes Me Think Of Home that is due for release on October 7th.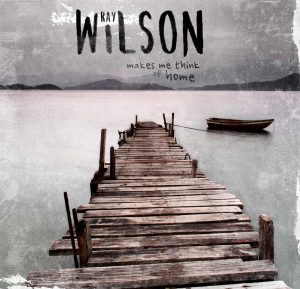 Makes Me Think Of Home will be Wilson's second album this year, following his critically acclaimed acoustic Song For A Friend and will feature new compositions played with electric guitars etc. That stated, 'Amen To That' echoes the acoustic nature of the former album's material with added instrumentation.
The pleasant upbeat sounds of 'Amen To That' partially mask the wry irony of Wilson's lyrics as he considers those things we put off doing, content to be our own worst enemy and maintain the mundane status quo of our lives rather than pursue our dreams. The video reveals this candidly, with pathos, humour and sex appeal too – although the latter will decidedly be down to personal taste when you see Wilson dressed in drag during one of the many roles he takes on for the video!  Kudos must also be expressed to Lukasz Jankowksi whose screenplay for the video has the thoughtful imagination of MTV's glory day but on a budget.
You can decide for yourself by watching the brand new video to Ray Wilson's 'Amen To That' featured below: