Virgil's epic poem 'The Aeneid' was the conspiracy theory of its day. Aeneas (a trojan) went from, a walk in Homer's The Iliad, to then being pushed into the limelight, as Virgil joined the dots of popular folklore which present his fanciful tale. Trojans were cast adrift at sea, then landed in Italy, they fought the savages they found and eventually established what would become the Roman Empire, while the gods took sides. Italian author Valerio Massimo Manfredi had an interesting take on the whole subject choosing the Greek Diomedes (Aeneas' arch-nemesis) as the hero in his own ancient world thriller 'The Talisman of Troy'. Now it's the turn of a symphonic power metal band called Heimdall.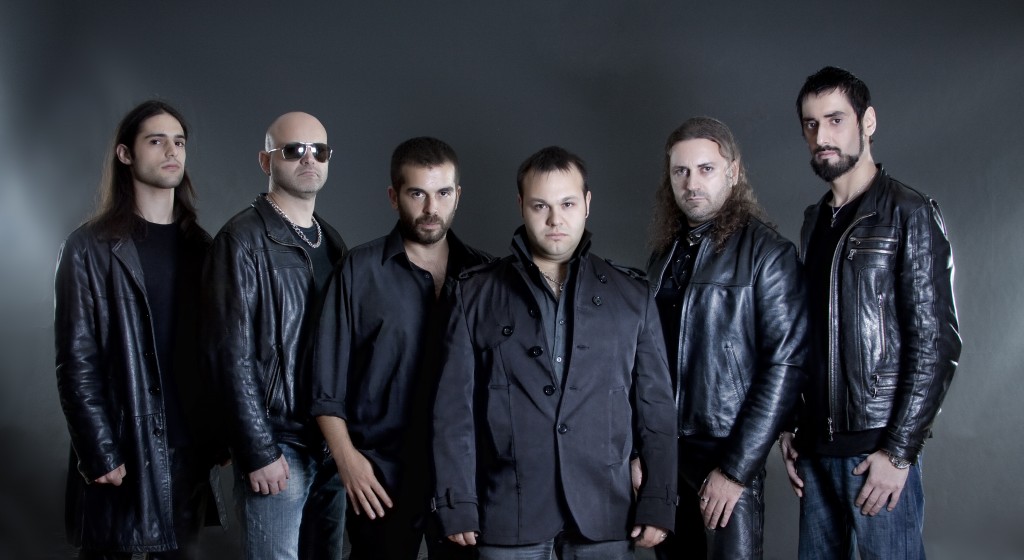 Hailing from Salerno, Campania in South West Italy, a region rich in Etruscan ancestry and trade with Greek colonies it's not hard to see how the poem would have meaning to the band. That they chose the name of a Viking god less so, even when you consider that the Normans once ruled there. But that's what they did; having formed in the 90s they put out a number of saga-filled CDS, and now having returned from a sabbatical and a new singer have a story closer to home to sing about.
It's a tale of pious daring-do as characters larger than life fight against all odds and sometimes the gods. It's all make-believe but is it altogether too conceited? Well, with even the most cavalier listening of Heimdall's 'Aenid' your ears will confirm it to be a suitable soundtrack for an epic fantasy wherein the characters conform to Joseph Campbell's The Hero with a Thousand Faces:
"A hero ventures forth from the world of common day into a region of supernatural wonder: fabulous forces are there encountered and a decisive victory is won: the hero comes back from this mysterious adventure with the power to bestow boons on his fellow man."
There's no denying that 'Aeneid' is drenched in the tropes of classical music, keyboards filling in where an army of violinists would seek to evoke the same emotive drama, guitars delivering dextrous scales and at times choir ensemble vocals. 'Aeneid' simply rocks, it might do it a little too politely at times, but it does it melodically rather than losing itself in mindless virtuosity.
The opening Prologue does what it says on the tin then we're straight in with Forced By Fate propelled forward by double-time drumming, anguished vocals and heavy metal screaming coming your way courtesy of new man Gandolfo Ferro and some frantic fretwork done with panache by guitarists Umberto Parisi and Fabio Calluori (the latter having produced the record).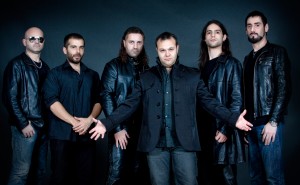 Save You is a more straight ahead rocker, with some inspired keyboard touches. Waiting for the Dawn plays the whole symphonic metal game and loses a little in translation coming across too busy, things are slowed down for Ballad of the Queen which is less vital musically but carries the story along, the brief Funeral Song (Instrumental) has a strangely Celtic feel, and then Underworld erupts like Vesuvius, with the guitarists getting a little carried away on the solos but the multi-layered harmonies and emotional outpouring on the main lyric line being a truly superb delivery vocal from Ferro.
Battle-scarred chords power Gates of War, with a chorus line that will no doubt have fans singing passionately along to it if performed live, and then the song lets rip with a charismatic guitar solo that comes in at just the right moment rather than for grandstanding effect.
Hero has male choir sections, speed metal guitar passages and again a distinctly Celtic flavour at times, Night on the World shifts from a hair metal guitar strut to symphonic rock, All of Us shakes its head like a dirty rocker, then things calm down for the piano led Away and the whole epic is put to bed in the crazy over the top power metal of The Last Act.
I'll be honest with you, I played Aenid a couple of times and thought it was pleasant, but except for a few tracks not compelling. With intermittent playbacks the record has grown on me immensely and there are indeed some great tunes to be heard on Heimdall's latest opus.
New Album AENEID out 26th Febuary 2013 on Scarlet Records.
7/10