Third Eye Blind are back, touring around Europe giving the UK just two dates – London and then Manchester. Just like Stephen Jenkins (Lead Vocalist) promised back in 2015 on their last tour. Stephen also mentioned at that time that Manchester is his favourite place to visit and play which is always a good thing to hear!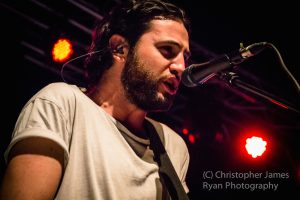 They brought with them Alvarez Kings, an upcoming UK band who play an alternative pop-rock mix. They kick off the show with good vibes as the venue is almost at max capacity, which is a good sign for any band pre-headliner. They played a few tracks from their new album such as 'Picking Up The Pieces', 'Cold Conscience' and 'Somewhere Between'. The diversity of the tracks goes from upbeat pop to right in the feels moments. Honestly, these guys have full potential and I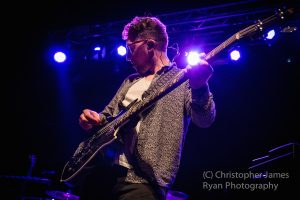 can see them coming into the top charts. No wonder they have been signed by Warner Brothers. The combination of soothing vocals from Simon Thompson along with electronic beats from the drums and a synth is just great! This is music that can certainly set a tone in a room, the people in the crowd are in a great mood. If you're a fan of the 1975 and Mallory Knox then you'll love Alvarez Kings.
Feeling like any other teenage girl fangirling over their favourite boy band I'm very excited to see Third Eye Blind arrive on the stage. They open up the set with an atmospheric slow intro building up the hype. Kicking off the set with 'Company of Strangers' from their latest album We Are Drugs, out in 2016.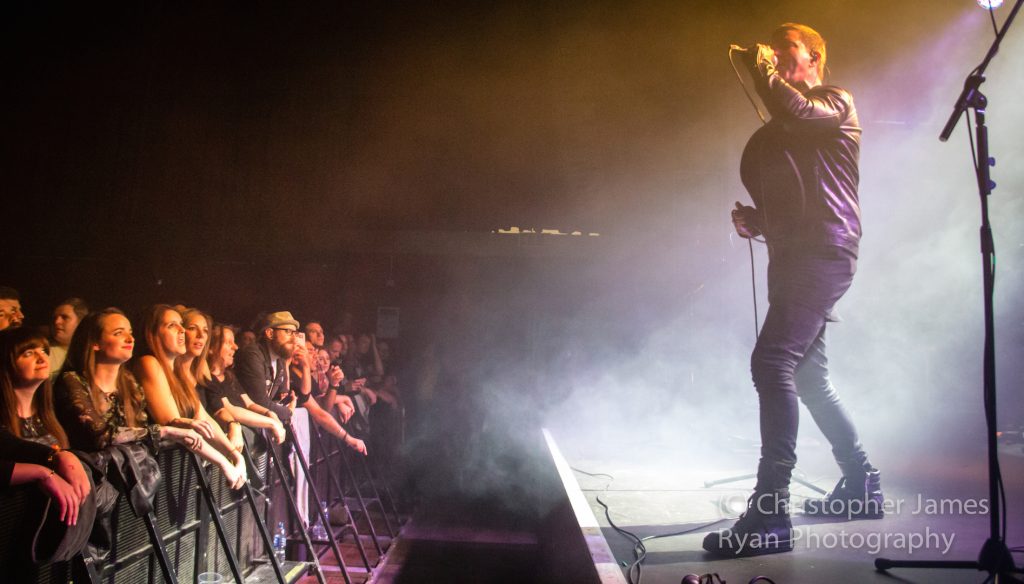 Stephan talks about being in Manchester two years ago and asks how many of us were there (which was a few). "Didn't we have a pretty good fucking time!?" he says thanking the crowd for coming along again. Stephan then talks about trying the best to come back and laughing while saying; "they don't know why it was hard… we don't have any control over here. We make it up as we're doing it, no backing tracks". He then confidently states as the crowd applaud "This is a motherfucking rock band".
Now 2017 is a special year for Third Eye Blind as it's the 20th year since their debut album came out and Stephen does say that they can't keep playing this stuff forever but for tonight there are a lot of classics mixed in with the new stuff from Dopamine (2015 album).
Looking at the setlist the show has been pretty much fan made, which no one is complaining about. During the set favourite tracks such as 'Rightful Passage', 'Graduate' and 'Crystal Baller' are played. On top of that, the acoustic guitar is whipped out for 'Motorcycle Drive By' and 'Never Let You Go'; it was perfect, the crowd and Stephen singing along to these two songs was truly magical.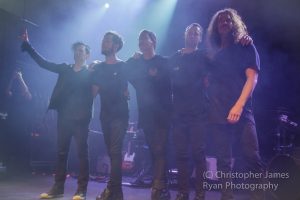 As the show draws nearer to the end there were a few suggestions from the crowd and the winning track was 'Jumper'. Stephan singing along with the acoustic guitar again, its a soothing performance despite the song context.
The crowd demanded another song! After a few minutes, Third Eye Blind delivered a necessary encore, finishing with 'How's It Going To Be'. They played a two-hour set which was great but unfortunately, it has to end. However, Third Eye Blind has made it another unforgettable night.
They are said to be back to the UK soon and have stated they will be writing a new album.
So until next time Chris is signing off.