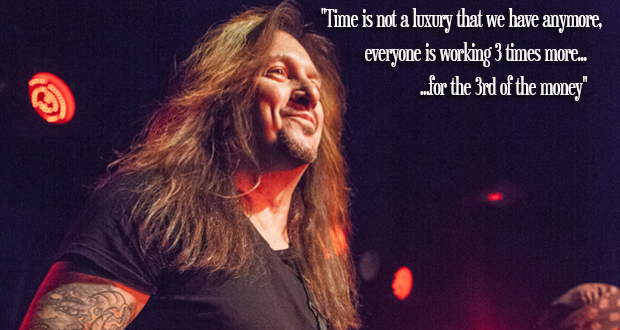 Skid Row released '18 and Life' all the way back in 1989. As a pretty small kid I bought, and still have, the vinyl, (yeah I said vinyl) copy that came sellotaped to a rock magazine around that time. So when this iteration of Skid Row were in town there was no way I wasn't interviewing them.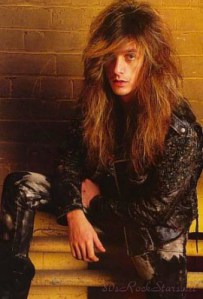 We caught up with Skid Row's Dave 'The Snake' Sabo who told us the band didn't realize how long it had been (7 years!) before they released 'The United World Rebellion Trilogy Chapter One', saying "when we realized how long it had been it was kinda embarrassing, but we have been constantly touring… I guess we just lost track of time somehow". After many years gone by Snake said "We had to figure out the world in this day and age, as far as how to release music".
"Time is not a luxury that we have anymore, everyone is working 3 times more for the 3rd of the money" says Snake of the music industry.
Snake talks us through Skid Rows touring and release cycles, and how they have adapted to change of this 'day and age'. They wanted to do something that worked for them, and but keeps up with today's trends.
Snake also speaks of the things that have changed over the years in terms of promotion, and social media and how that has changed the music industry.  Snake says "there are no gate keepers anymore", there used to be a more "heavy premium place on quality and substance" within music.
Watch full interview with Skid Row's Dave 'The Snake' Sabo here: