The Robin 2 is heaving, packed to the rafters and Broken Witt Rebels looked dwarfed by the whole affair. This despite the fact they've grown up a lot in the last year. Still young, but a little worldlier; less running around manically, more concentrating on the music. Fortunately, tonight's crowd seem familiar with that part of the equation, and where not pretty content to listen before passing judgement. Music fans, eh. They still exist out here in The Black Country.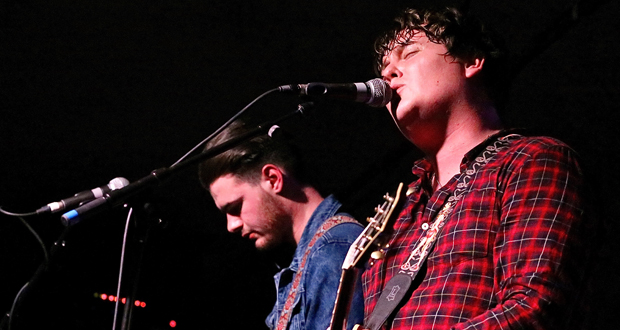 They open with a deep tumbling rendition of 'Low', singer Danny Core's voice raw from touring but still bellowing out some atmospheric notes. Those familiar will also be clapping along to 'Georgia Pine' later, with that EP given a good airing but more besides. At times this takes on the approach of an Otis Redding soul revue, as with 'Turn Me On' (albeit not a cover) at others when James Tranter's right hand strums into a solo it's distinctly rock and roll.  Core himself will pick up guitar for some of the songs, notably on a new number that sounds like Sabbath moshing on a Purple riff in between its more blues-orientated verses.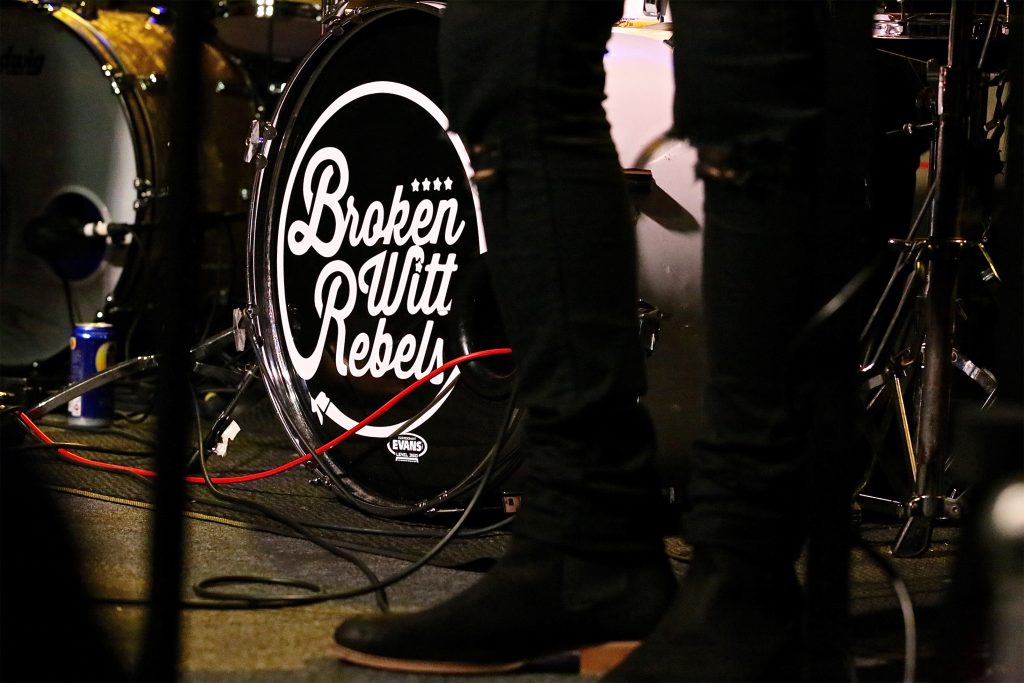 A highlight is 'Guns', a tale of Birmingham's past and its fast changing city streets today. The music captures that, steeped in modern pop rock and blues, ska-funked chords building towards cathartic release in this anthem. They close the set with the good time rock boogie swagger of 'Shake Me Down' leaving those at the front wanting more and knowing they're neither going to get to the loo or the bar through the weight of this crowd.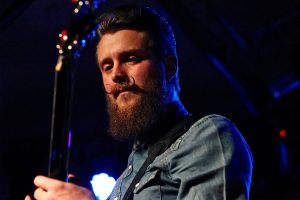 As the familiar refrain of Free's 'Alright Now' blasts out over the PA, those chatting with pints in hand turn their head, knowing what's coming. An air of triumph fills the room even before they've started as with wide beaming smiles King King enter their arena for the last date on their current UK tour. "Hey, hey… Are you ready?" calls out lead vocalist and guitarist Alan Nimmo, echoing the old concert war cry of the late Phil Lynott,  brought up only a few miles away from here, and they're off and running, chugging down on 'Losin' Control' with Bob Fridzema delivering the first of several extensive organ solos. They walk out 'Wait On Time' with guitar and organ solos then take things up to the next level with 'Waking Up', Wayne Proctor and Lindsay Coulson on drums and bass respectively to the fore with men-of-a-certain-age blatantly dancing where there's space. Nimmo effortlessly proves he's one of today's best vocalists on this or any other music scene, the choruses emphatically uplifting, with able supporting vocals from Fridzema and Proctor throughout the evening. Fridzema's piano acts a beautiful introduction to 'Rush Hour', Nimmo gilding sensitive guitar notes between, then taking a harder attack to the kind of sustained notes the late Paul Kossoff would produce during a solo. The audience sing along loudly throughout. "That was absolutely gorgeous!" declares Nimmo to his choir on conclusion.
The band serenade us with 'Long History Of Love' a couple to the left of me dancing cheek to cheek during this heart-stirring Motown flavoured soul number, organ sensual throughout, guitar reaching out in extended heartache, and then – possibly overlooked by some – Coulson's bass notes solid and unpretentious bring the tune home preparing the main melody line for Fridzema to embellish. 'More Than I Can Take' has Nimmo hammering on this meaty hard rock riff, and a faster-paced version of 'You Stopped The Rain' follows, dedicated as ever to his brother Steve surviving cancer; empowering in its narrative, powerfully sung with emotion, where there's no room to dance the backs of head are viewing bopping from side to side.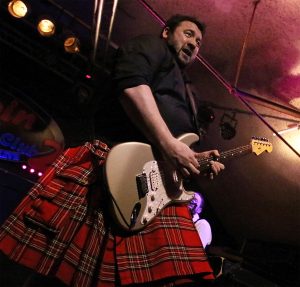 Up on stage there's not that much room to move, Proctor and Fridzema stuck behind their respective instruments, it's generally down to Nimmo to strut merrily either side giving the front row a good look to see if his tackle's showing underneath his ever-present kilt, but with the aptly named 'Take A Look' – the first number that really diverges from their recent King King Live's set list – Coulson increasingly gets into the groove, from head bopping, to moving stage front as he and Nimmo play shoulder to shoulder, knocking out a solo somewhere between the tune changing into the funky 'All Your Life', sweat dripping off Nimmo's face he gets the crowd to call out "Bobby" before the keyboard player delivers another extended solo. Swopping from Stratocaster to Gibson for the last time during this final set, Nimmo weaves in colour with gentle notes as Fridzema reminds us exactly what Rabbit Bundrick brought to Free's template, albeit the overall bad sound is beefier with Bad Company dynamics. Until that is the moment they bring the tempo down with expressively considered statements issued from Nimmo's guitar, briefly mimicking his own playing in silence, then a torrent of electricity unleashed before finally the band conclude proceedings with its big fat riff.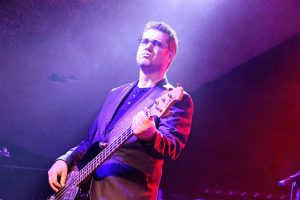 The crowd briefly stretch their limbs before Proctor's back on stage soloing on drums and preparing the beat as the rest of the band join him for one single encore. As half-expected, King King will not be alone on stage however, as he invites Broken Witt Rebels to join them for the atmospheric rock and blues shuffle of 'Let Love In', the crowd singing along louder than those on stage and its enthusiastic roar continuing once the band exit stage right and the house lights go up. Amidst this packed house who now have to face the pouring rain outside, I very much doubt you'll find a single one who'd rather have spent Saturday night indoors.