The final to Reading's Metal 2 The Masses comes to an end and what a ride it has been for all involved. Metal 2 The Masses is a nationwide competition across the UK, that see's many local bands come together in a competition where the winners play Bloodstock Festival.
Reading promoter Ivor Edwards who orgaised Readings M2TM told us; "This year has been the best year yet! The amount of bands supporting each other throughout the whole competition is unprecedented. With bands supporting each other, more fans have been supporting bands too. Overall this results in what Bloodstock and Metal 2 The Masses is all about, building a community, getting people together and sharing experiences we are likely never to forget."
The final night saw seven bands battle it out in one of the closest battle of the bands we have seen. All bands played with passion and love for music. It was an extremely tough choice for all judges involved.
Oxford based metal band Violence is Golden once again take to the stage with a gimmick, this time a toy snake. Fan's of Lamb of God will like their self-proclaimed "Lamb of God song" which is actually called 'Apostate'.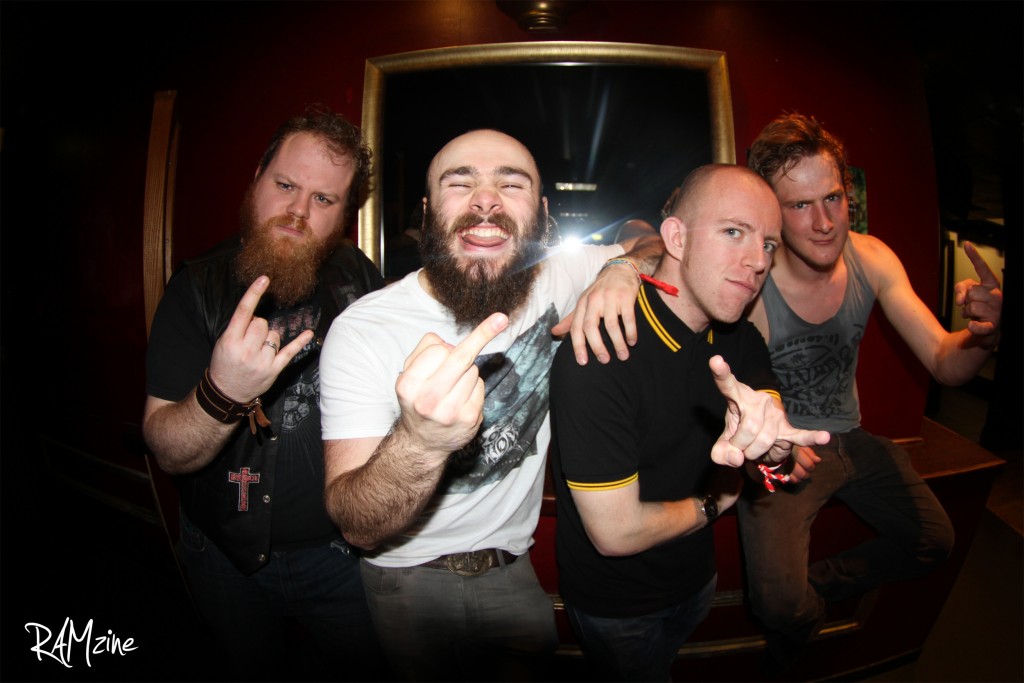 Metalheads, Remnant from High Wycombe play with skill as hair flows across the stage. They seem to have a good following, I would be surprised if we didn't see this band further up in the results next year.
Edge of Ruin are a thrash metal band from Maidenhead. They played scything riffs alongside aggressive vocals. They are loud, fast and assertive. Another that would have been great for Bloodstock.
Sincerly, Yours play metalcore, from Reading. We have been impressed with them from the start of the competition. They are soon to release new EP Broken Utopia which we have reviewed in our latest issue. Like we said in the review 'these guys are going places!'.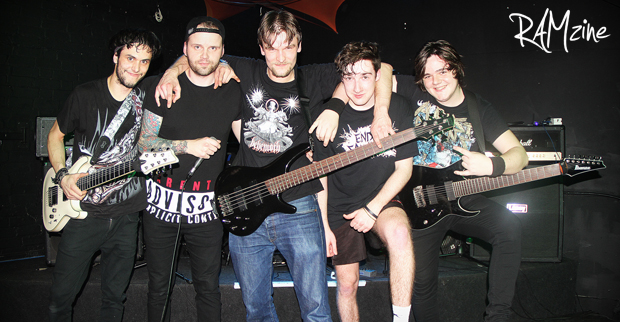 Reading/Brighton based black metal band Aklash play with droning guitars that seem to thrive on inherent unease. Aklash are a band whose mere riffs can trigger an emotion, perhaps anger, or desperation or whatever you translate the song to be. With this force in place it's no wonder that the band were chosen as one of the runners up for the night, and they shall be playing Bloodstock's Jagermeister Stage next month.
Gutlocker are a metal band from Woking. Their sound is just gnarly, there is no better word. Gnar-metal, perhaps. They also won a  runner-up spot which means they will play Bloodstock. Skippi (vocals) told us; "The competition was hard work, but it was really worth it", Pete (guitar) continues; "It was the most fun I've ever had whilst being blinded by sweat". As with many of the bands here, they have never had to opportunity to play a festival such as Bloodstock before, Skippi said "It still hasn't sunk in. I doubt it will until we get there".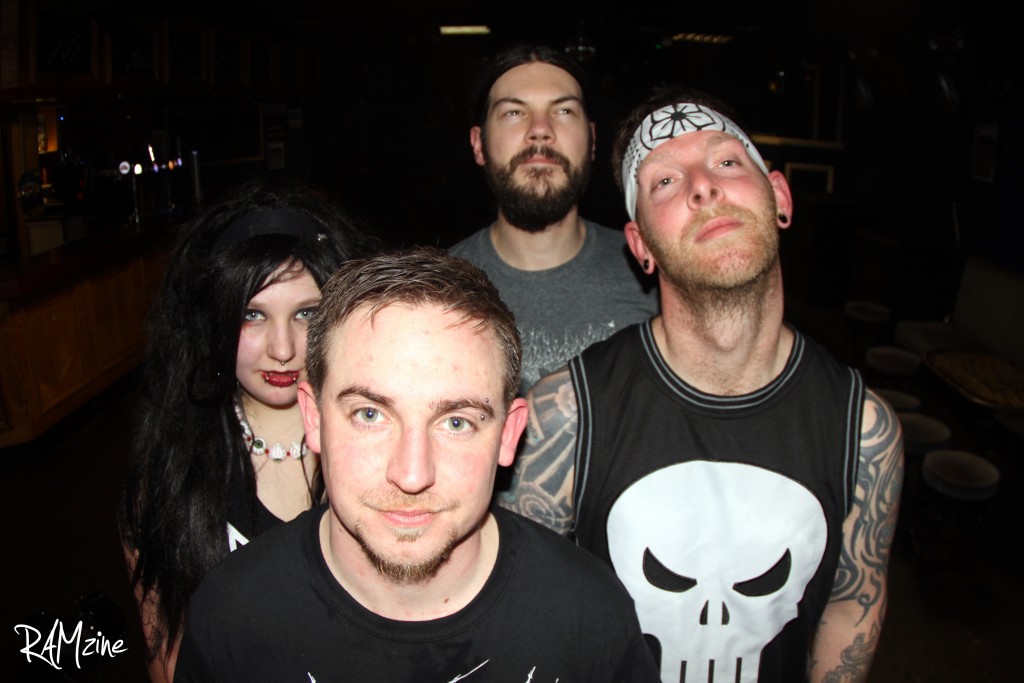 The winners of the night were Berkshire band End of Salvation, this was no surprise to many as they ooze a stage dominance – that is absolutely meant for a bigger stage. The band told us, "The whole M2TM journey has been an amazing experience, and incredibly hard fought. We've met all of the bands along the way, and the unity shown with support and new friendships is awesome"

Talking of the moment they found out that they won, the band tell us, "When our name was announced, the room completely erupted and that is a moment we would want to live over and over. But now, our dream of playing Bloodstock has finally come true! Let the End of Salvation Army continue to grow…"
The truth is that there was not one band that we did not deem as good or talented. Many played with a different style, but they all entertained. Lot's of alcohol was guzzled, friendships were forged, and it's clear to see that Reading has a community of respectful metalheads. We can't wait to see what next years competition brings!
Find out more about Metal To The Masses here: http://www.bloodstock.uk.com/events/boa-2016/venues/intro

Save
Save
Save
Save
Save
Save
Save