As the safest option during this pandemic is to stay inside, you're going to need something to watch. A good documentary is a great way to take your mind off all the bad stuff happening right now, plus since all concerts are canceled – here is a list of full festivals, gigs, and documentaries you can stream for free on YouTube. There are plenty of documentaries on Netflix too, but that's coming another time. So, in no particular order, here are a selection of concerts, festivals, documentaries and programmes for fans of rock and metal.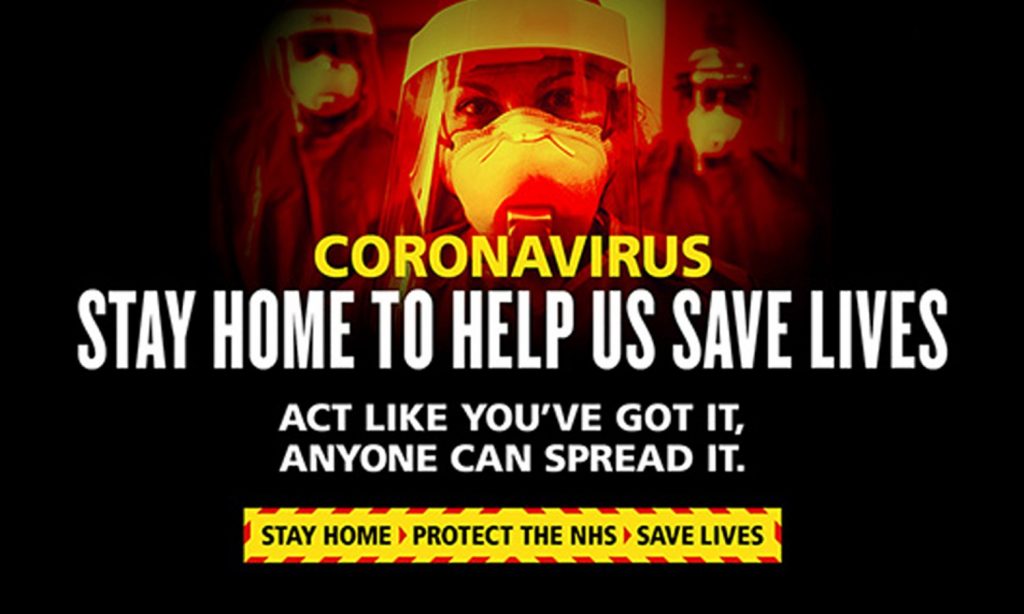 Monsters Of Rock 1990-'96
An absolute legend who goes under the name of 'Old School VHS' has uploaded MTV Europe Headbanger's Ball coverage of Monsters Of Rock from 1990 to the final festival under the name in 1996. For those who aren't aware, Monsters Of Rock was a precursor to Download Festival. If you explore this channel more you will find they have also uploaded coverage of the Brazillian counterpart of MOR, and many more metal documentaries and show footage from around the world. Below is a link to the 1996 Monsters Of Rock. As Download may not go ahead this year, this could be a great festival time machine.
Full Bloodstock sets
With Bloodstock Open Air being a very modern, 21st-century metal festival – Organisers know to capture the action to be viewed online for a later date. On Bloodstock's YouTube channel (Bloodstockfestivals) we can see full, pro-shot, HD sets from the likes of Cradle Of Filth, Behemoth, Mr. Big, Cannibal Corpse, Parkway Drive, Wednesday 13, and of course Evil Scarecrow – among many others. The channel also includes interviews and other snippets. Hopefully, we are ok by then, so this could even wet your whistle for the real thing in August. Below is the full set of Wednesday 13 in 2018.
The History Of Iron Maiden
Not many know that some bands regularly upload long-form content to their official channels. Online streaming is more valuable than TV coverage now so it's certainly worth their time. Not that an iconic band like Iron Maiden needs the publicity. Anyway, a three-part documentary entitled 'The History Of Iron Maiden' is available on their channel for the taking. Below is part one. As mentioned earlier, there's a chance their Download set may not happen this year – so this could fill the void.
British Black Metal: The Extreme Underground
This is an independent, fan-made documentary made for a format like YouTube. Exploring the British extreme metal scene and how it ties in with British tradition. If you are an annual ticket holder of Damnation or Bloodstock, you will really get into this. Link below.
Trash Theory (channel)
Okay, I suppose this is cheating a bit but this channel is full of short-form mini-documentaries not just about rock and metal, but all kinds of genres throughout the decades. Check out their latest upload on the story of how The Prodigy got metalheads in to dance music. A perfect tribute to Keith Flint.
Hypnotizing Power: The Story Of Master Of Puppets
Many argue which is Metallica's crowing moment. A lot will agree on the social importance of their album 'Master Of Puppets'. Filmmaker Stuart Kirwan has put together the story of this landmark album, and it's available to view in HD on YouTube.
Dirty Girls
In 1996, independent filmmaker Michael Lucid documented the lifestyle of a group of young girls at high school known as 'dirty girls'. Not really to do with a particular band but this tied in with the 90s post-grunge and alternative rock scene.
The Other F Word
This is again an independent documentary, this time exploring the 2011 punk rock scene and its origins.
Slipknot at Resurrection Fest 2019
There had to be a Slipknot show on here somewhere. Why not go for the most recent festival appearance? Of course, the 'Knot documentary is still available on BBC i Player at the time of writing -which is great but this will capture the energy of their most recent tour.
Limp Bizkit live at Woodstock '99
This is the infamous Woodstock revival that is seen as a failure in the security and safety of its fans. Some blame the music, booking controversial bands like Limp Bizkit, RHCP, Megadeth, Kid Rock and many more. Fred Durst and co, in particular, had the fingers pointed to them particularly for encouraging violence during tracks like 'Break Stuff'. Are they to blame? Check out the performance for yourself and you be the judge.
The Story Of Nirvana
A rip of a TV documentary from the '90s, this features interviews with all members of the band as well as other musicians such as Gavin Rossdale (Bush), Kim Deal (Pixies/Breeders), Eddie Vedder (Pearl Jam) and many others. Not a very long presentation but some nice nostalgia for Nirvana fans.
VH1 KISS: Beyond The Make-Up
A rip of an old VH1 documentary about would-be 2020 Download festival headliners, KISS. In true VH1 style, there are interviews with everyone involved in the band and explores their career up to that point.
Slipknot: Welcome To Our Neighbourhood
Back to Iowa's loudest sons, Slipknot. This is a short documentary released in 1999 to promote the band's debut album. It's good to look back at the band's early promotional material compared to their arena-filling superstardom today.
Get Thrashed!: The Story Of Thrash Metal
This doesn't have much a description but looks like a TV rip of a Japanese (subtitled) documentary about the thrash metal subgenre. Some rare interviews here, all I can say is watch and find out.
Metallica – Live In Berlin 2019
This is a capture of the live webcast of Metallica playing the German capital last year, as part of their huge WorldWired tour. The audio and visual quality of this is spot on, so best viewed on the biggest 4K screen you have available.
Queen – Live in Japan 1985
Possibly the greatest rock band of all time, and the greatest live band of all time have had a plethora of awesome gigs captured on camera. Most of them are available on YouTube but our recommendation is this show in Japan from 'The Works' tour.
This list could literally keep going and going, so look out for volume 2 and our Netflix list. Any you would recommend? Let us know in comments or via social media. Also, check out the below channels for small scale videos on rock and metal:
RAMzine TV – Why aren't you subscribed yet? It's pretty obvious why you should! All the best interviews from past festivals and tours. More great content to come.
Punk Rock MBA – a guide to subgenres and subcultures of rock.
Crash Thompson – Formerly 'The Rock Critic', Crash reviews the latest releases and chronicles his favourite bands such as Green Day and Weezer.
Rocked – Similar to Crash Thompson except Luke also includes interviews and his popular series 'Regretting The Past' plus some list videos.
House Of Masks – Not necessarily music-based content, except it is. AJ Good collects replica masks, in particularly Slipknot masks. This channel also includes interviews with the likes of Corey Taylor
TPD TV – This is a festival/nightlife vlog channel that has picked up a cult following over the past decade. Watching these lads is like you are at the festival with them.