With barely time to recharge camera batteries since the last gig at the O2 Islington, we found ourselves back in the venue for yet another impressive line-up of a completely different style to our last technical death metal adventure. Much like the last, it was set to be a packed out, entertaining show of the highest calibre and the pressure would be on the bands to outdo the last on stage.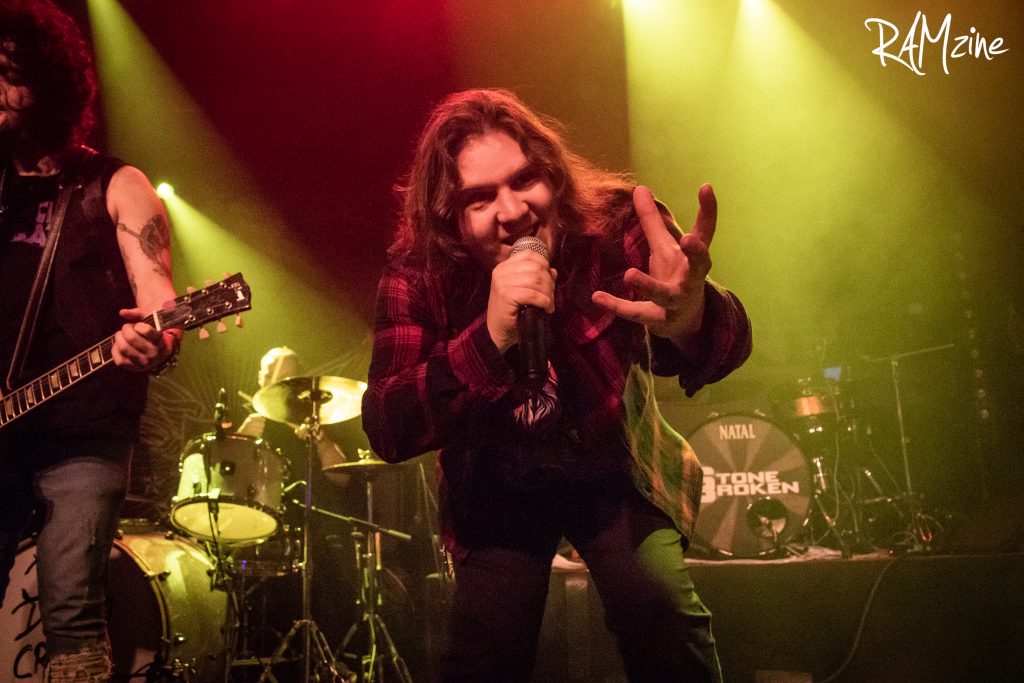 Flying high from the off, the show opened up with local Londoners Dead Man's Whiskey, the name alone is enough to sum up what to expect. Pure rock and roll with groove and swagger, their time is short, but they are in no way complaining with the turn out they find when taking to the stage. Smiles and laughs through the set, they are true entertainers and certainly know how to write a tune! They make those brief moments between the set of five songs to celebrate the release of their current album, a remastering of the 2017 release Under the Gun, along with the remastered tracks comes two new ones, 'Racing Bullet' being one to close the show, the story behind their stand out track 'Make You Proud' is what grips us all though. Vocalist Nico Rogers tells us of his mothers battle with cancer, how she took an experimental treatment and how now she has come through the other side which draws a fantastic cheer. Looking at how she has gone through that, the lyrical content of the epic track really touches the heart, and it isn't just that, the entire band really embraces the melodic side and writes a genuine hit that deserves to be heard by everyone. To say they raised the bar for every band to follow would be an understatement, they (like the rest to follow) were completely headline worthy!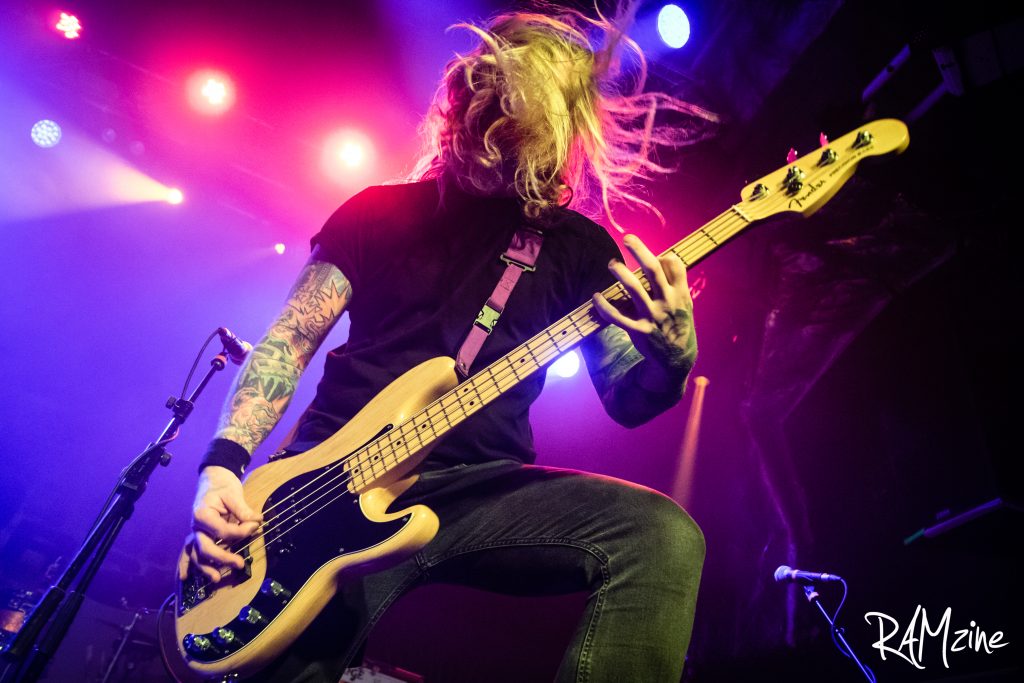 The tough battle of following on from that amazing performance falls strongly on the shoulders of Those Damn Crows, they haven't a thing to fear as despite being a mere four years old band, they are as seasoned as they come. Taking the spot of special guests to Stone Broken for the tour, they are running like the finest of well oiled machines, their high spirited rock hits hard and heavy and the energy never seems to drop away between the band and crowd interaction, they rock a solid eight song set and even throw in a small rendition of 'Pinball Wizard' right in the middle of 'Somewhere Someday'. Hammering through their set, they celebrate their track getting regular play on Planet Rock Radio, until vocalist Shane Greenhall discovers that isn't the track getting played on Planet Rock, but soon laughs it off and says it should be with a great laugh from the crowd. The entire album Murder and Motive almost gets played, with the exception of just a couple of tracks, and as much as they and the fans would love them to play more, gigs only run as well as the crew and venue, and times are there to be stuck to.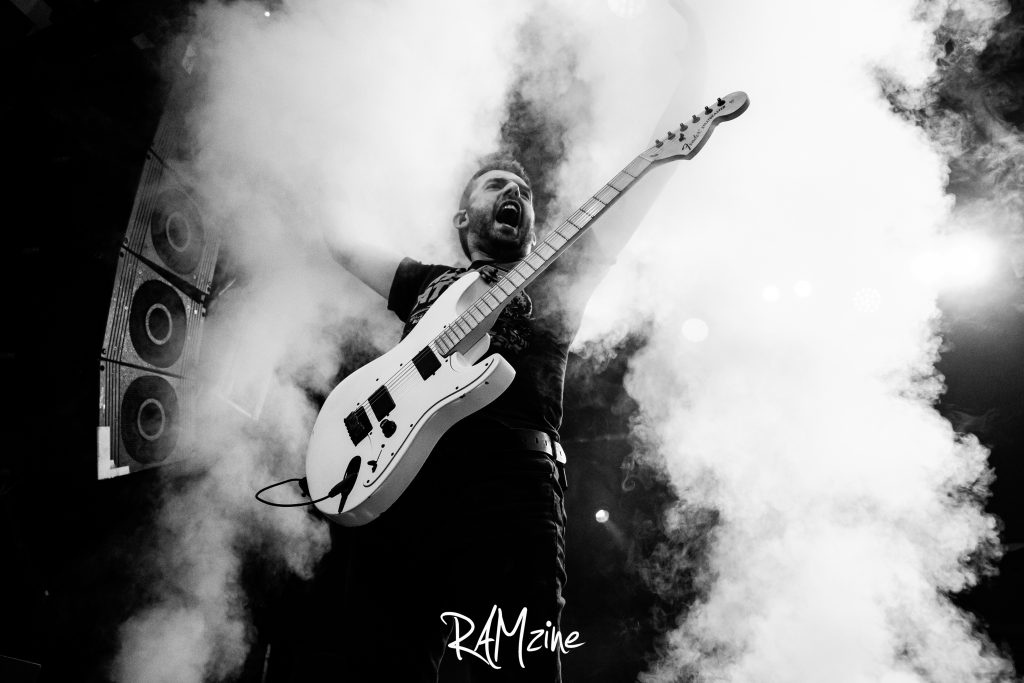 Stone Broken are soon set to continue the party, and with the stage cleared, the backlights and band are soon in full flow with smoke machines blasting away at the front. Fresh from their run in the USA with Rockers Fozzy, they are celebrating their return home tour naming it just that, Home. No matter where they go they say there is no place like it and they will always remember from their early days, which is humble indeed. They kick off strong with 'Stay All Night', the closing track of their debut album, before touching on their current release with 'Doesn't Matter' and 'Heartbeat Away'. It's always great to hear the crowd singing their hearts out, and they are in full spirit.
It's around halfway through the set when they touch on 'Home' and what it means to them. They follow on with a few more before the forever smiling Robyn Haycock has a moment to show off with a drum solo. The set closes out with 'Let Me See it All', 'Just A Memory' and 'Worth Fighting For', but after all the high energy they aren't quite done yet as they return for a two song encore playing 'Wait For You' and 'Not Your Enemy'.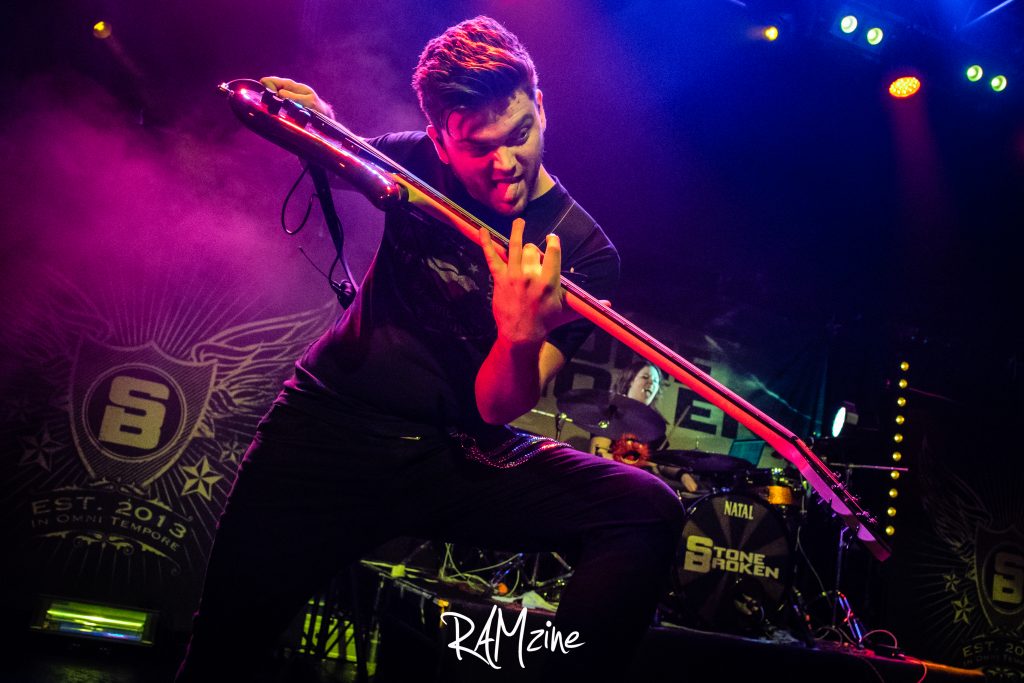 It feels like a ridiculously early finish, and you wouldn't be wrong, but with possibly one of the biggest ranges of age any bands are likely to see, it isn't all bad. The diversity of the age groups is massive, and the fun had by them all doesn't seem to care what age anyone is. With all three bands pulling out sets and performances that are headline worthy, rock is going nowhere but bigger places, the future is bright, and the future belongs to these, we cannot wait to see them all hitting stages sometime soon, and we fully hope everyone takes the time to get along to a show near them too. One absolutely fantastic night out, guaranteed.