You wanted the best, you got the best. As the announcer proclaims over the PA before every KISS concert, I figured I'd paraphrase him at the start of this week's RAMzine Classic. The subject this week being KISS' seminal 1976 release 'Destroyer'.
This album included the band's classic lineup, Paul Stanley (The Starchild) on guitar/vocals, Gene Simmons (The Demon) on bass/vocals, Peter Criss (The Cat) on drums/vocals and Ace Frehley (The Spaceman) on lead guitar. These four musicians blazed a trail for mainstream rock, and their stage shows were, and still are, something to be completely marvelled at. I've never seen so much fire at a show yet!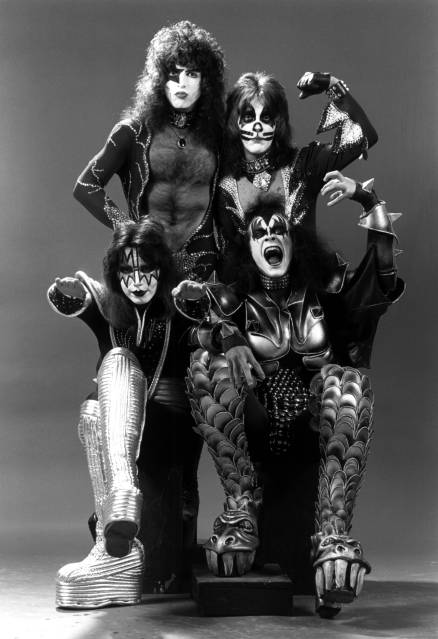 First up on this album is the iconic "Detroit Rock City". Kicking off with a classic swinging Simmons bass line, the song is just a fantastic rock tune, dealing with the subject of getting to your favourite band's gig on time, something we can all identify with. Stanley's vocals soar high above the chords and bass line, while Criss' drums keeps everything so solid. A fantastic opener, with an iconic chorus and mid-section.
Next up is "King of the Night Time World", a track which follows perfectly by continuing the theme of big chords and simple vocal melodies. What was really effective about this song was the simple lead line after the chorus, which turned into a catchy guitar harmony. Even though most of the virtuosity in KISS was left for their stage show itself, with the pyro and fireworks, Stanley and Frehley liked to show they could seriously play too, and this is a prime example.
Following this is "God of Thunder", the first track to feature Gene Simmons on lead vocals, and as a result this track is much heavier. It starts off with a simple tom beat keeping the groove under a heavy guitar and bass combo. The song develops into a deep vocal style filled song, with an anthemic chorus. The simple vocal melody is there, however this more the metal side of KISS; Simmons' songs more often than not dealt with more intimidating topics, this being a prime example.
Up next is "Great Expectations", which is a much softer song, with Simmons on lead vocals again. It is piano led, which develops into a more rocky number, which sounds so epic it's unreal. The use of a string section adds to the majesty, and then the tone is brought back down in the verses. This use of dynamics is fantastic, and shows KISS' ear for what makes a song catchy and good.
Next is "Flaming Youth", which is back to Stanley on vocals. His vocal style is naturally higher, so the songs are more up-tempo and happier. The guitar solo in this song is utterly brilliant, and shows how underrated Frehley is as a player. He should be revered more than he is, simply enough. The vocal harmonies, a signature of KISS' sound are in evidence on this song, and they're performed to perfection. A real surprise track.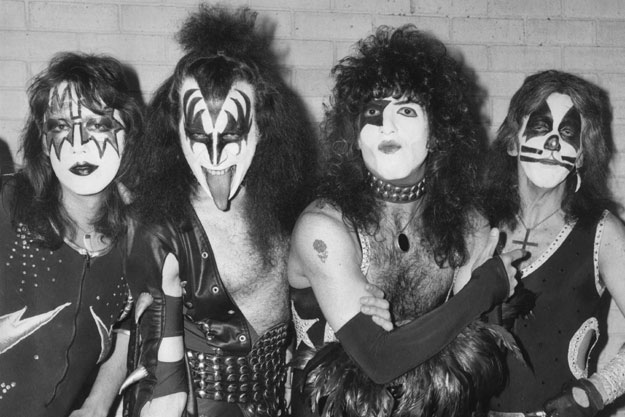 Following on from this is "Sweet Pain", an old school rock and roll track. This song has a real swing to it, and calls the influences of The Rolling Stones on the band. Simmons and Stanley's voices mix perfectly and create fantastic commercial sounding harmonies once again. The guitar riff in the verse here is a little bit more complicated, offering different picking rhythms and harmonic qualities, with a fantastic guitar fill at the end.
Up next is "Beth", which is probably the reason why the album sold as many copies as it did. The public couldn't grasp the absolute genius of KISS' commercial rock songs, so they recorded this now legendary ballad to get the commercial market noticing. It really broke them through the glass ceiling and this Peter Criss penned and sang heartfeld ballad is the blueprint from which all rock ballads that came after based themselves on. It's big sweeping chorus after a simple melodic verse is just genius, and no wonder it became the set precedent for ballads after. Criss' vocal performance is simply fantastic, and is the biggest shock on the album.
Closing the album is "Do You Love Me", which has the best drum groove on the entire album. This groove powers the song through all the way, when the big chords kick in again, with Stanley and Simmons' dual vocals in the chorus. The verses are so delightfully simple and short, allowing the audience to process the song perfectly. This is a fantastic closing track.
In closing, this is the perfect commercial rock album. If someone asked me how to create an album suitable for radio, I'd hand them this. KISS have an unrivalled grasp of the commercial music industry and my god, they exploit it so well. Hats off gentlemen, this is simply one of the catchiest albums of all time.
FOR FANS OF: Bon Jovi, Little Angels, Whitesnake