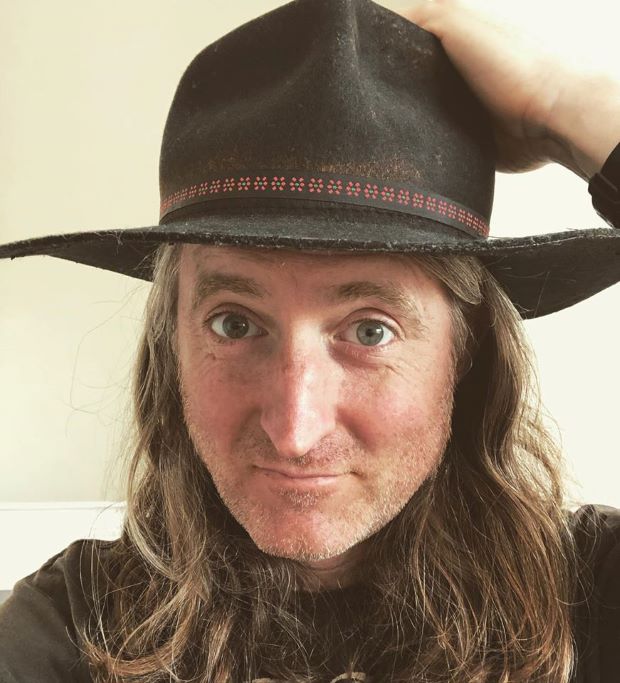 Cormac Neeson, lead singer with The Answer, will embark on a 14 date UK & Ireland solo tour this November.
The vocalist will perform songs from his poignant and critically well-received, UK Country Rock chart hit album
White Feather with a stripped-down trio, for what should be up-close and personal renditions if social distancing restrictions have come to an end by then.
"I'm thrilled to be able to take my White Feather songs out on the road and to be able to finally perform them in a true singer-songwriter setting, "said Neeson."It's going to feel very special to get back out again especially after all the lockdown uncertainty of the present world! It promises to be a joyous and uplifting tour and we are so looking forward to it.
"My label Social Family are working incredibly hard behind the scenes and we are confident that the reissue of White Feather will be available before the tour starts!"
While the White Feather reissue has been delayed until November, due to the coronavirus pandemic, Social Family Records has released a new video for 'Do Something Today' that you can watch right here at RAMzine.
The video was directed by William De Ritter in a style harkening back to an older early 90s style.
"I've always wanted to shoot a video on Super 8 and this seemed like the perfect song to live out that dream," Neeson noted. "We shot the whole thing in and around an old school arcade in my hometown which hasn't lost the classic feel it had when it was me hanging about that place wondering what the future had in store. They were great days even if I didn't fully realise it at the time. The video is set in the 90s and I think William (the director) captured that retro throwback vibe perfectly
White Feather reissued can be pre-ordered here and dates for the tour (promoted by Midnight Mango in association with DHP and friends) are listed below. Tickets are available here and here.