The UKs biggest rock and metal festival, Download, has just announced 37 more bands!
Joining The Line-up: Volbeat, Killswitch Engage, Babymetal, The Pretty Reckless, Airbourne, Skillet, Baroness, Lit, Bush, Wednesday 13, British Lion, Electric Wizard, Periphery, Obituary, Pup, Dying Fetus,bleed From Within, Dead Label, Stone Broken, Blues Pills, Puppy, P.o.d., Wayward Sons, Wargasm, Dead Posey & More!
This year's headliners include KISS, Iron Maiden and System of a Down.
Previously announced: Deftones, Korn, Distubed, The Offspring, Gorjira, Alestorm, Black Veil Brides, Daughty, Of Mice and Men.
Jesse Leach from Killswitch Engage said;
"We are honoured and excited to play the mighty Download festival once again! We are ready to kick out our new songs and play the old anthems as well! Download crowds are always incredible and we are eager to bring the mother f*****g ruckus!"

SU-METAL said:
"The crowd at Download Festival always welcomes us with a lot of energy so I can't wait to perform there again! We hope to bring even more power and energy so please look forward to our performance!"

MOAMETAL said:
"To have the opportunity of performing at one of our favorite places is incredibly exciting for us. Can't wait to see everyone there!"

Joe O'Keeffe from Airbourne said;
"Do you wanna rock? Then let's f****n' rock!"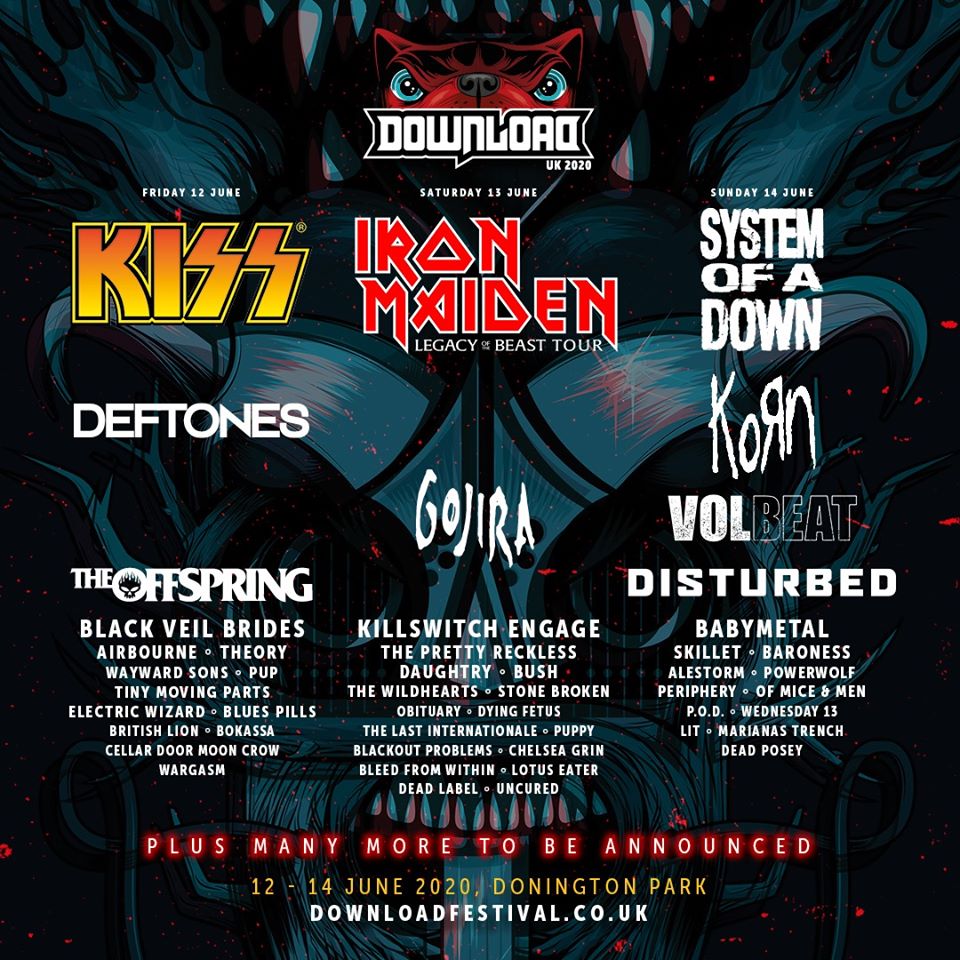 Download Festival takes place on 12 – 14 June 2020 in Donington. Tickets are on sale now!