CRYSTAL VIPER is a female fronted heavy metal act from Katowice, Poland, founded by the Moon Chamber singer/guitarist and songwriter, MARTA GABRIEL.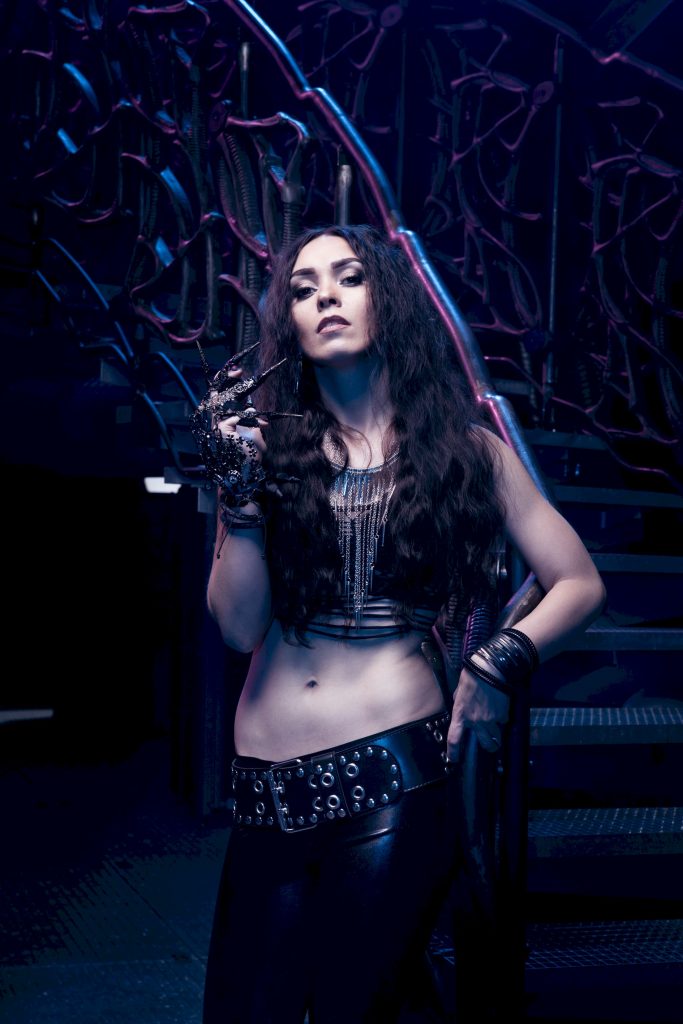 Their regular touring and festival appearances have established their position as one of the most resolute bands of a generation. While the band is normally tagged "new wave of traditional heavy metal" their new album, entitled "Tales Of Fire And Ice" speaks of a divergent narrative. The new songs are heavier, more consuming and more melodic in nature… in fact, it seems they're packing power-metal credentials now.
Take, for example, the deceptively catchy "Still Alive" — it's true the number has a stomping euro-pop beat (and a melody that seems inspired by Judas Priest's Painkiller) but the paean is melancholy in flavor and the voice is ice-cool as a polycrystal diadem. The strapping guitars offer mechanical strength and the vigorous rhythm brings cyclonic majesty to a sophisticated radio-friendly number.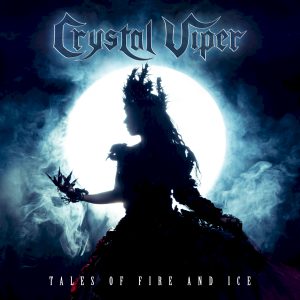 The glam, machine-gunning, drum patterns that start "Bright Lights" might remind you of Krokus playing [Sweet's] "Ballroom Blitz" although this version is slightly punkish… Nevermind, the voice is proud and leonine in nature and the song comes packed with roaracious accompaniments.
The magically folkloric "Neverending Fire" is far more epic. This has Thor-like power-hammers of guitar that spritz and bubble in the smithy's icy waters before being taken to the foundry for a good beating. Meanwhile a gurgling guitar pattern slithers across the landscape like an acidic serpent seeking liberation. This is magical.
There's more pounding rhythm on "Under Ice" and a gripping, highly polished, vocal with a flurry of powermongering guitar notes that seem to attack the general loftiness of the mood like a swarm of vampiric fireflies.
The sounds on "Tales Of Fire And Ice" could be more neurotoxic, and preferably more penetrating and aphotic… but that's not to say the songs don't work. It's just that they're on the light-side of the power metal genre… so this is not exactly a dark metamorphosis for the band… but rather a metabolic shift towards the incandescent.
For fans of Helloween
Crystal Viper "Tales Of Fire And Ice" is out November 22, 2019
Marta Gabriel (vocals, guitars), Andy Wave (guitars), Eric Juris (guitars), Blaze J. Grygiel (bass), Tomek Danczak (drums)