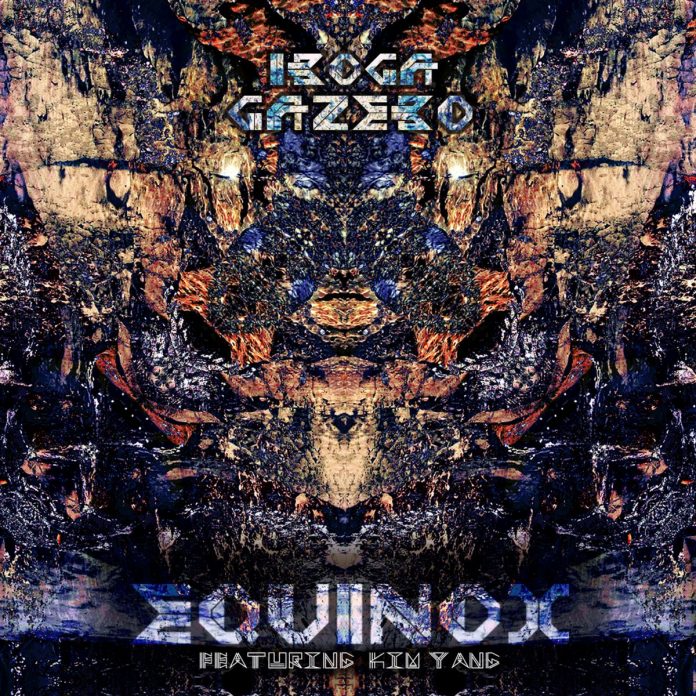 Iboga Gazebo, the new L.A. based band featuring members of Jane's Addiction, Public Image Limited and The Church follow their recent release with a second single, taken from their forthcoming album Dose, due on Golden Robot Records.
The single is titled 'Equinox' and intended as an expose of love's journey both positive and negative. Immersed in celestial analogy and the life cycle. Interspersed with a physicist's conclusion on the nature of consciousness reality. So there!
Dreamy, romantic and the kind of soundtrack you can put on for a Sunday afternoon chill-out session, 'Equinox', is again highlighted by Kim Yang on vocals, fronting this eclectic mix of highly talented, well known and respected musicians.
You can stream/buy 'Equinox' by clicking here. 
For more about Iboga Gazebo at RAMzine click here.