Prior to his untimely untimely death keyboard legend Keith Emerson was collaborating on a new album with singer and multi-instrumentalist Robert Berry. Several months after his passing Berry decided to go ahead and make the album they should have recorded together. The result is 3.2  with The Rules Have Changed out on 10th August through Frontiers Music s.r.l.
Emerson and Berry began collaborating back in 1987. This happened when drummer Carl Palmer and the manager Brian Lane (Yes, Asia, A-Ha, It Bites etc.) arranged a meeting between the pair. The plan was to form a more melodic, song oriented band (compared to Emerson, Lake & Palmer), that would allow the new musical trio to follow in the footsteps of the success that Asia and GTR had enjoying during in that period.
This eventually lead to Berry, Emerson and Palmer forming the band 3, and the album … To The Power of Three released worldwide by Geffen Records in 1988. The first single, 'Talkin' 'Bout' reached #9 on the Billboard Magazine charts and the band toured the US to support the album. Following the success of that first release, Geffen urged the band to go back into the studio to begin work on a second album, but Emerson felt uncomfortable with Geffen's momentum stifling, inconsistent strategy that ultimately cut the first album's success short, consequently prompting the band to call it quits. At the time of their breakup several songs were already written for that second release that were later released on Robert Berry's solo album, Pilgrimage to a Point.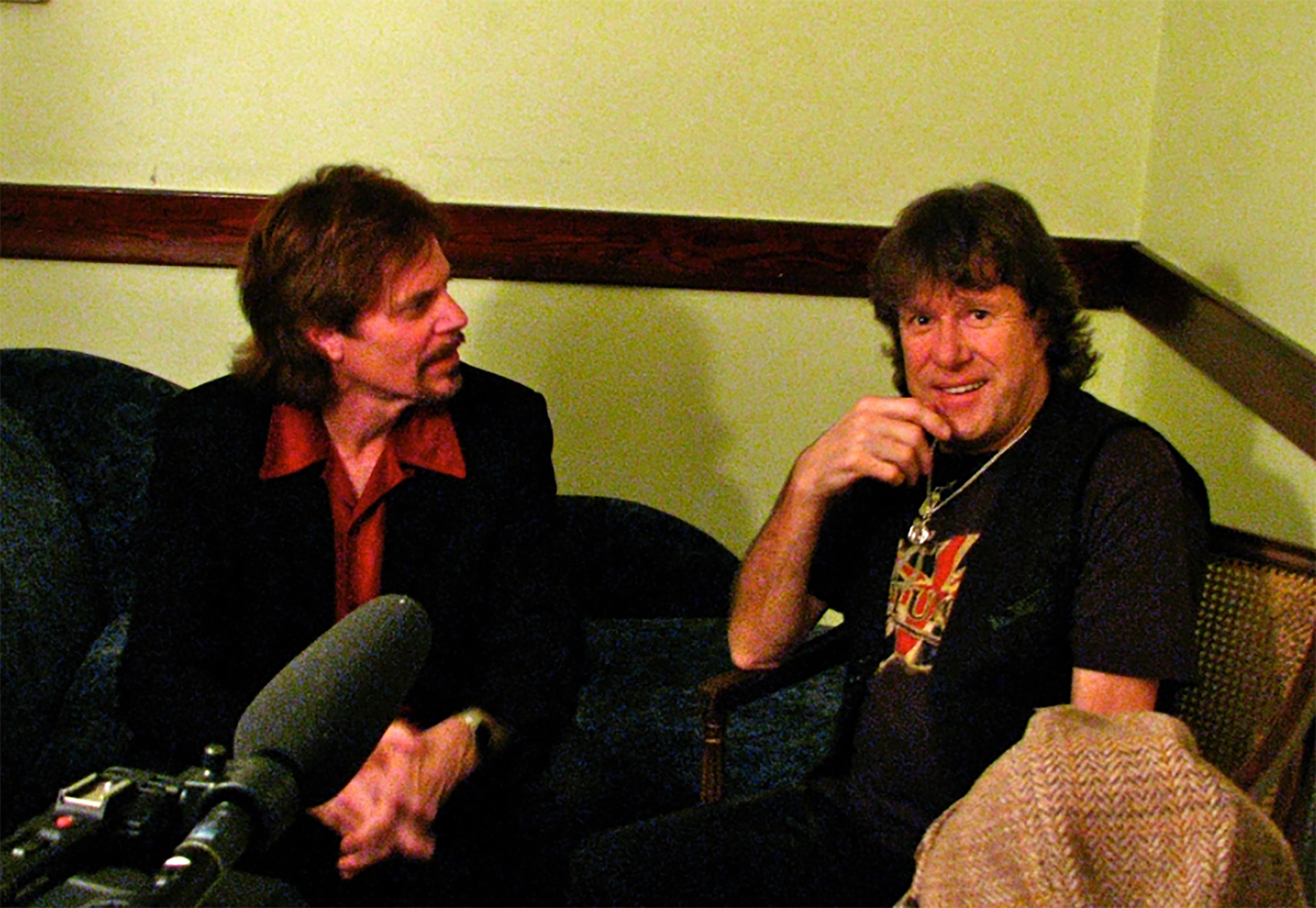 However in October 2015, following talks with Emerson, Robert Berry and Frontiers President Serafino Perugino began  discussing the release of the long delayed 3 follow-up album. This added to renewed fan interest, lead to Emerson becoming interest in actually reviving the project. An exchange of musical ideas and song collaborations began with record contract line up and studio time book so everything was ready to go… and then, that dark day. Emerson's untimely death made the album an uncertainty. Robert was left with Keith Emerson's final musical ideas for the project. From old cassette tapes, keyboard parts written over the phone, to long discussions about style, the framework of the album was set and ready to be produced.
After several months of grieving and contemplation about what to do with these co-written songs and musical fragments from Emerson, Robert decided to resume work on the material that was created and craft a record that would ultimately be a fitting tribute to Keith Emerson's musical legacy and at the same time re-energize and update the musical style started with 3 some 30 years ago.
The final result is 3.2, a reboot of the original 3 project, with the album The Rules Have Changed. While centered on Robert Berry's own impressive amazing talents Keith Emerson's countless fans will want to grab hold of copies for it is said to include some exquisite musical parts, that every progressive music fan will be delighted to indulge in.
Produced by Robert Berry and featuring songwriting, arrangements and contributions by both him and Keith Emerson, 3.2 will be available in a CD jewel case and feature the tracks: 'One By One', 'Powerful Man', 'The Rules Have Changed', 'Our Bond', 'What You're Dreaming Now', 'Somebody's Watching', 'This Letter' and 'Your Mark On The World'.
A video for the song 'Somebody's Watching' has been released and can be viewed here at Ramzine.