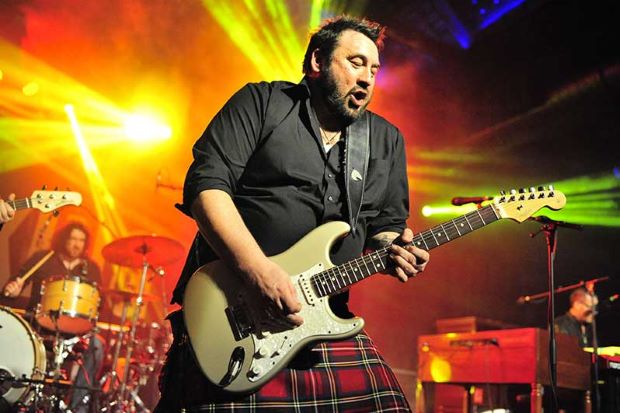 Back finally, with a full tour of duty throughout Great Britain, Glaswegian rockers King King play their first show in Wales at Cardiff's Y Plas on Friday 1st April. It will also be their first UK gig with their new line-up.
Joining lead vocalist and guitarist Alan Nimmo will be Jonny Dyke (organ/piano), Andrew Scott (drums) and Zander Greenshields (bass), each of whom has joined in that order in recent years.
Commenting on the long-awaited tour, Nimmo commented:
"I am really looking forward to embarking on our 2020 UK tour as it feels like ages since we have had the pleasure and opportunity to play on home turf for our amazing and loyal fans !I'm especially excited to get out there and properly showcase the new line-up too!
"There's a great atmosphere and camaraderie among us in the band and we're at our happiest when we're together on the road so I know that energy will transcend outwards to the audience when we take to the stage. We've been working hard in Morse code studios in Glasgow putting together our new album which will be released later in the year, but we can't wait to let our fans hear some new music live in April!
"I'm very pleased with how the new songs and album is shaping up and how the song writing quality and standard has gone up again. No matter what we do… the King King sound is always there! Can't wait to see all those familiar King King family faces in the crowd!"
Tour dates are listed below, and, it's worth noting, in all likelihood there will a brand new single to coincide with the tour.