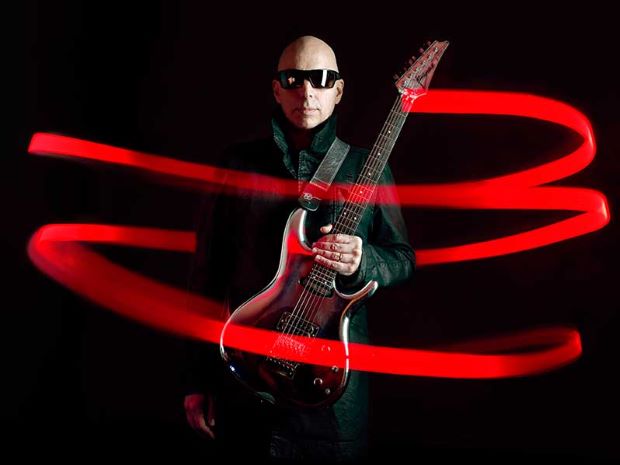 Over in the USA today, guitarist Joe Satriani will be inducted into the 2020 Metal Hall of Fame by his friend and former guitar student, Steve Vai.
Hosted by television and radio personality, Eddie Trunk, the ceremony will take place during a non-profit charity gala whereby proceeds will go to bringing free drum therapy services to special needs children at specific health facilities and community centres throughout the USA.
Other Metal Hall of Fame inductees this year include the aforementioned Steve Vai, Geoff Tate, Don Dokken, Graham Bonnet and Metal Church while previous Inductees include Judas Priest, Motorhead, Ronnie James Dio, Bill Ward, Mikkey Dee, Randy Rhoads, The Scorpions, and Doro Pesch, among other hard rock
Following the ceremony, on 16th January Satriani and Trunk will reunite, this time at LA's famous Rainbow Bar & Grill on Sunset Boulevard for Trunk's monthly LA Invasion show airing live on the SiriusXM 106 Volume channel.
In other Satriani music related news, two sets of his music have now been added to streaming platforms.
Additional Creations and Bonus Tracks, features alternate versions of four songs from his Engines of Creation album along with 12 other various bonus tracks join a newly released deluxe edition of his classic 1987 album, Surfing With The Alien (Deluxe Edition), released late last year featuring new artwork and a bonus disc, Stripped – the Backing Tracks. The latter, launched as a limited run for Black Friday's Record Store Day in November, features the songs from the album with all guitar solos removed. The set also features new artwork with Satriani's guitar replacing the iconic Silver Surfer on the cover. "Seeing my chrome guitar bursting through a multicolor wormhole seems quite fitting. It's as if it always belonged there," said the guitarist
That platinum, dual Grammy nominated album established Satriani's career and, after years of reluctance for such a raw work by comparison to see daylight, commenting:
"When I build a track from scratch it's a kind of musical alchemy, a mixture of voodoo, mojo, blood, sweat, tears, prayers… and a lot of hard work. I cherish them because of this… It's no wonder I've been reluctant to release them (stripped)."
However, having looked at matters afresh, he is now said to be truly excited about these versions of his music seeing the light of day.
As announced last year here at RAMzine, Satriani will be heading out on a worldwide tour this year, with British dates included, to tie in with the release of his forthcoming new Shapeshifting album. For full details on that simply click here.