The Swedish, vintage-sounding band LYKANTROPI from Värmland in the Scandinavian Mountains, create cinematic, multi-layered pop songs that come with evocative flutes, beautiful harmonies and psychedelic guitars that tend to lead the listener into spacey, yet melancholic, dimensions.
Their most recent album Spirituosa was released in May 2019. But now their label is re-releasing the 2017 Black Old Stone album (via Despotz Records) and we had the opportunity to review it.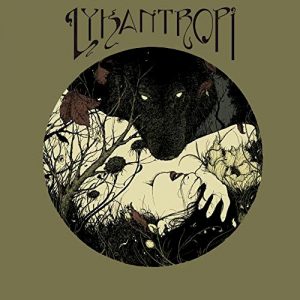 Title track 'Black Old Stone' has a simple riff and flexible bottleneck shapes. The blunt bass is imperative and the vocal harmonies are tinged with a sadness that defies the lambency of the musicality. Quick verdict? Not black enough. Not stoner enough. It sounds old, however.
'Mary Jane' is like wearing a velvet coat with gold edges, a wonderful flippy-floppy hat, brown sandals and a flower child pendant to work one day. People will say, "Hey, is that really a tie-dye peacenik?" And you'll probably reply, "For real, man. Peace." Because the get-up is so incongruously anachronistic that it's faintly absurd in this day-and-age. So, on this track, we get a chung-chung rhythm, a "Brady Bunch" vocal, a free-and-easy, yet very recognizable riff and an overdecorated chorus. If this is what a puff of the Magic Dragon was like in '67, no wonder flower children moved over to acid. Nevertheless, this is a magnificently represented piece of pulchritude. Just don't expect it to be pungent or barbed.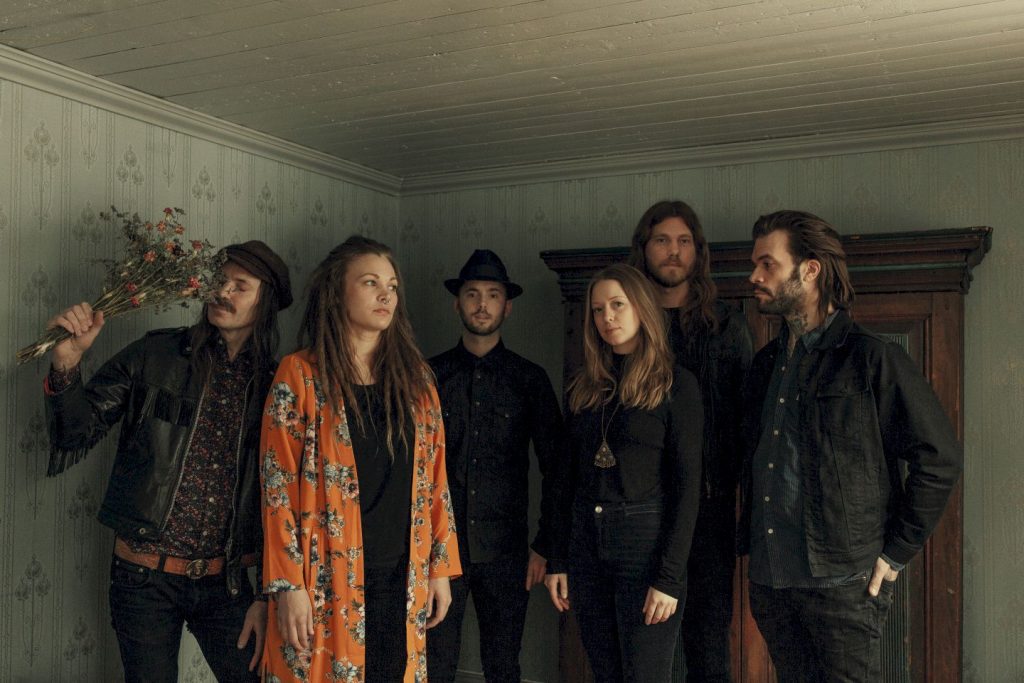 'Light Night' starts with a tumble of drums and then the jangly guitar ushers in some very Grace Slickish vocals. If you can get your head around the notion of a (1971) Sonja Kristina singing to an old Dire Straits number you might get close to where this is coming from. It is wonderful, without being skilled. And it is colorful without being psychotropic.
'Alexandra' is lush and sentimental. And 'Blue Eyes' sounds like something that's been taken from Surrealistic Pillow. It's artfully done, with deep cushions of sound and sparkling guitars. And bonus track 'Summernights' has an assertive riff and a dreamlike tune. It's like a fanciful vision of what the Sixties might have looked like if there was no war, no draft, no racism, no sexual exploitation and no serial killers… in other words this is the Sixties seen through rose-tinted Yoko Ono specs.
The thing about the heady days of 1967 was that the kids were counter-cultural, revolutionary and anti-authoritarian. Many distanced themselves from the despised "straights" by questioning authority and becoming nonconformists. They used "Mary Jane" and lysergic acid because it was disobedient, not just because it was (supposedly) mind expanding. Deep down, hippie kids were anarchic. If you don't do this kind of music correctly, it will sound corn ball. Lykantropi does this music well, and you cannot doubt their ability and their achievement and, yes, it is spiritual… it really is. But is it revolutionary? Is it anarchic? Is it really hippie music? We don't think so. It says nothing about the dangers of living today. Or the simple fact that we are on the verge of extinction. Is this the end of the Age of Aquarius? You have to ask yourself: what would Janis Joplin have said if she saw the world of today? Or Otis Redding? Or Jimi Hendrix? I think they would be enraged. And that rage would have to be expressed. The rage would come-out in the music. But Lykantropi seems a bit comfortable with everything. Their sounds are congenial and satisfied… where is the protest? Where is the fury? If you want that, you have to go to Greta Thunberg.
So, if you are looking for super-wonderful and nostalgic folk rock, with the soft psychedelic glow of Jefferson Starship (instead of the protest of Airplane) and the sparkle of Blue Oyster Cult, bundled with the compositional skills of Fleetwood Mac… look no further than this. But for bite, anguish and anger, it is better to turn elsewhere.