One of the many bands you MUST SEE this weekend at Download Festival is Skindred. Benji Webbe and his rag-tag gang of ragga-punk-metallers have been entertaining crowds for over 20 years now, as well as some amazing tunes coming up, the Newport band have announced they are releasing their own beer 'Union Black' in collaboration with Box Social.
'Union Black' is a Jamaican Stout and was inspired by the band's Newcastle gig attended by Ross Holland, head brewer of Box Social, who immediately contacted Benji Webbe to work on this new beer.
See the awesome can design below: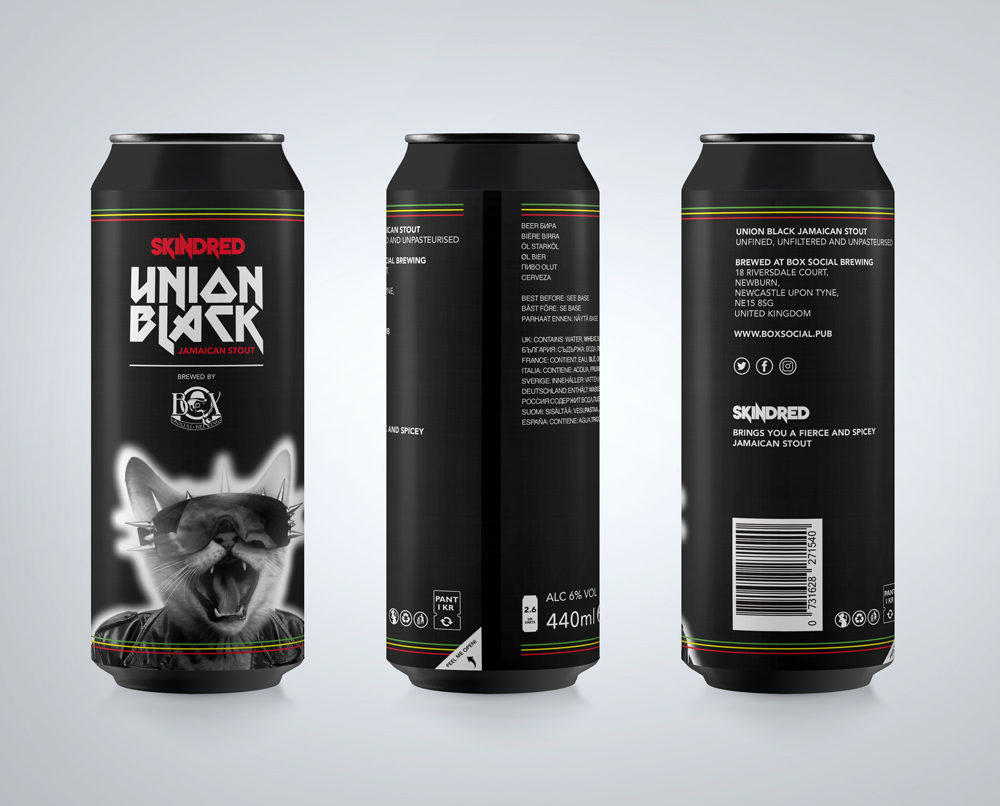 "This beer is the perfect representation of Box Social Brewing and Skindred," says Ross, "And can be enjoyed by all people, together. Best enjoyed listening to their unique sound, we hope you like it!"
In the past Box Social have created a beer inspired by Linkin Park called 'Hybrid Theory'.
For anyone wanting to order the beer or to know more about Box Social Brewing go here.
Skindred play Download Festival this Saturday on the Main stage at 3.30pm.
Read our review of the gig that most likely inspired Union Black Jamaican Stout here.