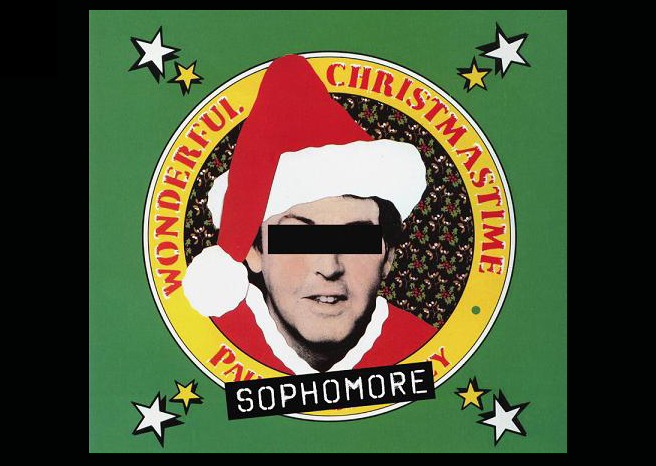 Alex Sears front man of Decade has released his version of Paul McCartneys 'Simply Having A Wonderful Christmas time'. He has released the cover under his solo project Sophomore.
"I decided to have a crack at Wonderful Christmastime because I really wanted to do a Christmas cover and I think it's one isn't an obvious choice … Plus the chords are really clever and I knew it would sound sick played as a full band. 2012 has been an amazing year for me; I've had the chance to play with some bands that I love and the reception we had at Hit The Deck and Slamdunk was unreal! Hopefully once the new album is out it'll be even bigger and better next year."
Video for Alex Sears version of 'Simply Having A Wonderful Christmas time'.
Make sure you also check his other free downloads, including a cover of lana del rey!