Butserfest HQ released the following statement:
"We believe in giving as much to our attendees as possible, which is why, as well as offering FREE activities and band signings, for the past 2 years we've been doing something rather special backstage – a series of intimate acoustic sets, and offering ticket holders the opportunity to come along to those sets.

These sets are fast becoming stuff of legend and in the last 2 years we've had some amazing bands doing these for us: Mallory Knox, Yashin, Max Raptor, Heights, Burn the Fleet, We Start Partys, A Tale of Two Cities and Shadows Chasing Ghosts have all graced our little Acoustic Shack, and delighted their audiences.

Once again this year the Acoustic Shack will be alive with the sounds of performing artists. Throughout August we have been announcing acoustic sets. We're delighted to welcome The Blackout as our 6th and final backstage acoustic, joining already announced DEAD, Emp!re, The Hype Theory, I Divide and Sonic Boom Six. All 6 bands will all be dusting off their acoustic guitars for a series of 15 minute acoustic sets to small audiences."
Stay tuned, as stage times are due for released on Monday 8th September along with a list of acoustic set winners.
For more information and to find out how to enter the competitions to get hold of acoustic wristbands visit http://www.butserfest.co.uk/2014/08/backstageacoustic/
Closing date for all entries is Friday 5th September.
Video: Mallory Knox 'Lighthouse' acoustic at Butserfest 2013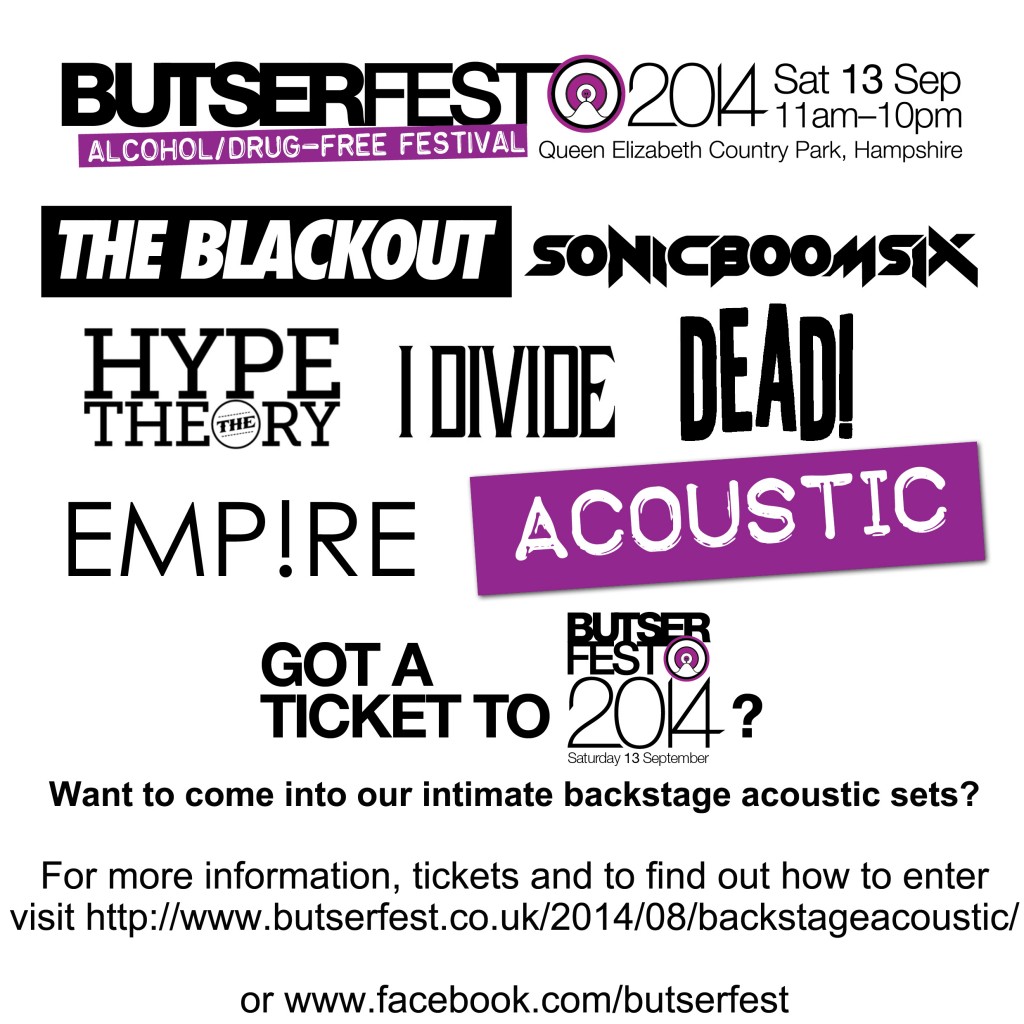 Tickets are on sale now for just £20 from www.butserfest.co.uk