The outline for this review is really quite simple; forget everything you thought you knew about Bring Me the Horizon.
The Sheffield five-piece have constantly changed what we know as British metalcore and have been one of the bands at the forefront of the genre since debut 'Count Your Blessings'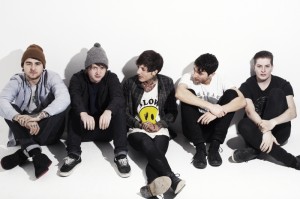 back in 2006.
Fourth album, entitled 'Sempiternal', recorded over three months with producer Terry Date (Deftones, Soundgarden), showcases just how far this band has come since then. The album marks a new change in direction for the band, as well as a new line-up, with the addition of Jordan Fish on keyboards and electronics in place of Jona Weinhofen.
What the band, completed by Oli Sykes, Lee Malia, Matt Kean and Matt Nicholls, has achieved with 'Sempiternal' is taking the elements that made 2008's 'Suicide Season' and 2010's 'There Is a Hell, Believe Me I've Seen It. There Is a Heaven, Let's Keep It a Secret' so successful and blending them into something that demands attention, something even the staunchest critic won't be able to deny them now.
While the album still retains a lot of the outright heaviness you'd expect from BMTH, it has expanded on the more ambient tones they started with 'Suicide Season', honed with 'There is a Hell…' and have now perfected with 'Sempiternal' and as a result have been able to mix the two to create something that gives their trademark sound a new definition.
There are a lot more elements on this album that may not have been entirely present on previous releases, one of which is maturity, a word that clearly retains its definition with this album. Such raw, driven emotion that can only have come through age and the type of career BMTH have had, despite the bands young age.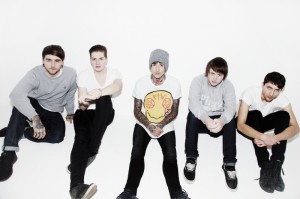 Such power and aggression is shown through the eleven tracks that make up 'Sempiternal', but so well balanced with the ambient melody that BMTH have become known for. Tracks like 'Shadow Moses' are a perfect example of this, sharp brutality and raw emotion colliding in a display that warrants your full, undivided attention. Other stand out tracks include 'Sleepwalking', 'The House of Wolves' and opening track 'Can You Feel My Heart' for their blend of electronica, heavy guitars and passionate vocals, all perfectly packaged into the eleven track album you WILL need to own this year.
You could listen to this album five times in a row and not be entirely convinced that this is a Bring Me the Horizon album, but you could listen to this album five times in a row and not be anywhere near disappointed. A sign of a great album is the ability to be able to listen to it again and again and pick up on little things you didn't notice first time around, something this album has nailed.
'Sempiternal' guides BMTH into new territory, something that can only fuel them as they continue to define and re-define the genre they have carved and made their own.
10/10
To celebrate the release of the new album Bring Me the Horizon will play a series of intimate shows over the first week of release, before beginning a tour of the U.K at the end of April.