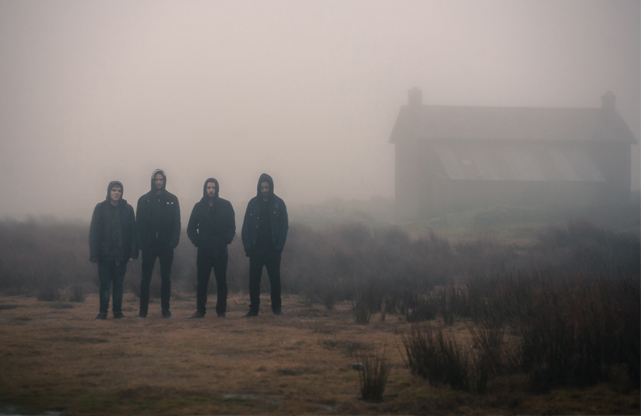 Describing themselves as 'five hopeless, misanthropic souls', Brotherhood Of The Lake unveil yet another deep and utterly gut-wrenching album. Having previously covered dark topics such as depression, desperation and lost hope in their last album, the band had set out to create a soundtrack to the social decline surrounding us in the most gritty, angry and metal way possible. So, what does 'Desperation Is The English Way Vol.2' have hidden in the shadows for us? Be warned. It gets a whole lot darker from here on.
The sheer brutality of this band is adamant from the second they blast out the speakers. First track on the record, 'Unite The Tempest', tears straight into distorted riffs and vocals that would make most peoples throats bleed, ending with the hook "there is no hope for you", setting in stone the ongoing message from the previous album. It may be short, but geez do these guys know how to pack it in!
Track after track, it's like being thrown into the fires of hell with the insane heaviness and the smooth flow from one track to another. It's definitely not one for the faint hearted! By the end of the third track, 'To Stop Breathing', the band have grown to a more haunting ambience before smashing back into the sublime speed and shattering thrash of the next track.
It's great to hear more of this mood phasing throughout the music. 'Black Gates' again transforms into a chilling interlude before beautifully building up all the power to push that final message and effort across. It's undoubtedly clear how much passion thrives throughout the whole album, with their thoughts and ideas distinctly beaming through.
Ending on a high, 'The English Way' is full again of what the band do best. More raw vocals, pounding music and an amazingly ultra-heavy bass line – perfect for one of those 'clench fist and nod slowly' moments (everyone does it, it's not weird).
So, next time someone says 'blah blah nothing good has come out of the British music scene in ages', stick on this album and turn it the hell up.
7/10
Desperation Is The English Way Vol.2 is set for release on 18th March 2013 via Thirty Days Of Night Records.