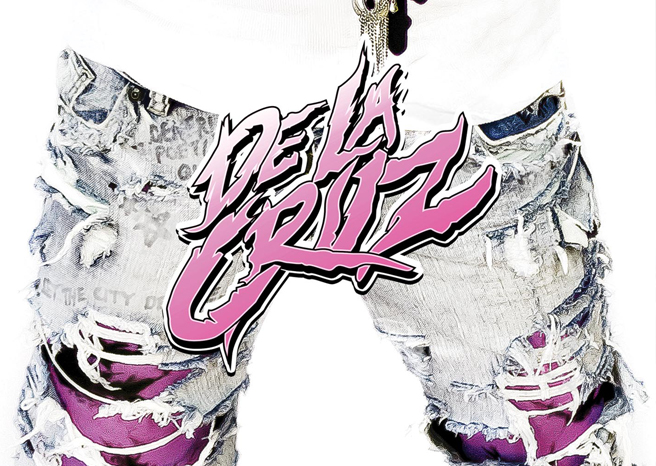 It's more than a stretch in the ocean from the Sunset Strip to Bondi Beach but when the sounds of Van Halen got a six string razor shave and a glam rock makeover to form the sleazy street rock of bands as disparate as Motley Crue and Guns N' Roses it seemingly made a belated impact down under too.
New Zealand vocalist Roxxi Catalano and Australian Gold Coast guitarist Casey Jones were writing and recording demos over the internet for a couple of years before the former flew into Skippy's heartland and put together a band who would record De La Cruz's first EP. Signing internationally as a five-piece to Frontier Records they have released the 12 track Street Level as their full length debut.
Scuzzy chords, Tommy gun riffs with squealing lead lines, and harmony choruses pitch the band somewhere between Skid Row and Def Leppard in regards to their arena rock intentions, but the songs themselves too often lack distinction and there's an overwhelming feeling that you've heard it all before. But then what else is new?
Girls Go Wild reaches the party atmosphere some of the other tunes fail to; Turn it Up aims to be The Sweet playing The Rolling Stones with some nice tempo changes and a credible guitar solo; and Dreaming almost makes it as a potential teenybopper pop crossover hit whereas S.E.X. is far from kosher for discussion in our post-Saville scandal environment. More promisingly, Worlds Collide explores their musical credibility and the arpeggio-picked acoustic of Shine finds singer Catalano to have a voice of character too often hidden by the rocking rasp he utilises over many of the song's multi-harmonies.
5/10