Skanking and Fireball aren't the most likely combination. But somehow it works at O2 Academy Brixton for the tour that brings together two of the biggest names in ska-punk, Goldfinger and Less Than Jake, but before that there is a whole day of ska to look forward to.
Matt Stocks was not simply a DJ, but a mail man, delivering music to the masses, keeping everyone entertained between sets. He brang up the energy, keeping everyone on their toes and getting the first of many crowd surfers into action!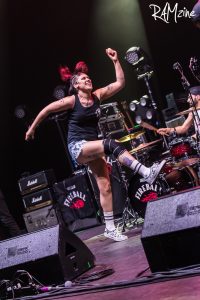 Millie Manders & The Shut Up bring the first dose of girl power. Millie can move as well as she can sing, not staying still for even a moment. It's contagious, as the crowd bop from side to side. Millie feels more like a solo artist, as the band barely move from their positions in comparison.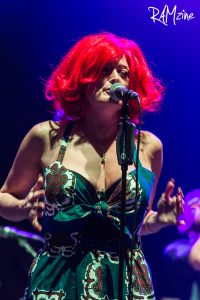 Like Millie Manders & The Shut Up, Save Ferris bring some girl power! The band is united; their movements synchronised as they all jump equally as high and as energetically. You will never have seen 'Come on Eileen' sung with more energy, or by someone that isn't round the local pub for karaoke night. They truly make the song their own. The crowd responds by moving in ways that would not be appropriate for the original. 
Goldfinger's John Feldmann moves as energetically as the crowd, if not more so. Highlights include '99 Red Balloons,' a song that could've been their own, and another surprising cover of 'Song 2.' The guitarists wok great together and everyone compliments each other. The venue gets what they need, with 'Get What You Need'. The band may be formally dressed in suits, but the mood is informal, with everyone contributing. Mostly moving his arms, Philip "Moon Valjean" Sneed is like a conductor, leading the venue.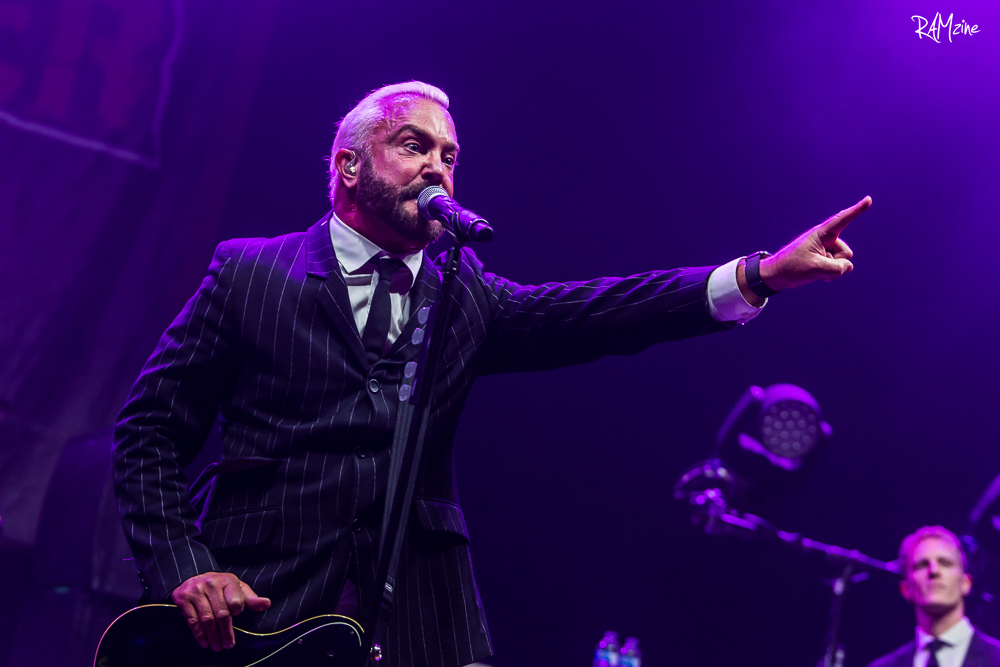 Wasting no time, strobe lights kick off, and Less Than Jake launch straight into 'Last One Out Of Liberty City.' They command the crowd from the first moment, making Brixton feel like their home. Though 'Help Saving The Youth of America' reminds us that they are, in fact, from USA. Still the crowd is wild. They turn the entire stage into a dance floor, not wasting an inch of it. The saxophonist even headbangs, showing the fusion of ska with punk, while the guitarist leans dangerously off the edge of the stage, not neglecting the crowd. At the centre is vocalist who makes up for his lack of movement, with the energy of his vocals. He hits every note, and is still heard above the chanting of the audience.  The horn section truly shine for the opening of 'The Science of Selling Yourself Short.' The crowd sings along, automatically, not even in response to the lyrics, and this continues until the very final note of 'Gainesville Rock City.' No one is left wanting more, solely because the performance has been delivered, and the more has been given…well, until next time.