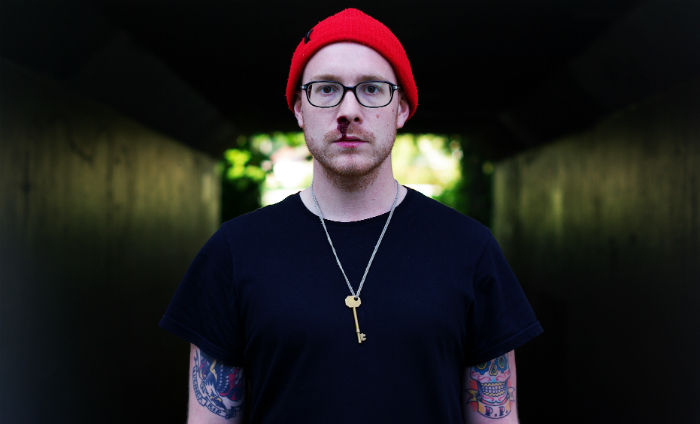 2013 is set to be a big year for Harry George Johns, the former bassist and backing singer of the West Yorkshire rock outfit Dinosaur Pile-Up.
Having left Dinosaur Pile-Up in November of last year to concentrate on writing and recording his own solo project, Johns is set to release his debut EP "Post-breakdown Blues" on February 7th.
Stylistically Johns has gone for a more stripped down acoustic and almost folky sound with his solo project so if you're expecting songs like "Mona Lisa" or "My Rock n Roll" then you've come to the wrong place but having said this I urge you to give this EP a listen before passing judgment. You might be surprised at what you hear. Just give it a go. I find myself quite conflicted when it comes to this EP. On one hand there's some fantastic sounding acoustic guitars with some nice reverby electric guitar melodies that compliment the rhythm brilliantly and some really quite good vocal harmonies but at times when it comes the big chorus lead vocals Johns doesn't quite hit the mark. Points for effort but there are times in this EP where he doesn't quite have the vocal range to pull off some of the higher notes. The songs on this EP are cathartic, straight from the heart, stacked full of pain and anguish. Stand out tracks are "All you can do", "Sleep is the cousin of death" and the main track "Hospital Blues" which is already available on download via Harry George Johns' Facebook, and you can watch the music video below.
Harry George Johns is definitely one to watch in the future, there's definite potential for greatness here. We'll just have to see where it all leads. So, as I said, give this EP a chance. You may or may not like it. A bit hit and miss for me personally but not a bad effort.
5/10