After 26 years together, HIM announced their farewell UK tour which they have dubbed "The Bang and Whimper" tour, which sold out months in advance bringing their set to Manchester one last time.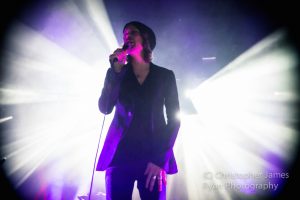 To many, HIM are a band that associate with hard times and their turbulent youth due to the dark and sometimes depressing lyrical content and the fact that the band are to retire may inspire many to attend for the sake of nostalgia, I am one of those people.
Beginning their set with 'Buried Alive by Love', one of the bigger songs from their back catalogue.
It doesn't take long to see the biggest problem with the show, for me, the band just isn't that interesting. Perhaps it's the fact that it's the final tour or maybe it was an off day but frontman Ville Valo seemed completely disinterested and bored throughout most of the show as he awkwardly patrolled the stage. If it wasn't for the somewhat basic light show and the heartagram epoch behind the band there would be no way to justify the strangely high price for a ticket.
As can be expected the bigger songs were present; 'Rip Out the Wings of a Butterfly' and 'Killing Loneliness' were some of the heavier tracks in the set. Despite them still being fairly simplistic, they got the crowd moving which can be a saving grace in a dull show.
'Gone With The Sin' was a welcome change of pace, a melancholy ballad that was at times somewhat touching and featured a solo that was originally arranged for the keyboard on the album. It sounds so much better on the guitar and the vocals sound much more enthusiastic and hearing the audience sing along with such enthusiasm almost made the rest of the set worthwhile.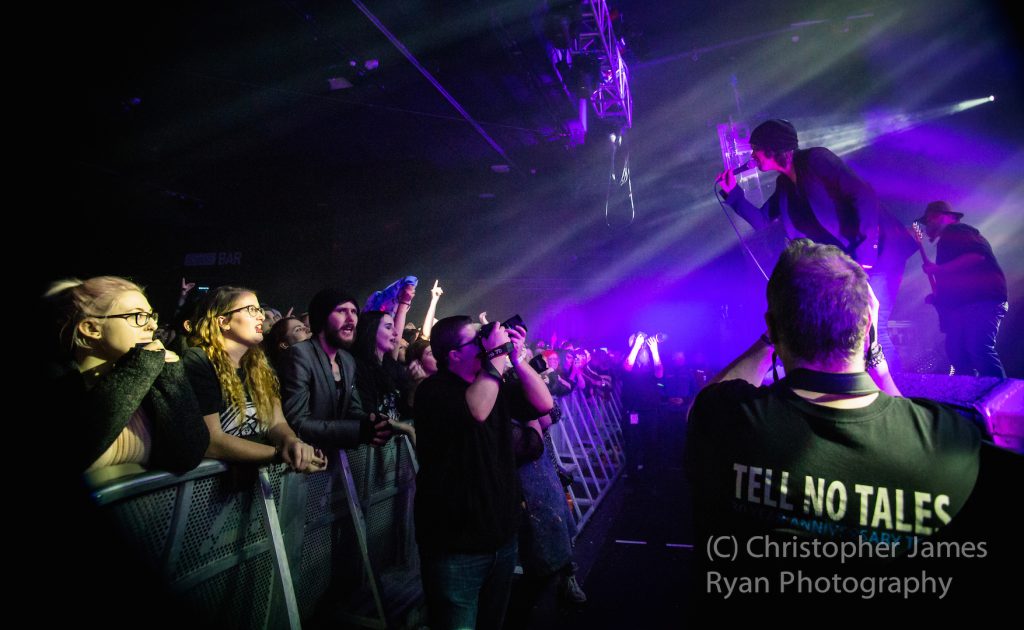 There are moments where the band shine, the extended jam during 'Wicked Game' saw the band play with chemistry and at times the musicianship was quite solid. Complete with extended keyboard solos which for any other band would probably be out of place and excessive but for this set it was a godsend to see something interesting.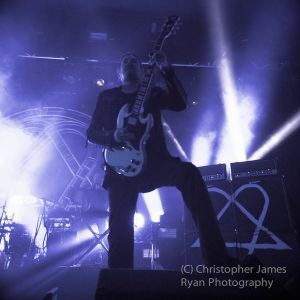 The biggest parts of the set, perhaps due to personal nostalgia, were the tracks from Razorblade Romance. 'Join Me in Death' is a song that at times is a little bit melodramatic but still somewhat heartfelt and holds a place in my heart and for that I can't fault it. The same can be said of 'Poison Girl' and 'Right Here in My Arms', all of these songs act as perfect teen angst songs and the live show does them justice.
Overall, their songs are competently performed, the biggest tracks are represented and the sound is adequate but with that said. HIM are a band that had solid songs, an active fan base and a respectable album/tour cycle. For those reasons HIM will be remembered as a solid band and will be missed.