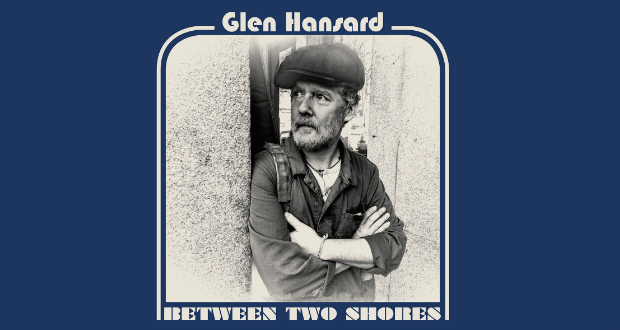 Irish singer-songwriter Glen Hansard returns with his honest brand of acoustic led rock on new album Between Two Shores.
 For those unfamiliar with Hansard think Frank Turner meets Idlewild vocalist Roddy Woomble's solo work. A blend of folk, rock and alternative rock, a slight break in pace for us here at RAMzine, but certainly a welcome one.
There is a certain haunting beauty in the lyrical, vocal and musical combination that makes up this album, something that resonates long after the album has finished. Whether it is the simplistic relevance of the subject matter, or the open and honest nature with which it is sung, backed by an effective, yet almost diluted musical accompaniment, almost as if the music itself is not as important, pushed to the background in favour of the vocals.
This is also something of its undoing. The album is a narrative of a failed relationship, which becomes a bit tedious after a few tracks, and so it is hard to truly immerse oneself in it without the feeling of  slipping into cliches. That said, that is Hansards trademark almost. Telling stories of lost loves in a style and genre that certainly does not lack for competition, but here is as honest as you will come across.
For the rest of you who may already be familiar with Hansard's earlier work as either one half of The Swell Season or co-star of the Irish indie film 'Once' you'll be happy to learn he reunites with his partner from both, Markéta Irglová, in what is the stand out track of the album, 'Your Heart's Not In It'. The cameo appearance is a welcome inclusion, as Hansard and Irglová's vocal pairing is nothing sort of beautiful, but it is not enough to really cause the album to do anything other than tread water.