Although there seems to be more women in bands than ever in the world, the UK rock scene is sadly still a sexist pig. Although our North American cousins have plenty of homegrown idols, bands with female members like Altered Sky or Heel seem to sadly overlooked. Hopefully Courtesans will change all that. The lead singer is female, the guitarist is female, the bassist is female and you guessed it so is the drummer.The band have made it clear in the past that they are not feminist. They are humanist, everyone should be equal. I do realise making a big deal out of that does help so I'll put this plainly: They make awesome music and put on great shows, that's all a band needs to do.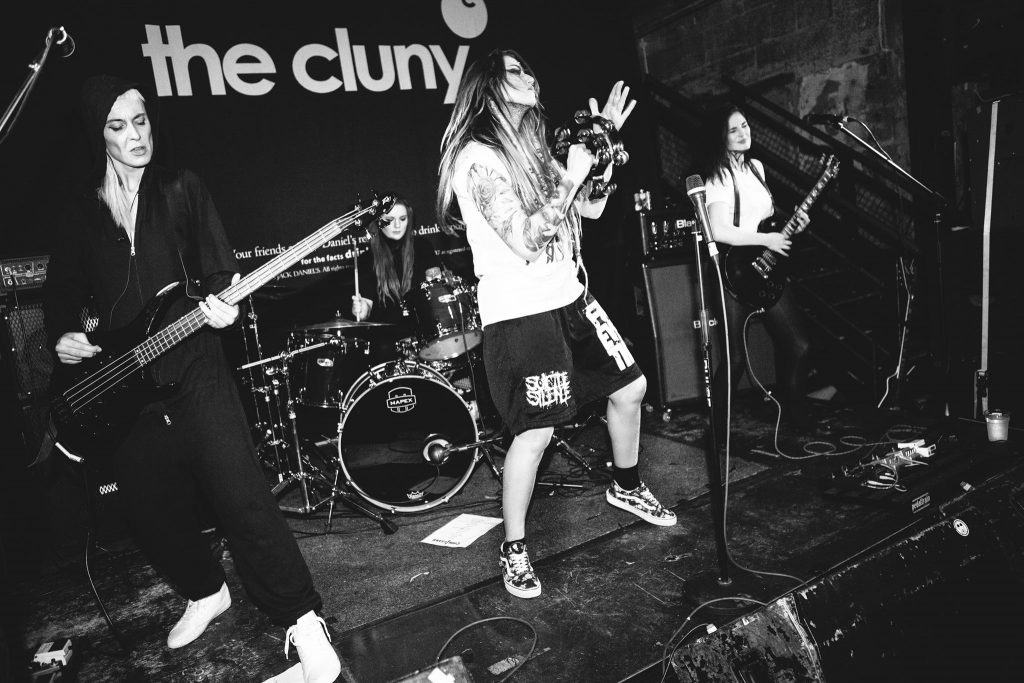 For those unfamiliar with Courtesans they mix industrial, trip hop and metal to produce a perfect amalgamation of sound. Tonight is the first time the London four-piece play Newcastle, in what seems a rather a small venue. starting with a blast vocalist Sinead La Bella leaps on to the stage in a hood spitting vocals that suit Courtesans down to the ground. Seguing in to the popular track 'Indigo' – La Bella introduces each song with a question challenging the listener. These are lyrics motivated by human politics. By emotion, exploitation, mental health, anything that really matters.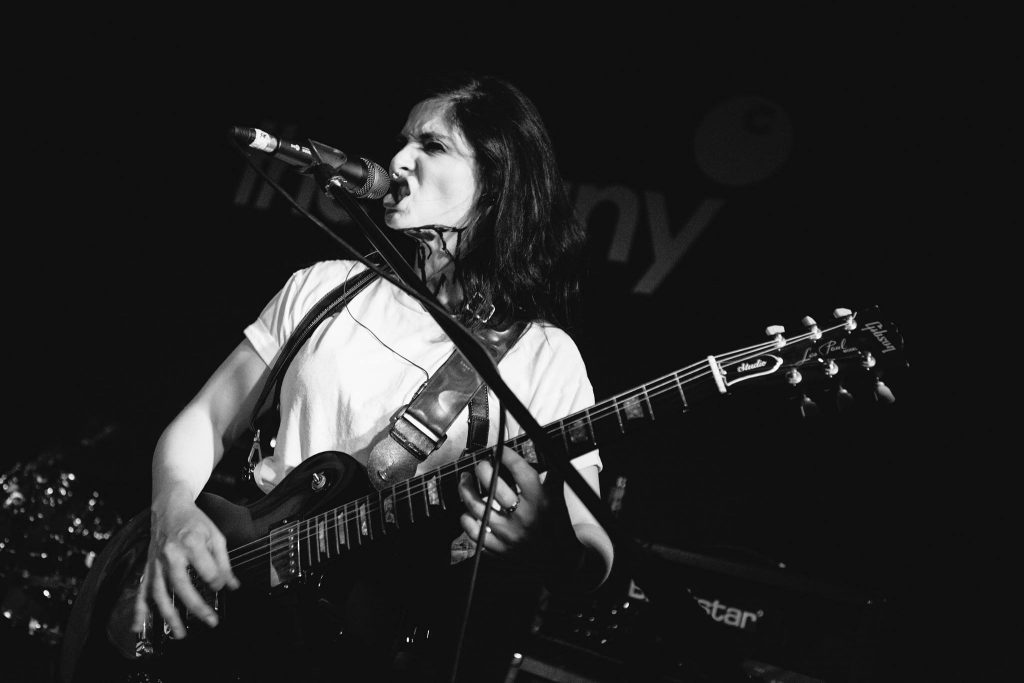 This leads to tracks like 'Genius' and 'Dirty Killer' from their first album '1917'. There sound would have sat really well in the late 90s alternative scene with the likes of Placebo, Mansun and Portishead. We even hear somewhat of a rap influence, positioning Courtesans with current bands like Enter Shikari or Hacktivist. Painted faces and necks, dressed all differently – this is a band who do what they want, dress how they want and sound how they want. And make damn sure of that.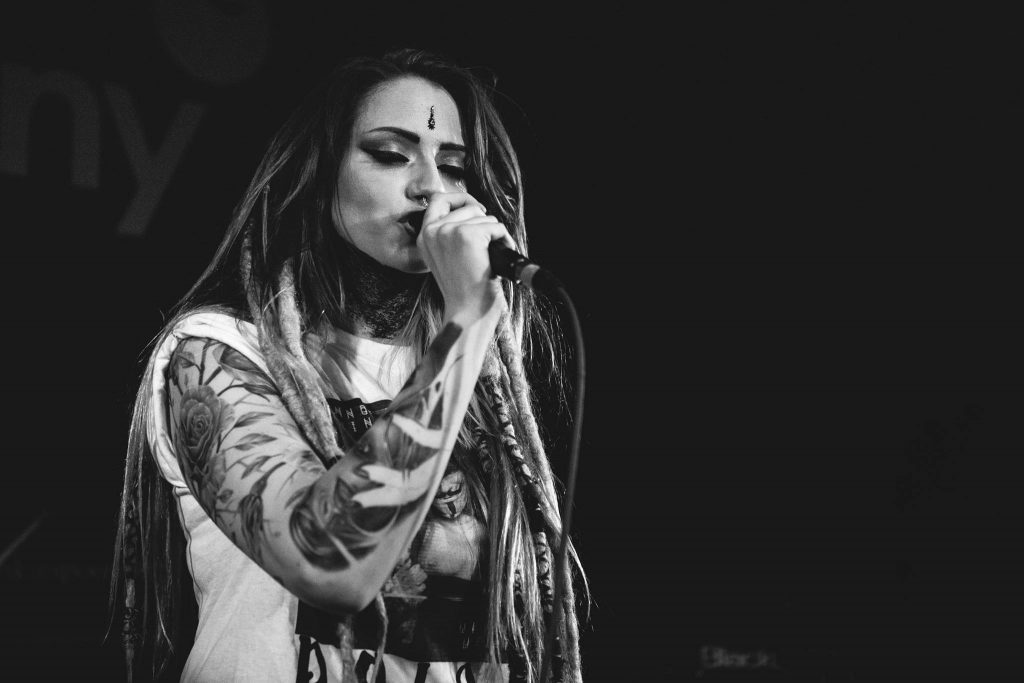 The more powerful songs, lyrically, are 'Lullaby' and 'Liberate' which really make you think as a person. This is a powerful band with a voice that needs to be heard. Pushing for time, the last track is their cover of 'Venus In Furs' by Velvet Underground, although it's not one of their own – the lyrics speak for them as group of young women who believe in themselves and look to do great things. A lot of journalists would lazily compare them to other female-fronted bands like New Year's Day, PVRIS or … god forbid… Paramore here but they are worth more credit than that. If you want a comparison  – there is none.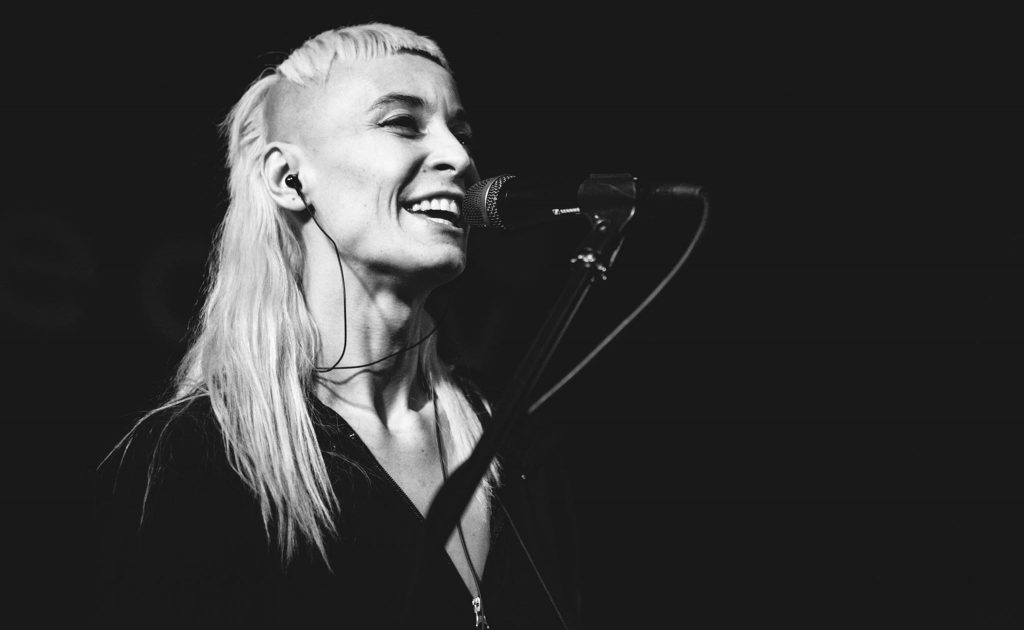 This is only the beginning of Courtesans story. This band will be heard one day. The day everyone realises all music isn't based on gender or sexuality… anyway… this was an amazing display of talent and shows what a fantastic band can do with such a small space. They need a wider audience ,which will come in time. If you get the chance to see Courtesans at a festival or one of their own gigs – check them out.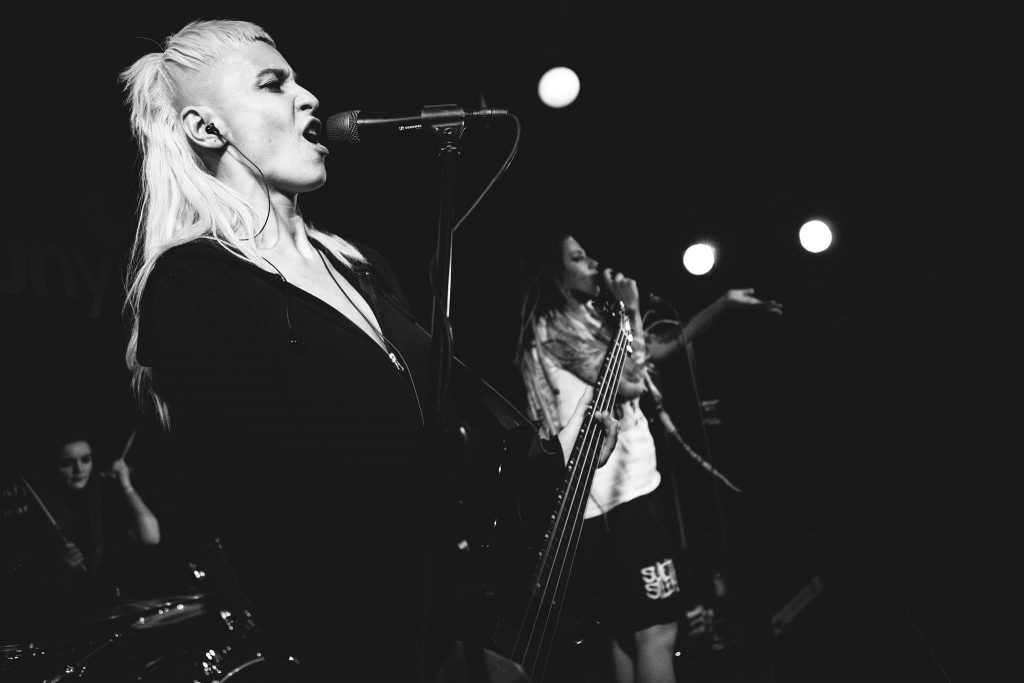 All photos by Michelle Sutherland.
Check out her work in Instagram @chelleuken