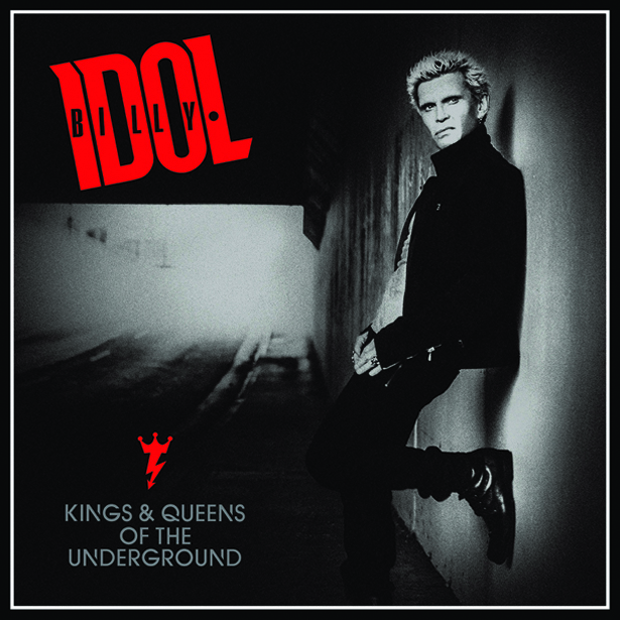 Almost a decade's been and gone, in the cheeky wink of an eye, since Billy Idol last released an album, and while the fistful of hit singles like 'White Wedding' and 'Dancing With Myself' that made him a global hit still sound as fresh today as ever, surely the lad born William Michael Albert Broad is now himself haggard and long in the tooth? Not, by the look of photos promoting Kings & Queens of the Underground, released on his own BFI Records, via Kobalt Label Services. Sure, his hair colour's not going to be natural, and he was always the prettiest of the bleached blond punk posers doing the rounds in those Generation X days, but for someone who knew how to party he's looking in damned fine shape.
While the likes of Sting looked mean and moody and The Clash's Paul Simonon projected a political agenda, Idol's blondness inferred he hadn't grasped the raison d'etre behind punk's ethos, and was simply there to play rock and roll. Mistaking a lack of intelligence, for his love of music meant he wasn't as welcomed on his home shore, but the USA took him in, found him a hot shot guitarist in Steve Stevens and took him into practically every household around the world thereafter thanks to his videos being played on MTV: Elvis's sneer, James Dean's haircut, placating punks, bikers and the burgeoning metal scene by togging himself in black leather, macho-cute enough that girls got excited about him and their moms secretly smiled, plus some really good catchy pop rock numbers filled with exuberant guitar fills.
Those hit singles still get played on all manner of radio stations, at discos and presumably the odd wedding, the hit vinyl albums stored in lofts or flogged at car boot sales, the less popular CDs as his star inevitably waned played infrequently by his long term fans. It's those who will have made the bulk of the audience on his recent UK tour and be doing so across Europe and elsewhere, while some of us will be getting a copy of his autobiography as stocking filler this Christmas. A good read one expects, full of drama, drugs, kinky sex on planes and a little bit of rock and roll. Kings & Queens of the Underground is a suitable musical accompaniment.
Kings & Queens of the Underground was primarily produced by Trevor Horn, former Buggles/Yes member, but notably the man behind Frankie Goes To Hollywood and Art of Noise with respect to the type of sound he's brought to the table here. A curious decision? I guess only those who've been long term Idol listeners can tell you for sure. That the latest in technology was at work during the singer's major hit period is obvious, and the more English electronic, post New Romantic flavour that I would describe Horn honed less so. But then, another pop rock outsider hit maker of the past, Gary Numan, has become a credible force again in recent years, so why not veer down that path a little to see where it goes.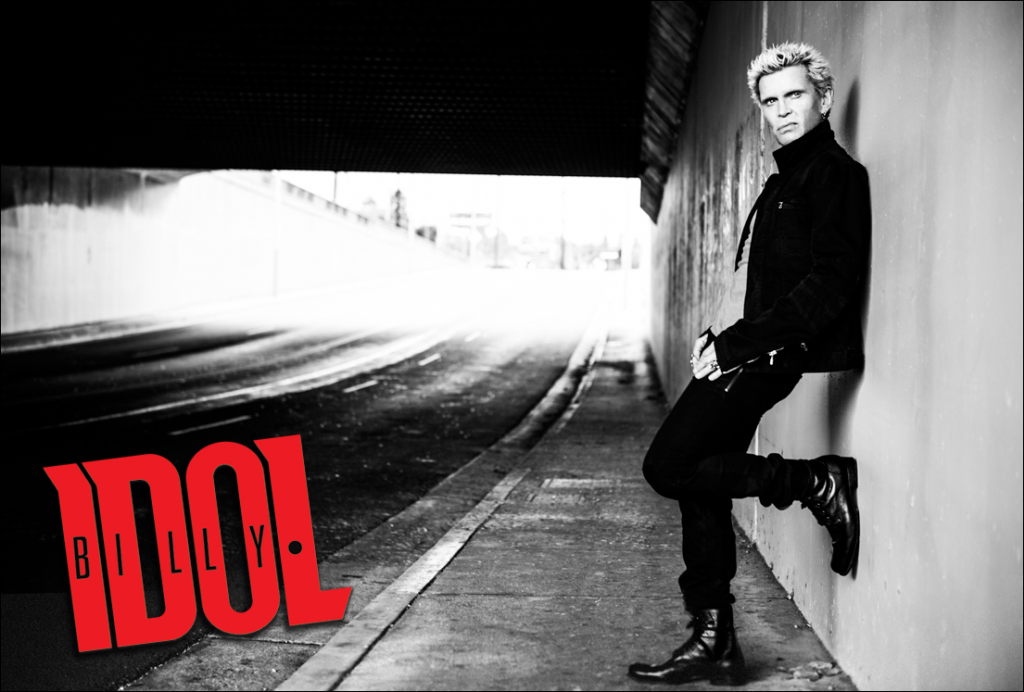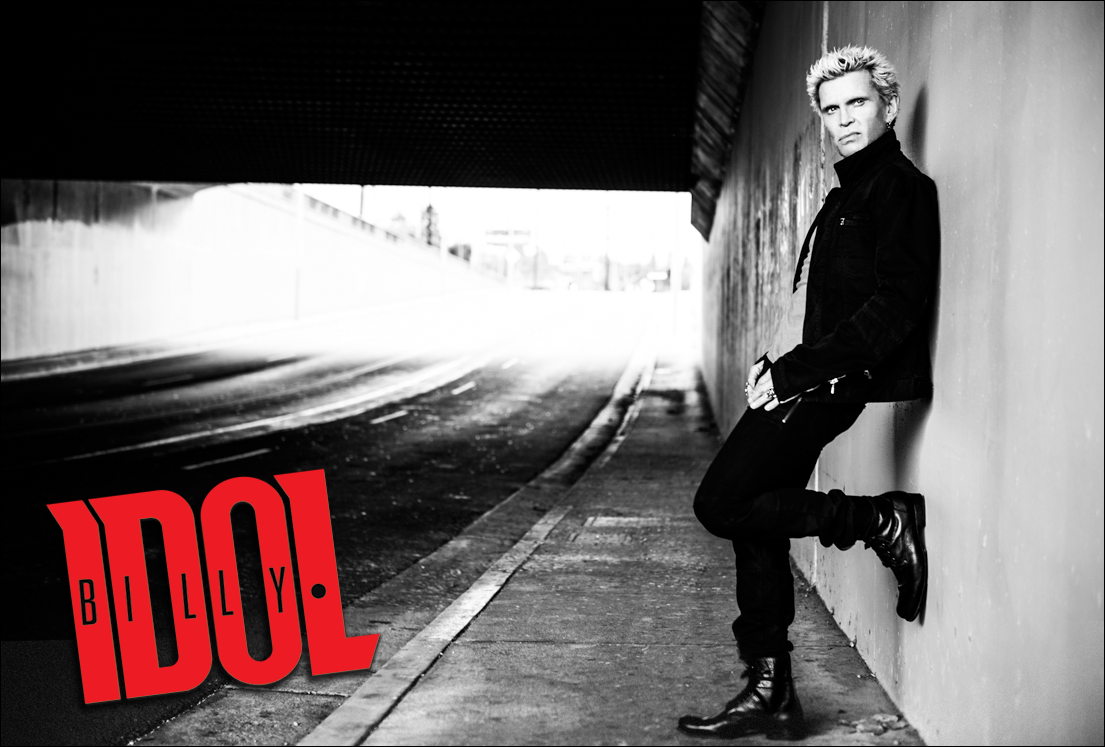 Less guitar fury than I'd have liked, but some interesting musical choices too (that are either inspired or display some bonkers thinking behind them, despite which they work). As noted, it's a musical accompaniment to his autobiography, so there's a lot of looking back by Idol, and sometimes at what could be the same event on different songs. There are tales of lying and cheating on lovers, bravado and ambition, drugs, a few unexpected tender moments, admittance of mistakes, but less so of repentance. Does it sound more glamorous than it probably was? Sometimes, but kitchen sink dramas don't adapt well as musicals.
The journey down memory lane begins with 'Bitter Pill' wherein a cowboy punk style is affixed to a hard rockabilly steam-train pulsating roll of a rhythm beat. Idol is initially laid back, veering on lounge lizard tranquillity before moving towards a grittier scream, the ambiguity of whether it's the woman in his life, fans or his own split personality that's the pill he "must swallow" being lyrically provocative. One of two songs produced by Greg Kurstin, first single 'Can't Break Me Down' is more of an upfront rocker with the exception of some very pop orientated "bang bang" lines in the chorus presumably intended ironically as the proceeding lyrics are sung a lot darker, a similar counterpoint heard in the eerie 60s fashioned chiming guitar chords until Stevens takes in an anthemic solo near the end.
'Save Me Now' has Idol in the role of pampered rock star demanding priests, managers and women at large step in and get him out of his latest drink/drug/car smash/wreckage of a life. His lower vocal register probably reflects age has taken out his higher vocal range, but he's more expressive and it evokes the feel of early Echo & The Bunnymen layered with keyboards. This progresses further music and theme wise with 'One Breath Away' referencing the Art of Noise with its slow electronica dance beat, the pace building and guitars coming in halfway through to rock it up before enveloping the sound with a broad wild and whammy synthesised six string solo. The guitars are also present between police and ambulance car sirens wailing out on the 'Rebel Yell' rewrite of 'Postcards From The Past'. I'm not sure if it is post modern rationalism or tongue wrapped firmly in cheek when he sings: "You know that I won't change" but aurally it's a welcome thrill.
Put on the next two tracks without telling anyone who's responsible and you'd turn heads revealing Billy was batting them out. Musically 'Kings & Queens Of The Underground' could be the accompanying music for some early 70s British flick of medieval folly and vice. A haunting flute interweaves in and out as main melody while piano, possibly a harp, and orchestration proceed in a leisured courtly fashion. Some of the lyrics barely rhyme, but the very bluntness of lines like "sold my vinyl, it went up my arm" mug you brilliantly as they contrast with the stately music. 'Eyes Wide Shut' follows in a similar music vein but with more engaging electric guitars. A tale of self-denial over being cheated on; in parts you can imagine Spandau Ballet doing a dark murder ballad here. What's noticeable throughout most of the album is the instrumentation is spacious giving room for Idol's narratives to be at the forefront, whereas on this track it surrounds his voice closely, as if guarding him in sincere grief, the final verse features piano more prominently and some eloquent Spanish acoustic playing.
A bare strummed acoustic opens 'Ghosts In My Guitar' with electric fills ranging from country & western to a melodic noodling solo in what's a travelogue of the girl's Idols loved, lost and cast away. Echo & the Bunnymen and The Art of Noise again come to mind with 'Nothing To Fear' albeit with an R'n'B slant, and some understated chord chops from Stevens. 'Love And Glory' might well be the tale told in full for most, from 60s folk pop to Velvet Underground strumming onto U2 styled stadium grandstanding plus orchestration, it's a brighter song of redemption and hope than the last batch; an appeasement for those who like a sweet and happy ending. What comes next is a scorcher: 'Whiskey And Pills' rocks out like some lost Gillan classic; guitars thrust, parry and race out the riff , Stevens strutting centre stage for an all too brief gonzoid solo as Idol tells you what gets him through the day. Glorious and rowdy, and politically incorrect, but when it's this good who gives a stuff.