Conan do one thing and one thing very well, Conan. The trio have finally finished recording their third album Revengeance and it is set for release at the end of January. The Liverpool lads haven't lost their touch through time. Everything needed for a soul destroying, doom laden sound is there and more prominent than ever, and the production of this new release has made it sound so heavy, even the Gods having an all out war would probably pale in comparison.
This 6 track gargantuan monster starts out relatively fast and as in your face as it gets. 'Throne of Fire' drops in like an atom bomb and completely rips you apart, and being only 4:40 long it is most definitely the shortest track of the album. 'Thunderhoof' is more what I expected from Revengeance. Falling just short of 10 minutes, it almost drones along, making full use of the brown sound tones with Jons (guitar/vocals) monotonous high yells are met with Chris' (bass/vocals) hellish bellows. So harsh yet so powerful, it's prefect Conan.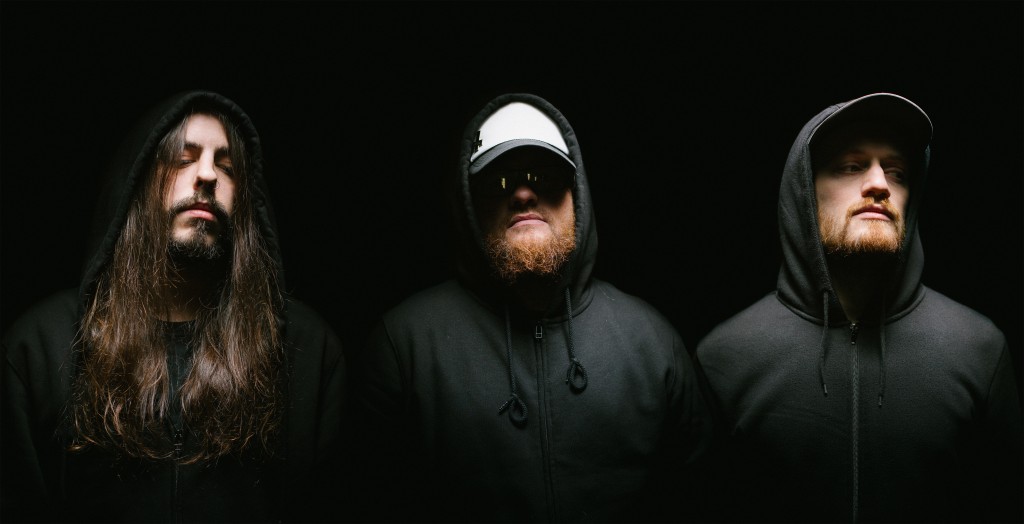 'Wrath Gauntlet' hits out slow and hard, feedback reigns through as king. While Rich (drums) hammers down thunderously. Jon finds a harrowing guitar sound, before we get into the real heavy body of the song, riffs that sound heavier than the biggest beasts lurking in the bottom of the deep blue seas. Title track 'Revengeance' hits back with pace, Rich is in full control of this track, bringing a tsunami of noise, the odd break from pace in this track is soon followed by a second wave, the closest to a real headbanger of a track, this will destroy everyone live.
'Every Man is An Enemy' has a steady start, with great simple riffs to please even those that aren't fans. The dual vocals work superbly well together, Conan are anything but radio friendly, but this is probably the closest they could get to it. There's something almost tribal about the first half of the track before the pace slows to its doomy roots. 'Earthenguard' closes the album with a run time of 12:07, not for the faint hearted, but a must for any true fan of doom. All very much like what you have heard on the album already. Brilliant brown sound tones, thunderous drumming, and all at a pace a sloth would consider too slow. Conan fans will be happy with this, and those just finding a taste for the doom/sludge paced music could not be getting into it at a better time thanks to this.
Revengeance really is a doom-train from hell, no compromises were made during the writing of this, Conan have gone out and done what they do best, and the result is just oh so Conan. It is no wonder they have been attracting fans far and wide and received a huge welcome on the Sophie stage from the crowd at Bloodstock 2014. With UK shows throughout April, Temples festival and Desertfest performances due this year, and an American tour. This is set to be a promising year for the band, Revengeance is a great way to kick it off.